Developing a more sustainable curatorial practice with RMB Latitudes CuratorLab
- by David Mann
----------
Curating in the African context is rarely a singular pursuit. In South Africa, as is the case across much of the African continent, interest in curatorial practice is high, while sustainable opportunities and platforms for curators remain slim. As such, many contemporary curators adopt the hybrid, hyphenated modes of "artist-writer-curator", pursuing curation part-time or whenever the opportunity arises.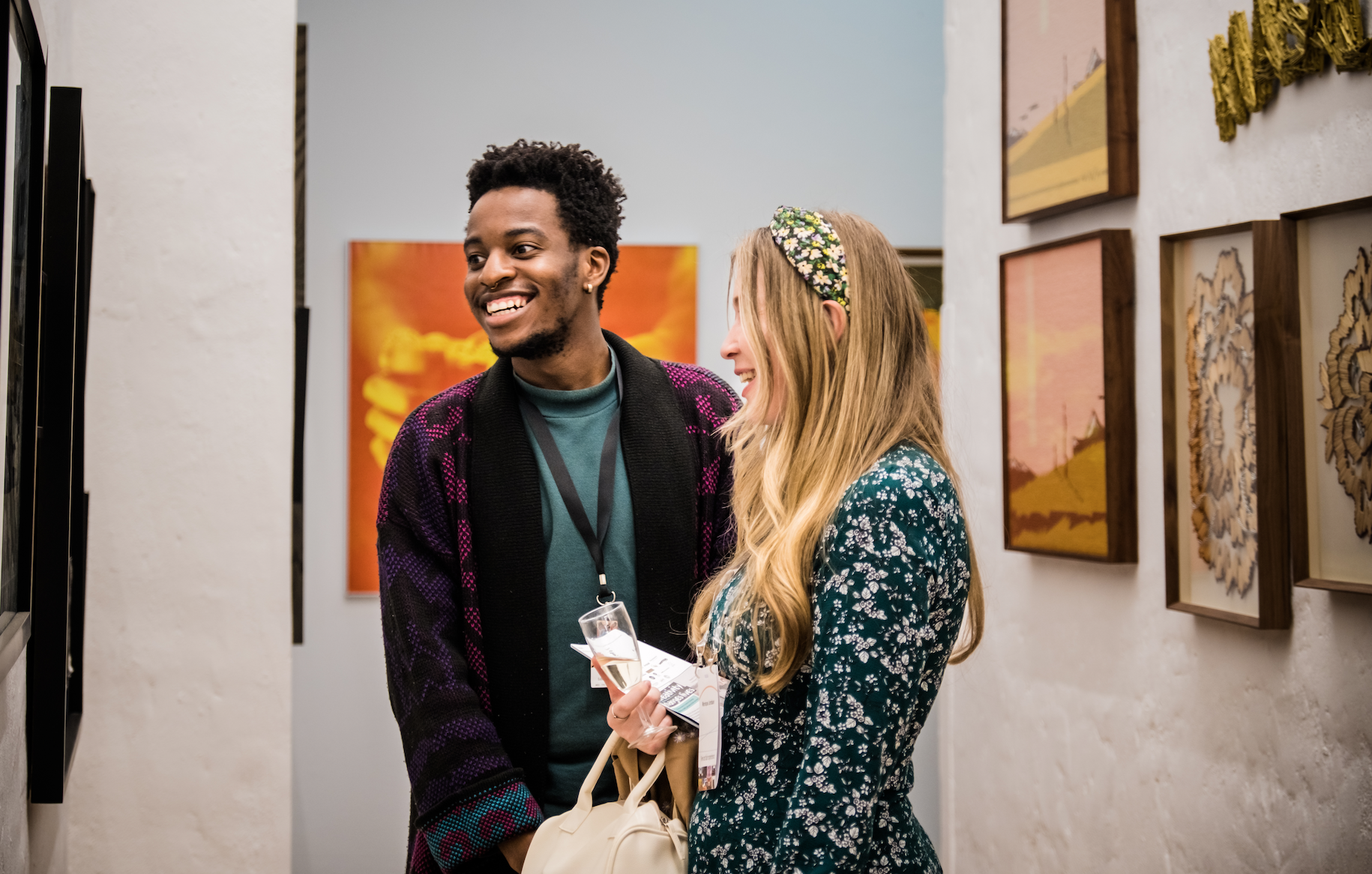 CuratorLab 2023 participant Denzo Nyathi in conversation at RMB Latitudes Art Fair 
CuratorLab, an initiative by Latitudes in partnership with Rand Merchant Bank (RMB), emerges out of this set of conditions and predicaments, and attempts to provide new ways of developing and sustaining curatorial practice on the African continent. Launched in 2021 alongside its partner programme, ArtistLab, the inaugural CuratorLab programme took the form of a facilitated online residency for nine South African curators – one from each province.
The idea was to offer both practical experience in the industry and the opportunity to hone conceptual curatorial skills. Participants were able to plan and conceptualise their own exhibition which is hosted on Latitudes Online, work directly with the artists in their show, and also gain experience in the commercial aspect of the industry, earning commission on sales.
The second iteration of the programme, which took place in early 2023, saw RMB joining as a partner of CuratorLab, building on its longstanding RMB Talent Unlocked initiative, an intensive skills development and arts mentorship experience. The call was extended to participants across the African continent, yielding curators from Nigeria, Botswana, Namibia, Mozambique, Ghana, and South Africa.
Speaking on the partnership with Latitudes for the CuratorLab programme, RMB's Carolynne Waterhouse explains that, when looking at the African arts ecosystem, there's a clear lack of curators from the continent, largely owed to a lack of sustainable platforms and institutions.
"Curators are essential in that they have the ability to look at the artistic and socio-political landscape – to be in touch with the times, to be in conversation with the world and with that arts landscape," says Waterhouse. "So, it's important that we have a diverse range of curators who are able to represent the tone and the spirit of the times, but it's as important that we have systems in place to support that work."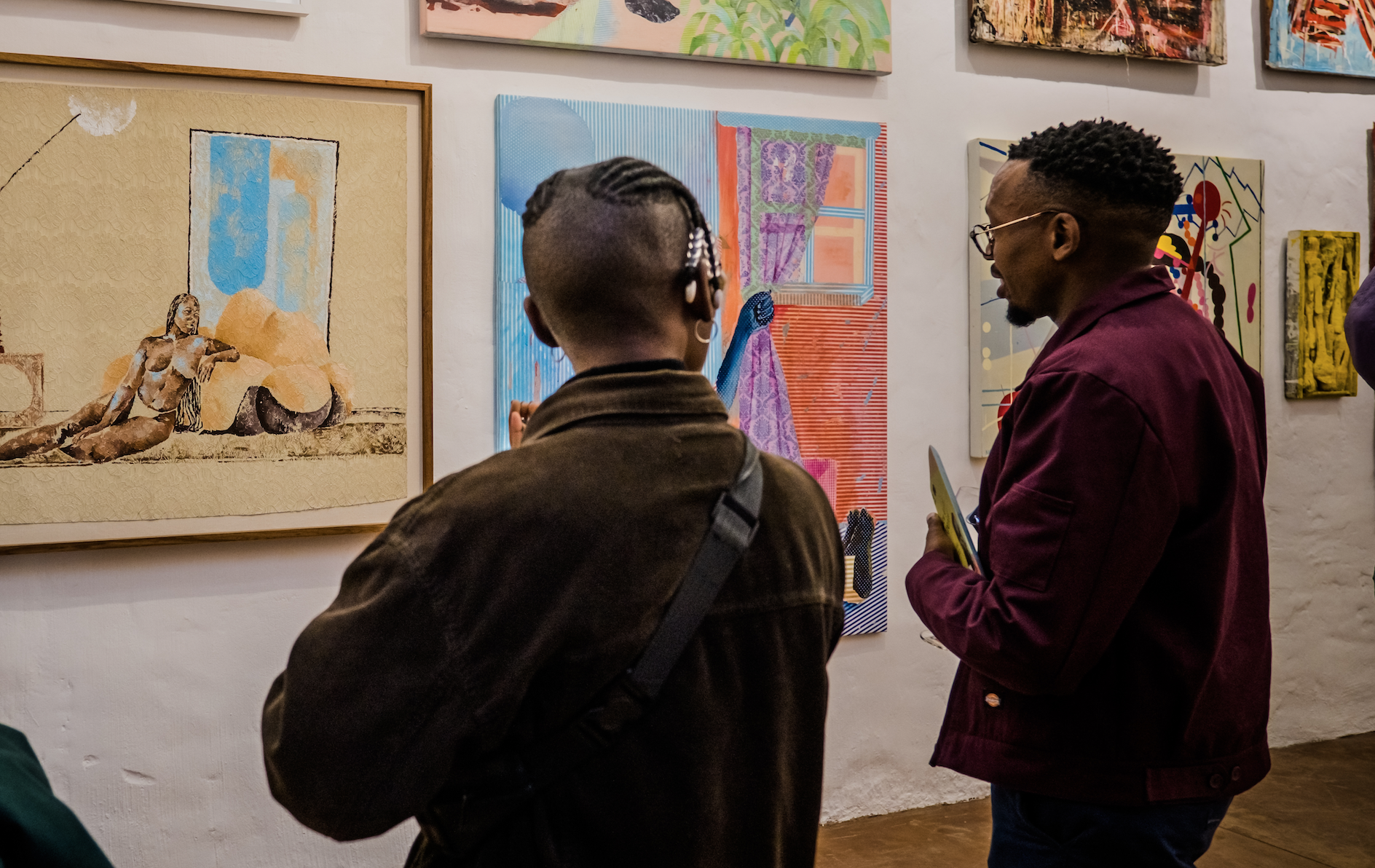 RMB Latitudes Art Fair 2023
Essential to the programme is the role of mentorship. Since its inception, CuratorLab, has been driven by Nina Carew, Latitudes' In-House Curator, and Head of Special Projects and Platform, who's mentored each CuratorLab participant. In addition to the programme's outcomes of a planned, conceptualised exhibition for each participant, Carew saw it as imperative to build professional practice resources and frameworks into the residency.   
"I believe CuratorLab offers both skills development within a robust curatorial framework and practical training," says Carew. Participants were offered weekly sessions to develop core curatorial principles, as well as one-on-one mentorship by established curators in the industry, weekly check-ins with Latitudes curators, and review sessions to critique their exhibition proposals.
"Furthermore, we offered central resources for professional practice which included video and reading material, a handbook on key materials and practice guides to core strategies such as curatorial conception, consignment agreements and budgeting."
The process has yielded a number of accessible and engaging exhibitions that manage to grapple with grand, universal narratives, anchored by personal experiences. These include Visions of Transcendent Corporalities, Translating Home, What Shapes Us? Makes Us? Guides Us?, and Black Existence as Black Resistance among others.
"We can see that emerging curators are grappling with deeply intimate questions related to self-identity and broader questions on the human condition. This may not necessarily be a change or trend, but it does reveal a strong affinity to define, whether that be personally or politically, what it means to be African," says Carew.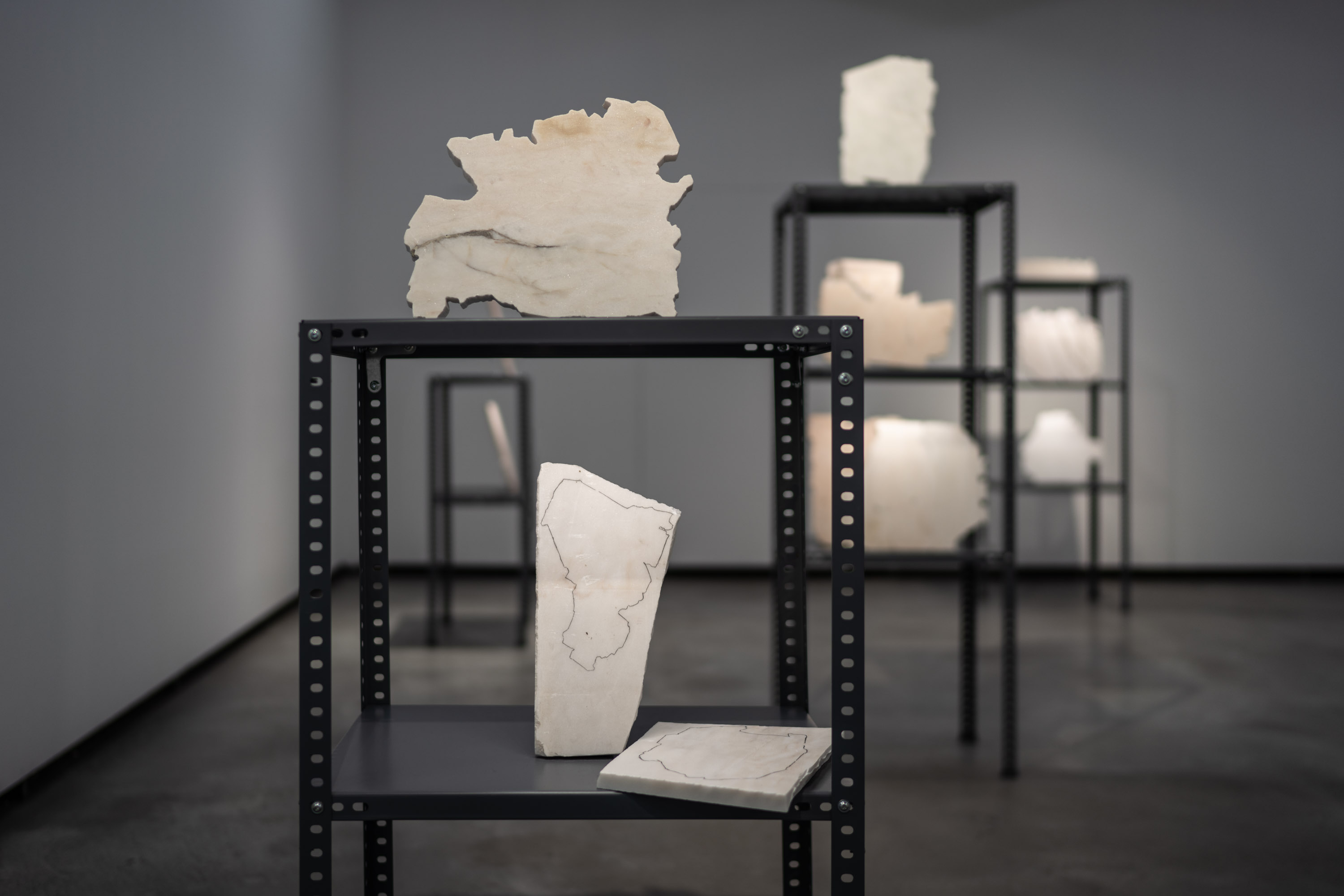 For 2023, RMB Latitudes CuratorLab participant Denzel "Denzo" Nyathi, whose painting-centric show, Intimate Histories, looked at, among other things, lived experience as a way of engaging with historical and contemporary narratives, the programme was both the impetus for a curatorial journey and a platform that continues to open up opportunity in the realms of curatorial practice.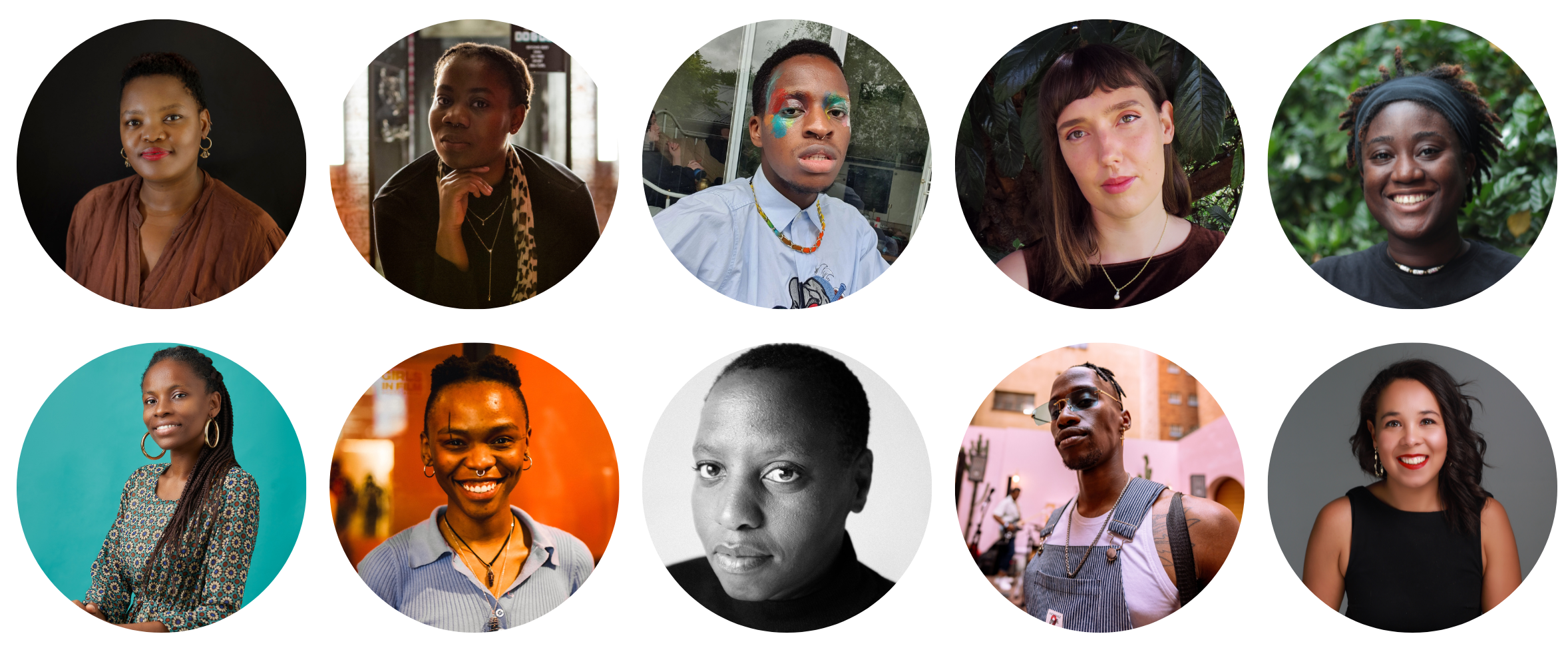 RMB Latitudes CuratorLab 2023 participants 
"Curation, as a strictly professional activity, is greatly impacted by decisions made as 'far away' as the national treasurer's office," says Nyathi. "But the curatorial, as the philosophical underpinnings of curating as we typically understand it, is bound by nothing… there's a freedom and responsibility in the curatorial to go further."
For Intimate Histories, Nyathi allowed the concept to be shaped by conversations with artists, using the resultant reflections and experiences as points of departure. "Sounding out my ABCs alongside art advisors, writers, museum professionals, the artists and my cohort of curators was just my ideal kind of learning environment," says Nyathi.
Still, beyond the production of conceptually rich and engaging exhibitions, there are other markers of success to be considered. Are the shows selling? Are participants leaving the programme better equipped to navigate the industry?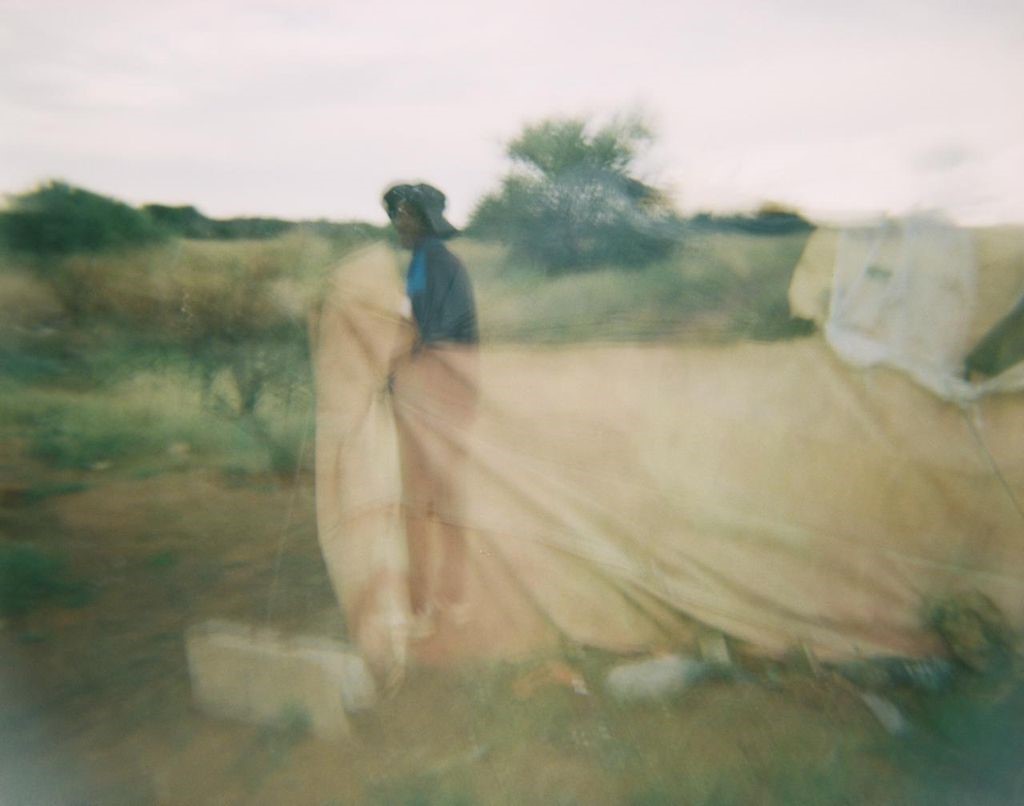 Over its two iterations, CuratorLab has garnered close to 600 applications, from which 20 participants have been selected, trained and presented with the platform to curate their own exhibition. This all works out to around 130 artists, and 310 individual artworks exhibited. According to Carew, exhibitions from both the 2021 and 2023 programmes continue to make sales.
For Waterhouse, it's essential that the platform supports and sustains the artist and the curator. Until the artist has sold, or the curator has successfully put together an exhibition and been paid, the programme hasn't been successful, she says. "So, it's about recognising, attracting, nurturing and rewarding artistic talent. Platforms like CuratorLab become vital in that they help develop necessary networks and systems of support for curators."
Many of the past participants continue to work actively as curators. Since participating in RMB Latitudes CuratorLab 2023, Nyathi has gone on to work with Latitudes again for the RMB Latitudes Art Fair, which later lead to a permanent role in a sales and curatorial capacity. More recently, he's worked as a curatorial assistant for the Lagos-based gallery 16/16 for FNB Art Joburg.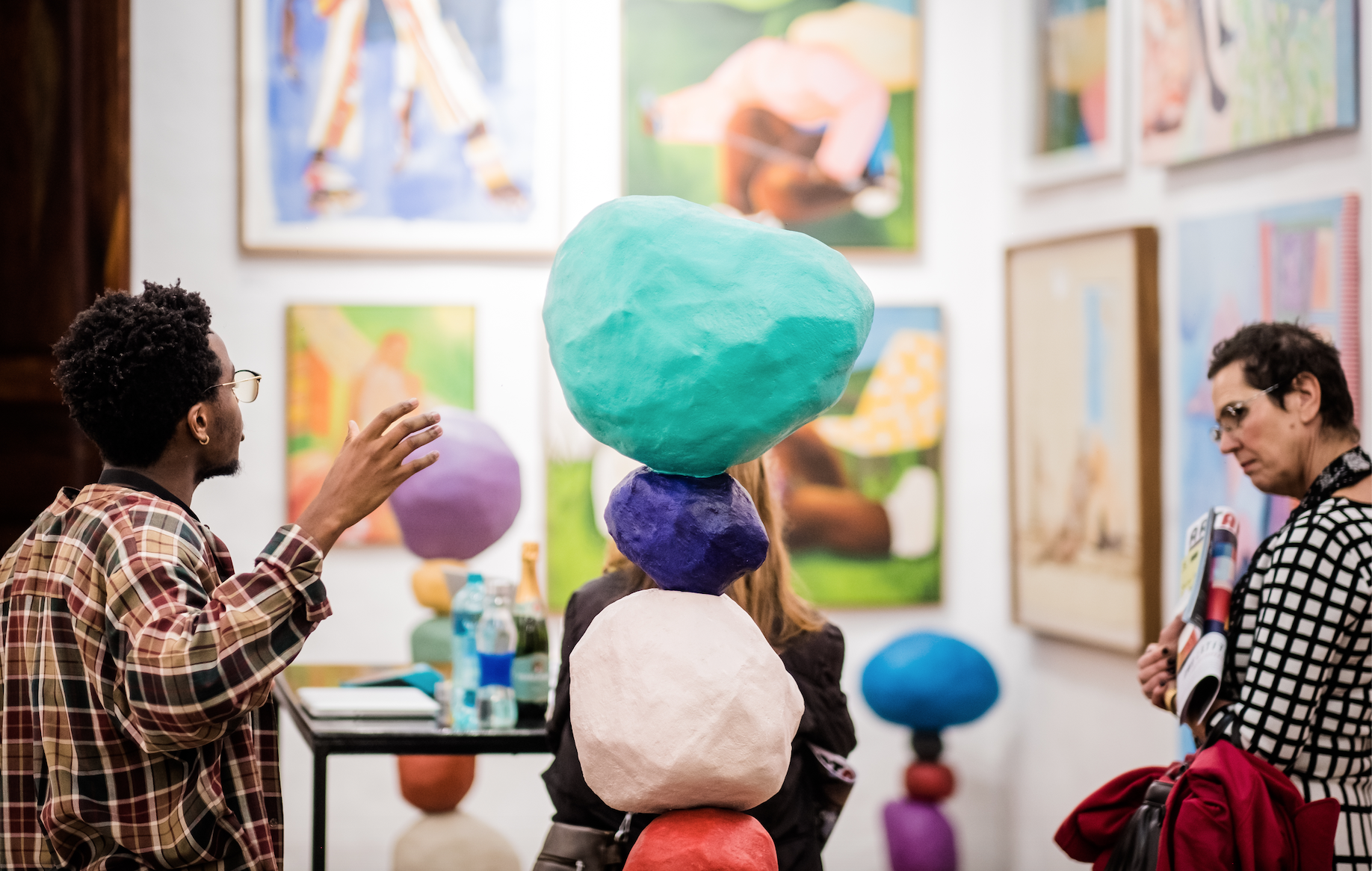 CuratorLab 2023 participant Denzo Nyathi in conversation at RMB Latitudes Art Fair 
After participating in the 2023 programme, Boitumelo Makousu took her show O Mang, O tswa kae, O ya Kae? to Con Hill as a physical exhibition. Makousu has since gone on to join the Latitudes team as Platform & Production Administrator, as has 2021 participant Chelsea Selvan who, in addition to working towards an upcoming exhibition as part of her 2022 Absa L'Atelier win, now heads up Latitudes' editorial platform.
Further examples of RMB CuratorLab alumni are the ceramic artist Carina Capitine who has subsequently embarked on a residency in Angola through Nesr Art Foundation, and Motheo Mamabolo who's taken her curatorial skills to the realm of film through the founding of an independent film club.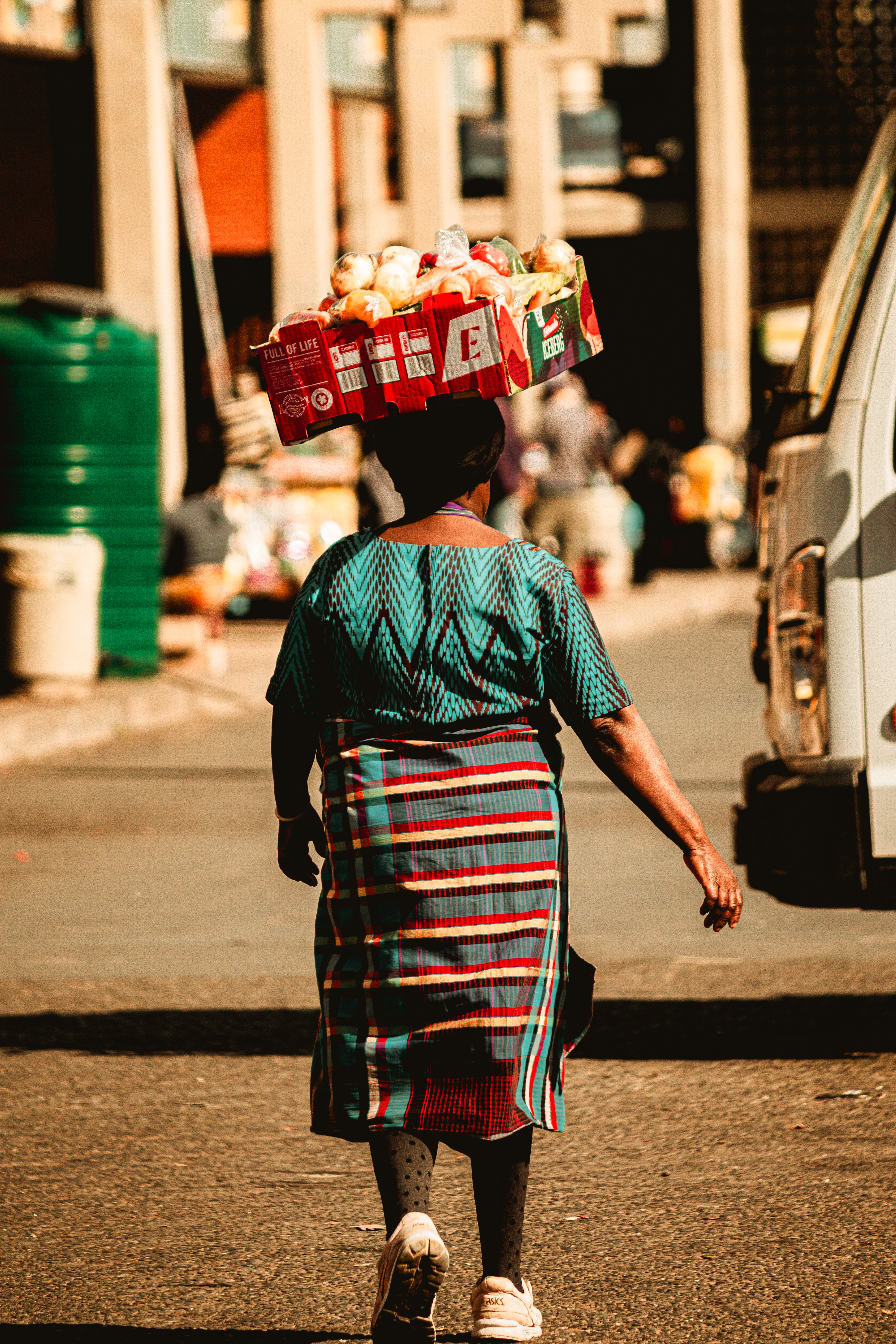 The need to identify and support emerging curators remains. As programmes like RMB CuratorLab endure, the hope is that they're able to better identify the shifting challenges and possibilities of contemporary curation in Africa, and adapt accordingly. In this way, they will come to serve as a record and a reflection of shifting contemporary curatorial practices.
"...Curating on the continent has entailed institution building – not necessarily driving discussions about art or commissioning artists," writes Mary Corrigall in a recent article on the relationship between curators and art fairs. "Which is why many African curators tend to leave the continent to pursue careers elsewhere. For those that remain here, they make the best of opportunities that come their way."
Ideally, through programmes such as RMB CuratorLab, these opportunities will continue to grow, providing curators with the tools, training, and possibility to share their ways of seeing with the continent, the world. As Carew puts it: "In my opinion, the role of a curator on the continent is fundamentally linked to storytelling; in line with the Latin origin 'curatus', 'to care for' one or another's stories. Now more than ever, there is interest, resource and capacity for Africans to narrate and curate their own stories to a local and global audience."