Latitudes CuratorLab:
A Practice-Based, Online Residency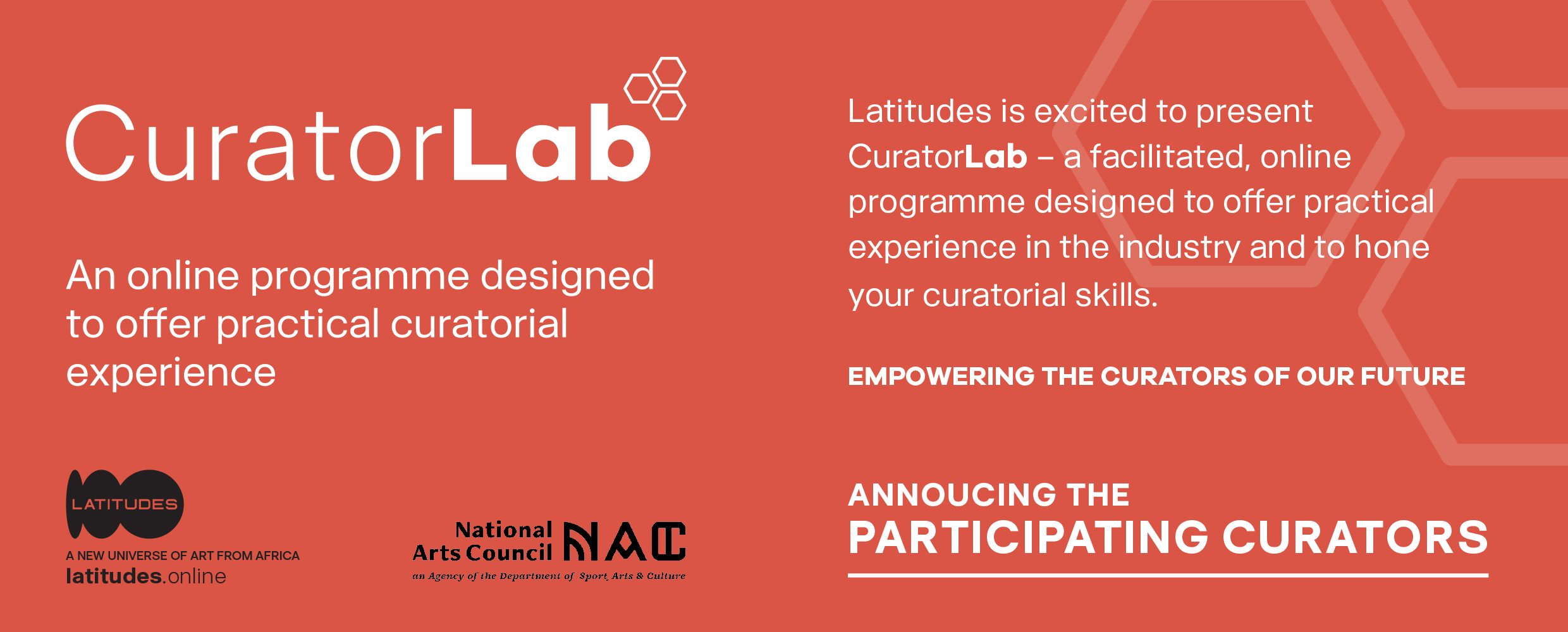 Latitudes is excited to announce CuratorLab, a practice-based, online curatorial residency for emerging curators in South Africa.
CuratorLab takes the format of a facilitated online residency. It is designed to offer practical experience in the industry and to hone the curatorial skills of young curators. As one of the few programmes offered for curators in South Africa, it will allow for participating candidates to plan and conceptualise their own show to be hosted on Latitudes Online.
The first CuratorLab boasts a varying selection of emerging curators from across the country. Our aim was to reach emerging talent from beyond the confines of the usual art hubs, as candidates in these areas can't necessarily access this sort of programming.
We are thrilled to announce the 2021 CuratorLab participants:

Zanele Limambo (Mpumalanga)
Bontle Tau (Free State)
Motlalepula Phukubje (Western Cape)
Boitumelo Makouso (North West Province)
Litemba Mpambani (Eastern Cape)
Lesole Tauatswala (Gauteng)
Jordan Cassidy (KwaZulu-Natal)
Chelsea Selvan (Gauteng)
S'nothile Gumede (Western Cape)
The programme will unfold over the month of May and culminate in the launch of the curator's projects.
Keep a lookout here and on our social media channels for conversations and interviews with the CuratorLab participants.