What do artists think of NFTs?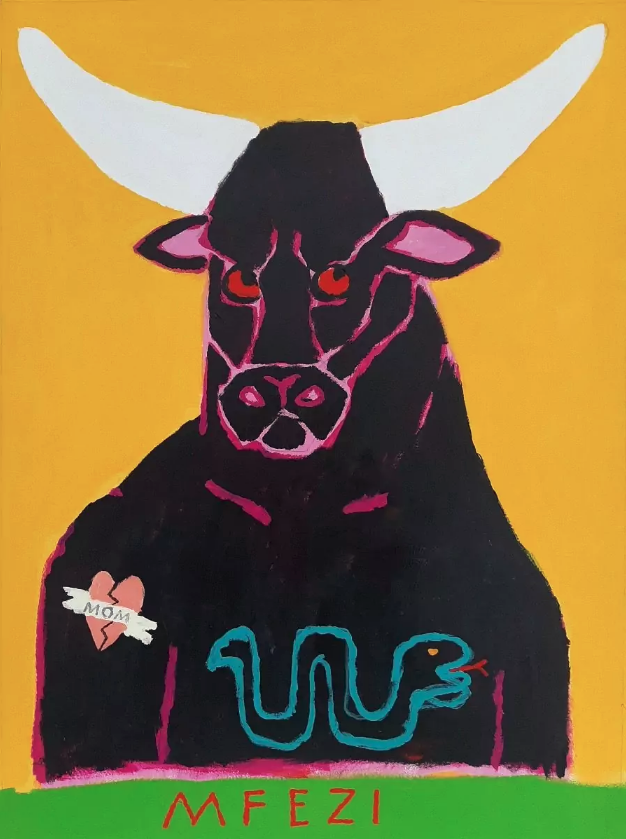 JP Meyer, Minotaur (Mfezi), Acrylic on Paperboard
While some in the art world think of NFTs (non-fungible tokens) as a flash in the pan, others think they'll revolutionise the way we buy and sell art. One thing is clear: the three letters are the talk of the town, and everyone has an opinion. With the launch of Invictus NFT Lab's Out of Africa collection – which brings African art to blockchain technology – we asked some of the participating artists what they thought when they first heard of NFTs, and what convinced them to get involved. 
(If you have other questions, you may find the answers here)
My first impression of NFTs was actually one of excited relief. The art space has long been defined and dominated by galleries, curators and the gallery/white cube space. The advent of NFTs has heralded the possibility of a new, fresh way of presenting and selling art to the public. It feels like a more egalitarian platform, as it's transparent and works in the interest of both buyers and artists. I hope it proves to be a space that thrives alongside the white cubes, providing a valuable alternative space for sharing and creating. It feels like a revolution and I'm excited to be a part of it.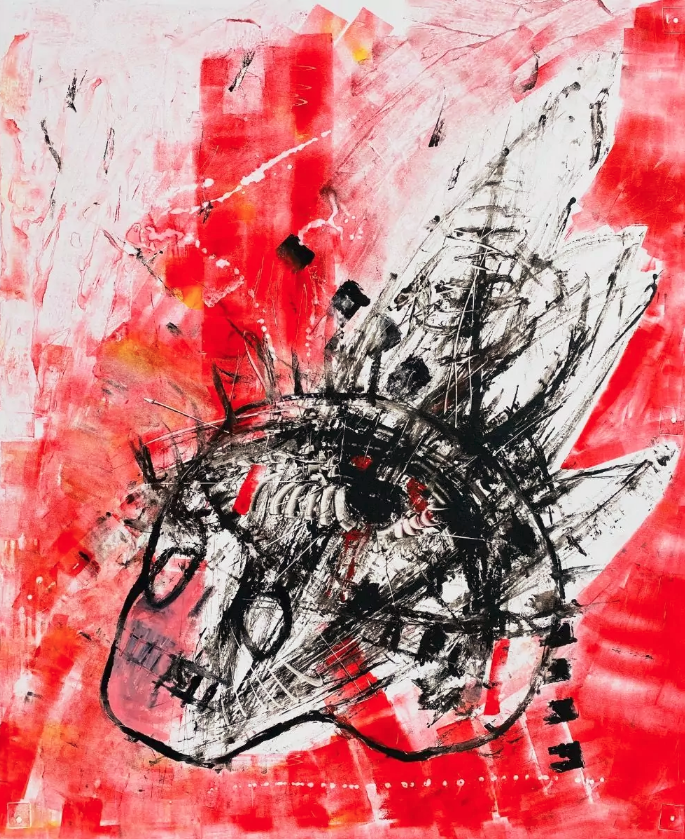 Shui-Lyn White, The Big Red, Unique Monotype with Charbonnel Aqua Inks & Mixed Media on 300gsm
For me, NFTs are a parallel world. I still have so much to learn, but it's this learning that excites and fascinates me. As an artist, there are two distinct reasons I'm excited to explore this new technology. The first is that it presents a whole new art market that is global and that would not necessarily buy artwork from a gallery. There is huge hype around collecting and trading of artwork, done so in a transparent way (as opposed to traditional auctions or trading of work where the artist is not aware of where their artwork is sold). The second reason is that NFTs build royalties in for the artist, a radical shift from the traditional art market systems. Despite the numerous criticisms, I am looking forward to seeing this through and exploring the alternative currency and the possibilities it offers.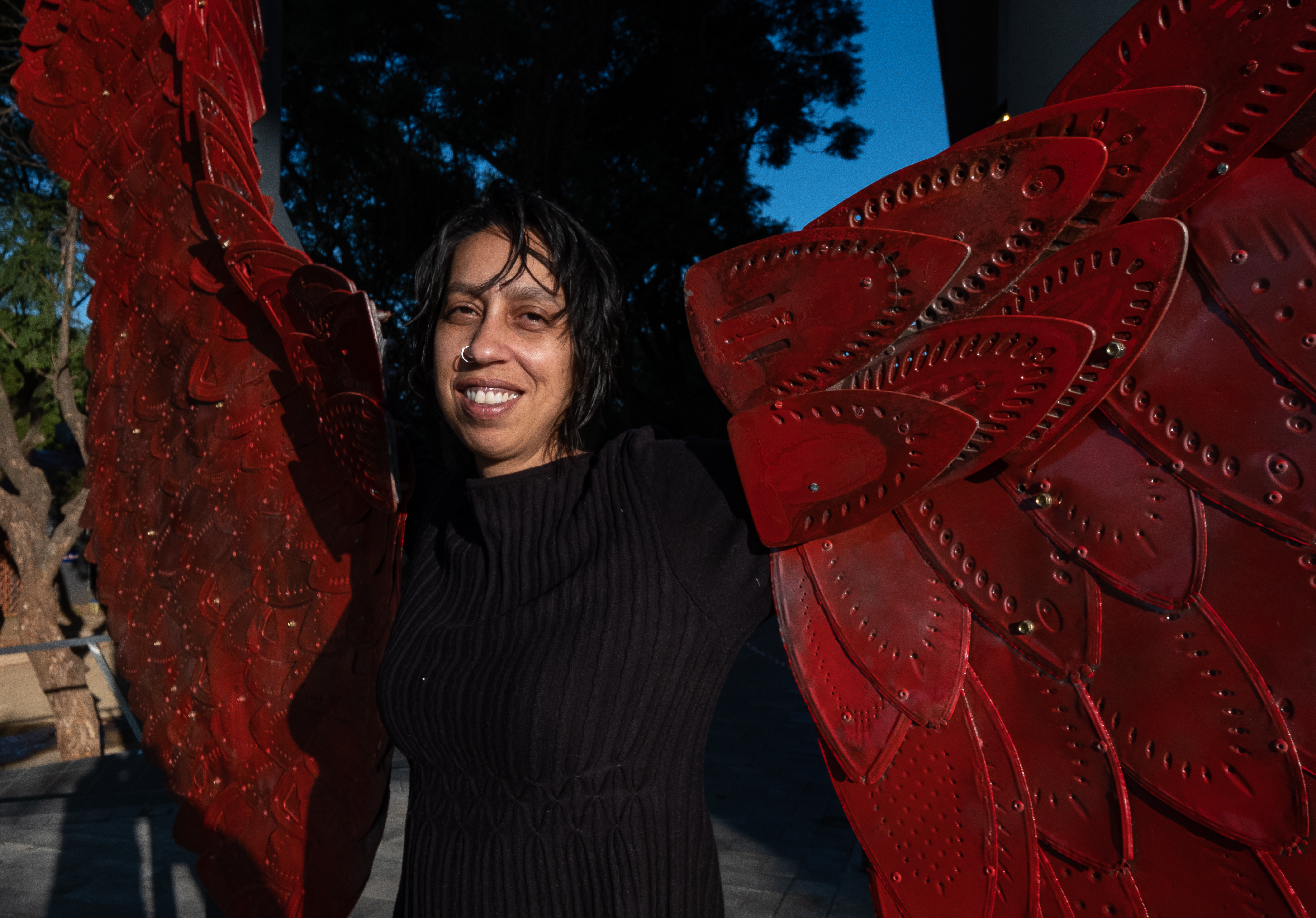 Artist portrait of Usha Seejarim, photo credits Clare Appleyard
I see NFTs as a brand new avenue for my art, and I believe they'll offer far better results than simply selling prints or physical pieces. What's more, the've created a unique network with people connecting globally over a shared interest, and that is amazing.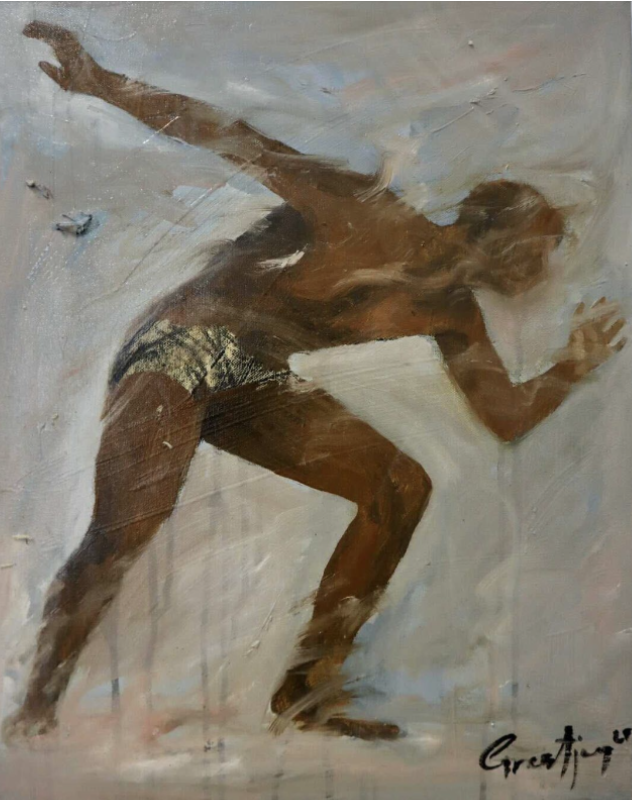 Greatjoy Ndlovu, The Conqueror, Oil & Charcoal on canvas
The last time I saw this kind of excitement about art was during the peak of the street art movement. And similarly, NFTs have brought our understanding of art and art ownership into question, polarising opinions while spreading wildly into popular culture and daily conversations. The new technology has brought about fresh aesthetics, and very useful and democratic mechanics that once again challenge the gatekeepers. This is what art should do. How could I not want to be a part of that?
I have been dabbling in digital and animation-based pieces in my practice for some time now, but it's always been a challenge to justify working on such time-consuming projects when there hasn't been a platform to exhibit and sell them. NFTs are an opportunity to make these sorts of projects, like Virtual Reality and Augmented Reality, make more sense as 'valuable/collectable' art objects to a wider audience. I see NFTs as an extension of my pre-established oeuvre and I approach each digital art object with the same amount of intention and rigour as any other artwork. It's a new medium for a new era and that is what truly excites me. 
There are some really amazing NFT artworks, and there are also a ton of unremarkable NFTs out there. Like any marketplace there are a few genuinely talented people that are seriously committed to their craft and there are a lot of what I will call 'bitcoin cowboys' that don't understand, appreciate or value aesthetics, but are just hoping to lasso naive investors with derivative or disingenuous content in a new and unregulated market. I think as NFTs become a more universally accepted space the public filters on NFTs will improve and only the truly impressive artists/artworks will retain value. If you're talented and you genuinely have something unique to offer you will stand out in the 'crypto crowd'.
Artist portrait of Olivié Keck
NFTs offer an opportunity to reach far more people across Africa and the world. I'm excited to be part of the NFT Lab auction as it presents a way to see my work accumulating in value, and of course, I'm thrilled to be presented among the amazing artists that are participating in this project.

My first impression of NFTs was one of delight. What a brave new universe in which to experiment, to make art. Art has long since worked in the intangible, perhaps it wasn't called the metaverse, but the intangible in art is possibly its best characteristic, the kind of art that appeals to me in any case. An NFT is another vehicle to let the imagination soar.
For more visit invictusnftlab.com