How to acquire art from Latitudes Online
------------
Latitudes Online is proud to partner with leading galleries, curators, organisations and artists; all of our exhibitors have been thoroughly reviewed and approved by our team to ensure that your acquisition process is as efficient as possible.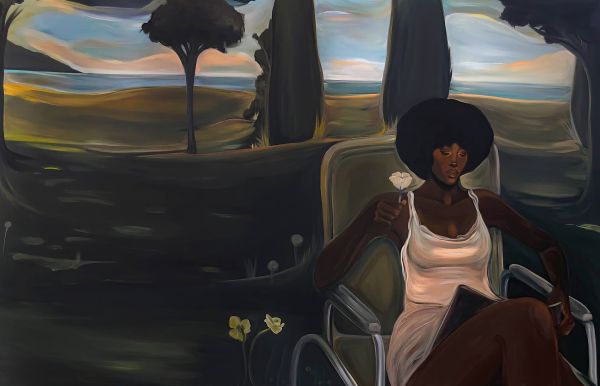 Megan Gabrielle Harris, June, 2023, MORE HERE
Art advisory services
Looking for something specific? Our team welcomes the opportunity to prepare tailored proposals for you. Contact info@latitudes.online and you will be connected with a dedicated art advisor. 
Online enquiries
Interested in acquiring a particular work on the platform? Let us walk you through the acquisition process:
Submit an enquiry by pressing the 'Enquire' button that appears alongside the relevant artwork(s).

A member of our sales team will acknowledge receipt of this enquiry; we will then confirm the availability of the work for you, or facilitate an introduction to the relevant exhibitor. 

If the work is available and you would like to proceed with the acquisition, we will source a shipping quotation for your consideration (a gentle note that this typically takes 24-48 hours).

If you wish for the work to be framed, we will happily source a quotation for you. Alternatively, we can introduce you to one of our trusted framing partners so that you have full oversight of the framing process.

If you're satisfied with the above quotation(s), we will share an invoice with you.

Upon receipt of payment, our team will consolidate and ship your order to you.
Buy now
Some works on Latitudes are available to buy instantly. If you see a 'Buy Now' button, click this and the item will be added to your cart. Taxes will be calculated at checkout and a small delivery fee will be charged. Kindly note that this is a provisional shipping cost; the final delivery cost will be calculated by our team once we have received your order. If you approve the delivery quotation provided, you will be invoiced for any outstanding shipping costs; your order will be dispatched once these funds have been remitted.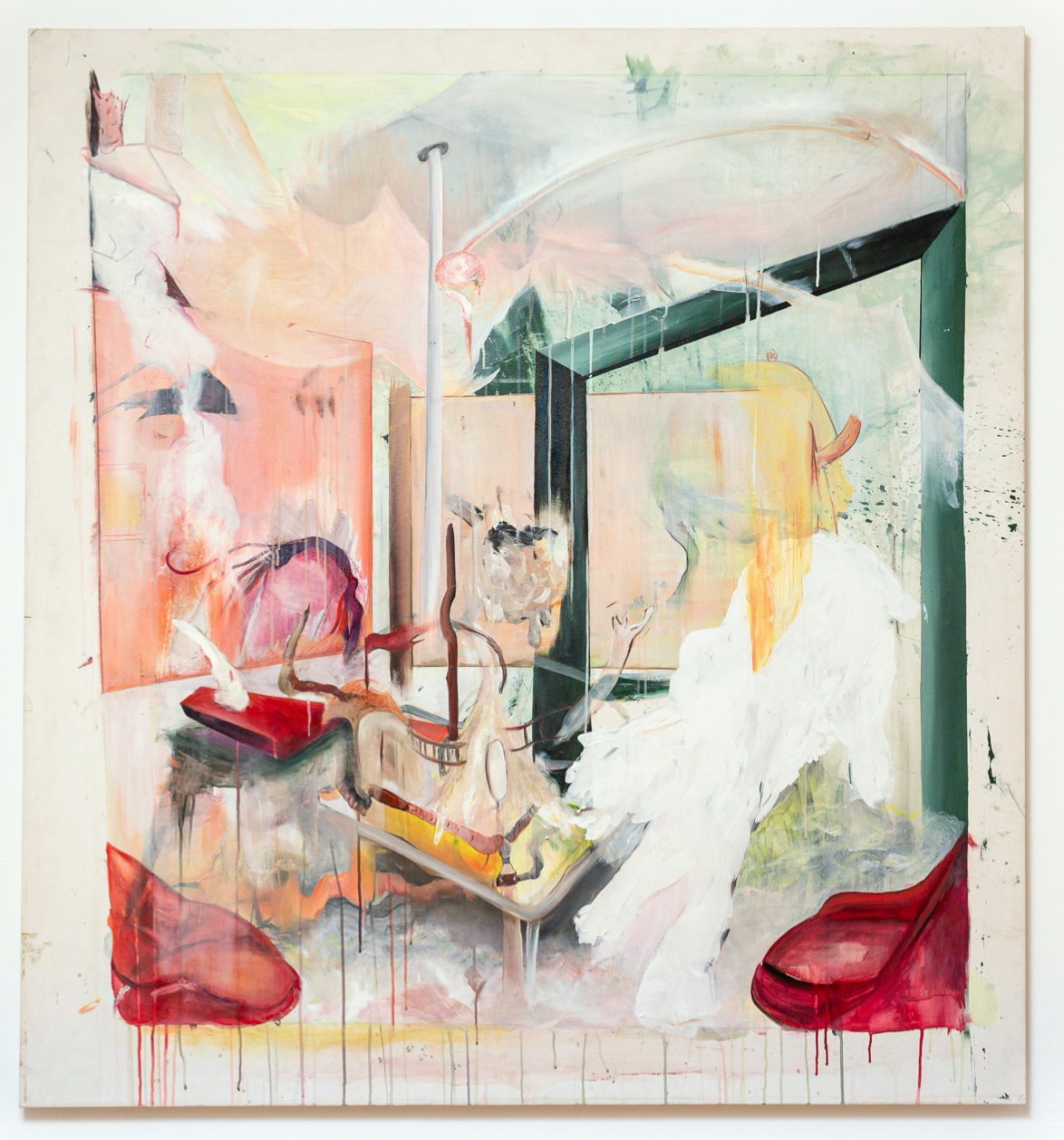 Nada Baraka, Ghost in the attic, 2021, MORE HERE
FAQs
Payments
We accept the following payment methods:
EFTs

Credit card (a 3.5 % surcharge is applicable)

PayPal (a 5% surcharge is applicable)
Please ask our team if you would like to acquire a work in instalments, as this option is available to Latitudes' collectors. A gentle note that this is ultimately the exhibitor's decision but we will try our hardest to accommodate you.
Taxes
All of the artworks presented on the platform are priced exclusive of VAT. If you are based in South Africa, 15% VAT is applicable to all acquisitions. No taxes are applied on exported pieces; however, import duties will be incurred if you are bringing a piece into a different country (these vary between nations).
Delivery
We deliver pieces locally (within South Africa) and internationally. Local deliveries typically take place within ten days from receipt of payment. International shipments of up to three pieces typically take two to three weeks to be delivered. 
For orders of four or more pieces, please bear in mind that dispatching your shipment can take up to three weeks, as we are liaising with multiple exhibitors that may be in different locations. 
Transit Insurance
We encourage collectors to request insurance on their artwork(s) in transit; unless otherwise specified by our team, works are not insured.
Framing
We work with reputable partners to ensure you are provided with high quality frames at the best prices. If an artwork is located in South Africa, we will happily facilitate its framing for you. 
Certificates of Authenticity
Generally, Certificates of Authenticity are not required for signed artworks; however, should this be required for your comfort, please do communicate this upfront so that our team can make the necessary arrangements. 
Returns and refunds
For all returns and refunds, please liaise with your respective sales assistant. While we try our hardest to deliver the piece to you in the best condition, please pay particular attention to the condition of the work upon your receipt, as damage can take place during shipping. If any damage has occurred, please report this within 48 hours of the receipt of the work. Latitudes Online will incur the costs of the return or exchange of the damaged work. 
Please note the following:
The artwork must remain in the same condition as it was upon your receipt. 

Commissioned works cannot be returned.
Cancellations
Orders cancelled before a work is dispatched for delivery will incur a 5% processing fee. Orders cancelled after a work is delivered will incur a 10% processing fee; moreover, the delivery costs to return the piece will be deducted from the amount refunded to collectors after the work is returned.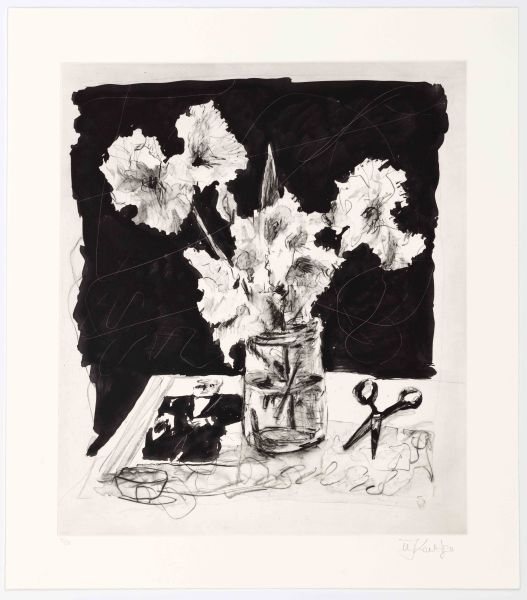 William Kentridge, Beckmann's Self-Portrait with Jam Jar & Scissors, 2022, MORE HERE