During numerous COVID lockdowns around the world and not having the ability to travel and work collaboratively in person, Kentridge suggested the age-old method of photogravure as a methodology of working together while remaining  in isolation.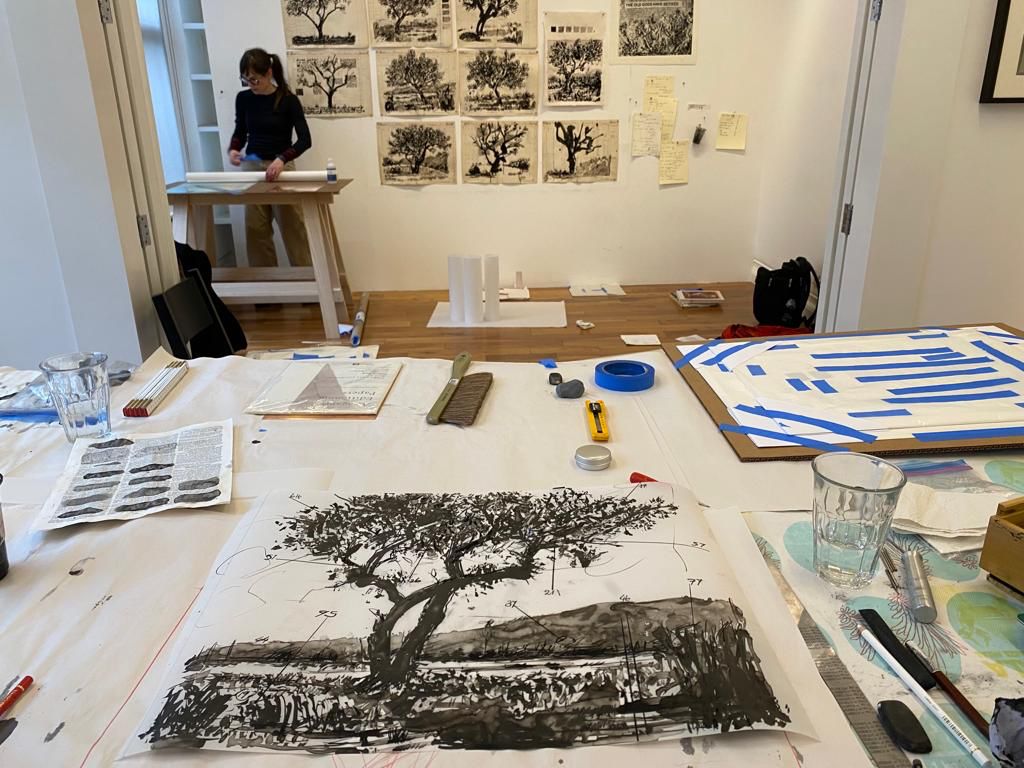 Jillian Ross in Kentridge's work space in London, with the painted image with the tree grauve in the foreground
Concurrently, in his Houghton studio, Kentridge was working on a new film series based on his 'studio life' practices. This period of isolation allowed Kentridge time for a sustained investigation into the significance of the studio in his making, his meaning, and his working processes while not yet understanding the lasting effects to come from COVID-related events.
William Kentridge at Arts on Main, David Krut Projects printmaking studio

Through the lens of film stills, cell phone photos, and hi-res photographs, a new body of gravure prints emerged as part of Kentridge's Studio Life which has developed in film, drawings, mixed media artworks and in print.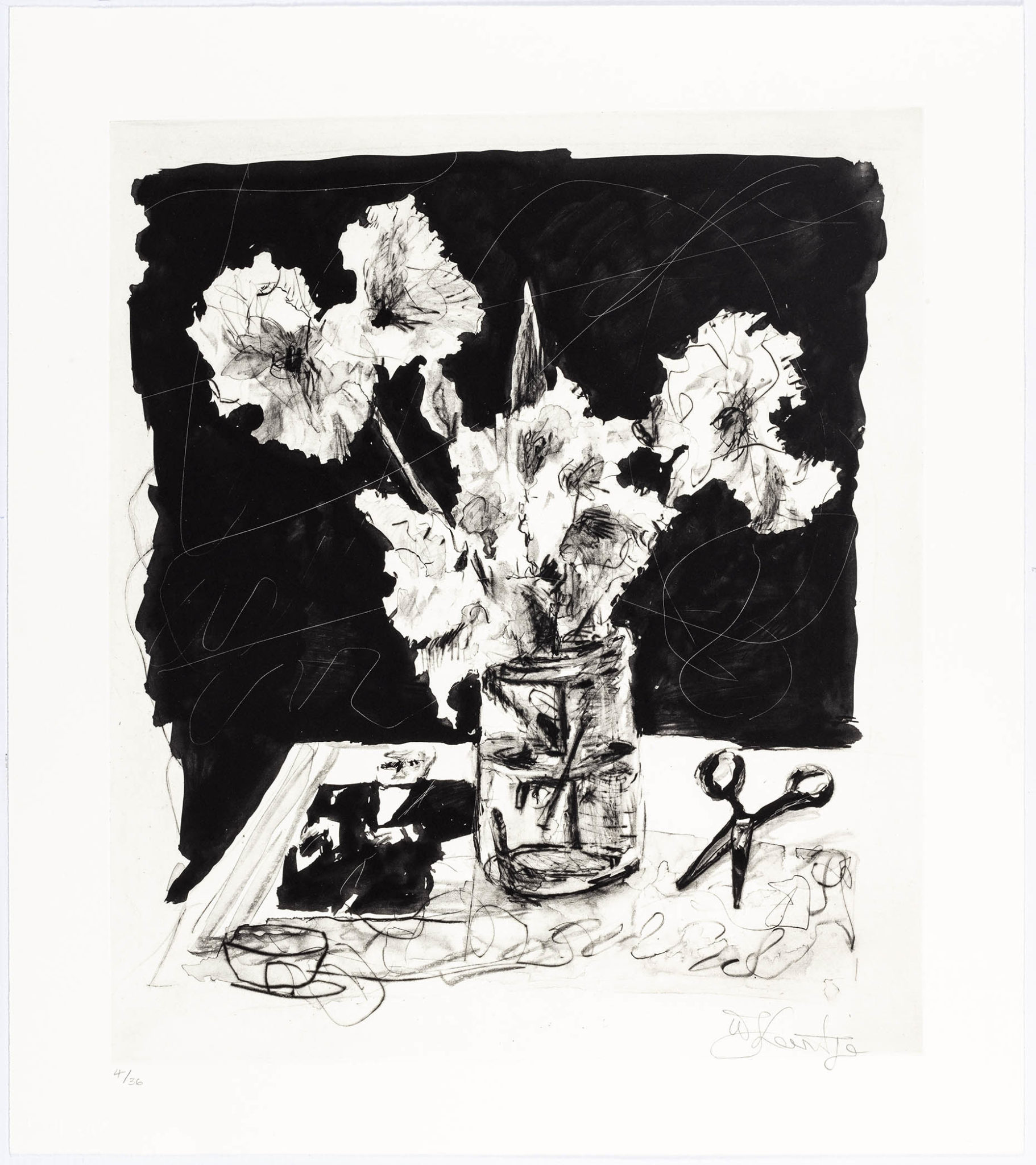 William Kentridge, Beckmann's Self-Portrait with Jam Jar and Scissors, 2022, Paper size: 56.5 x 50 cm, Edition of 36, Price on request
Published by Jillian Ross Print and David Krut Projects. 
Collaborating Printer, Jillian Ross
Photogravure by Steven Dixon, Luke Johnson, Alex Thompson (Edmonton, Canada) with Zhane Warren (Cape Town)
Editioning and image development at David Krut Workshop (Johannesburg South Africa)
Editioning printers, Kim-Lee Loggenberg, Sbongiseni Khulu, Roxy Kaczmarck and Sarah Judge
David Krut Projects, New York
526 West 26th Street, #816, New York, NY 10001
Gallery Hours: Fri 11am – 6pm, or by appointment
Please email info@davidkrut.com to schedule an appointment
+ 1 (212) 255-3094