Where to See African
Art Around the World Right Now
-------------------------
VOLTA New York takes place from 18-22 May, and both Out of Africa Gallery and Ethan Cohen Gallery will be at the Fair, presenting works from the continent. Be sure not to miss it!
Visiting New York? Get 50% off your tickets to the VOLTA NY Fair here!
VOLTA Art Fair fosters galleries in staging ambitious solo and group presentations, refining the experience to its essential elements: the artists and their work. Having fairs in both New York and Basel, this year Latitudes is proud to share that two exhibitors have a focus on African art: Out of Africa Gallery and Ethan Cohen Gallery.
Out of Africa Gallery 
Barcelona, Spain / London, U.K 
Out of Africa Gallery (OOA) has selected two figurative Nigerian artists; in-demand artist Oluwole Omofemi (1988) and emerging artist Matthew Eguavoen (1988). Painted with oil and acrylic on canvas, Oluwole Omofemi's black women, are depicted with dark, midnight hue skin, etched with deep tribal marks, and are crowned with engulfing halo-esque afros. Despite what on face value could appear to be a bleak outlook, Oluwole's overarching mission is to showcase afrocentric pride, which he maintains can only truly be championed through how black women view themselves and in turn are viewed by others. Matthew addresses the impact of Slavery on the Africa and its people, the extinction of African traditional values and the growing sensation of religion in Africa, importation of western moral and cultural values to Africa and exiling Africa's own cultural values as a people, with Africans abandoning Africa for relative greener pastures in western countries.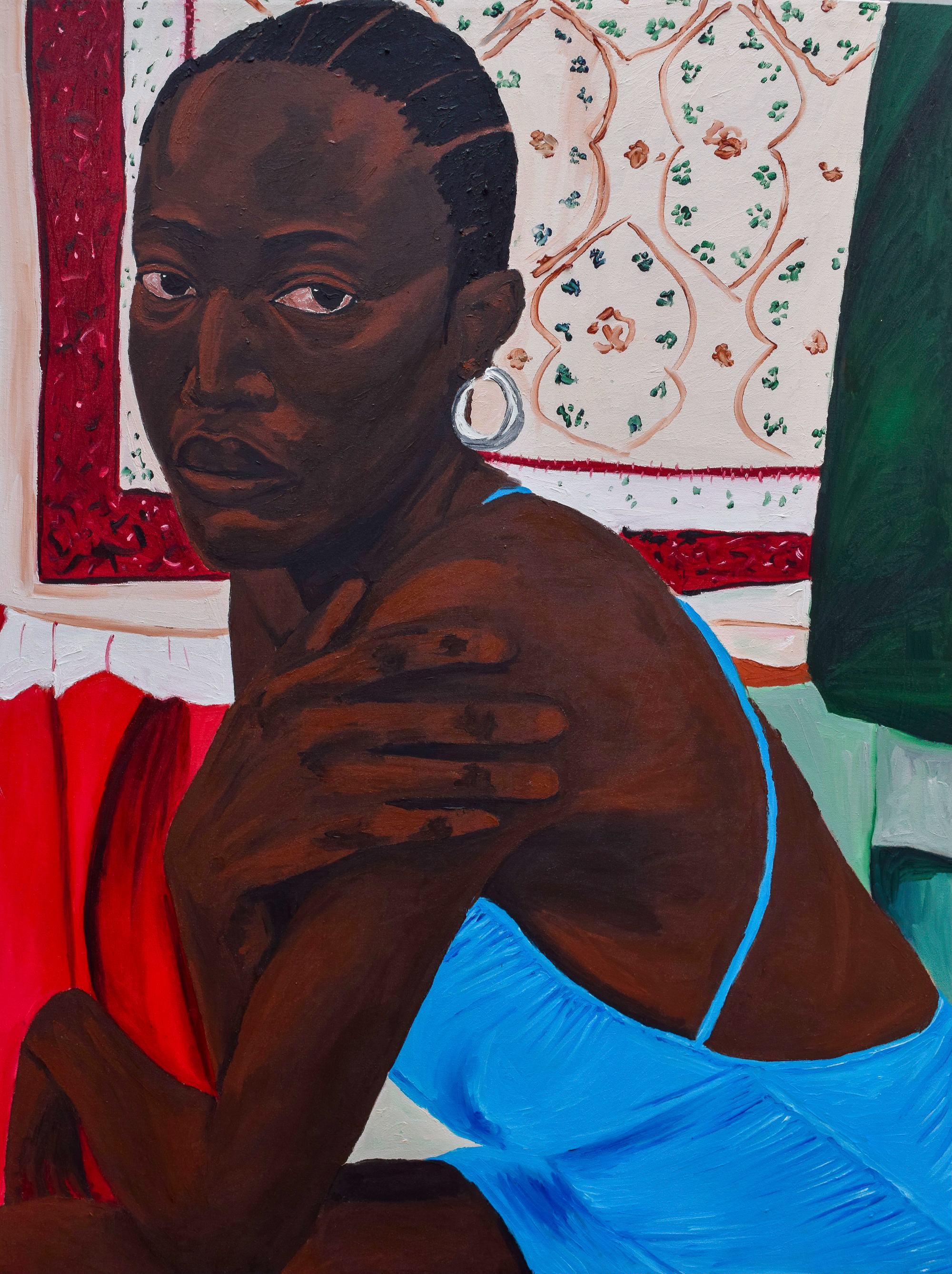 Matthew Eguavoen, That is not enough reason, 2022, Acrylic and oil on canvas, 128 x 198 cm
OOA Gallery was founded in 2011 and is located in the heart of Sitges; a stunning seaside resort, south of Barcelona, steeped in history and a rich culture. OOA Gallery champions contemporary African art, and work closely with an esteemed range of international artists, collectors, patrons, art fairs, and museums, spanning across Europe, North America, Africa, the Middle East and Asia.
OOA Gallery is committed to providing a unique platform for emerging and established artists to express their respective narratives, values and experiences through their artistic prowess, and to support them to explore, grow, and flourish in their practice. In the spirit of growth and exploration, the gallery now has a presence in the one of the major global art capitals, London and very soon in Paris too. OOA Gallery London, will extend the gallery's reach, influence and name, and aid the gallery's ambitious international programme and agenda.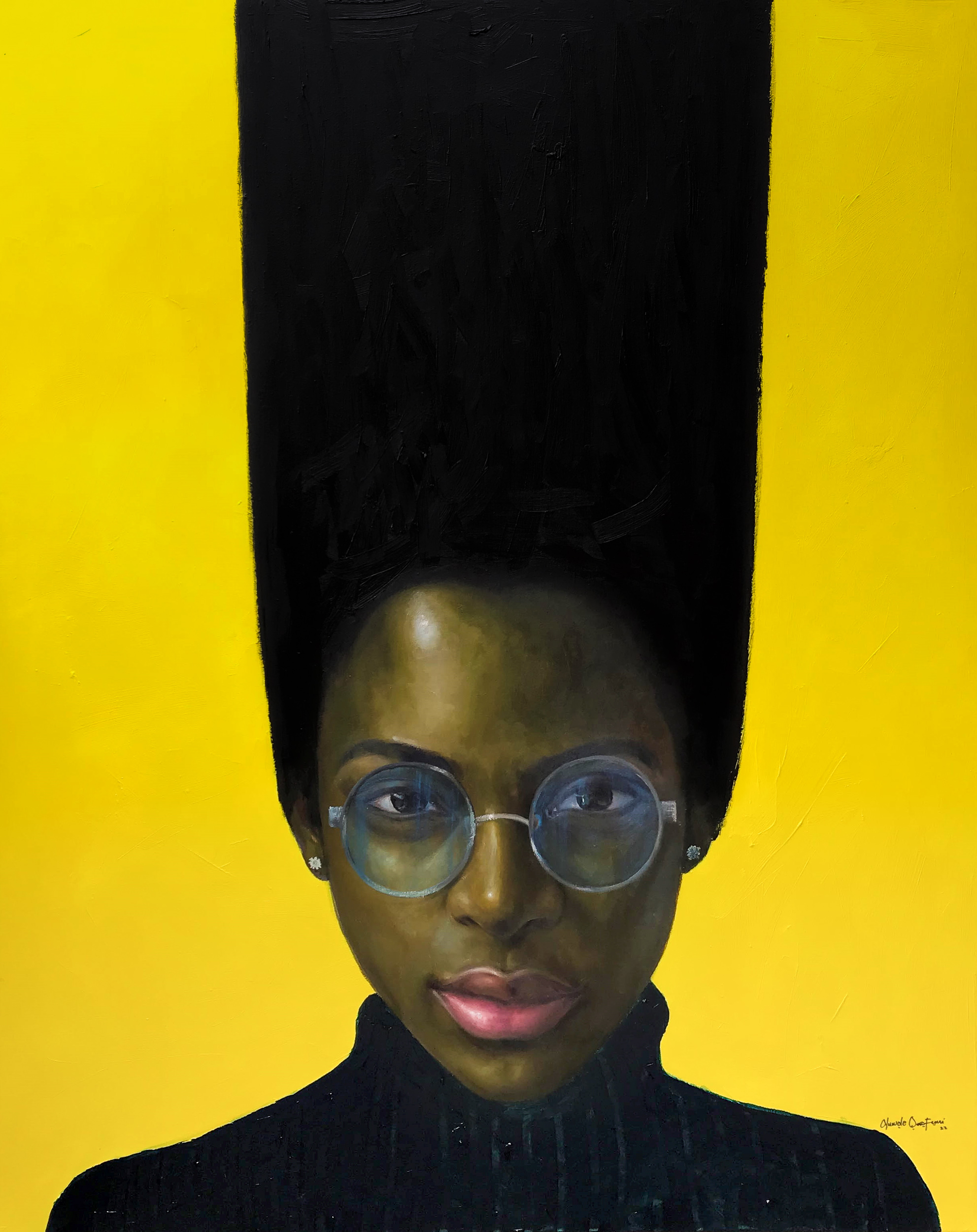 Oluwole Omofemi, Connection, 2022, Oil and acrylic on canvas, 150 x 120 cm
Ethan Cohen Gallery
New York / Beacon, USA
For VOLTA New York 2022, Ethan Cohen Gallery is pleased to present Africa On My Mind, a group exhibition showcasing the works of four significant contemporary African artists. Africa On My Mind features works by Aboudia, Armand Boua, Frédéric Bruly Bouabré, and Innocent Nkurunziza. Aboudia, Armand Boua, and Frédéric Bruly Bouabré are participating in the Ivory Coast pavilion at the Venice Biennale.
Contemporary African Art is at the forefront of artistic discourse today, and with its expansion into the global stage, there is growing attention to art coming out of the region. Historically overlooked, contemporary art coming out from the African continent now has finally pulled the attention of the global art community with top collections and institutions making it a priority to focus on, support, discover, and grow the dynamic art scene. With Africa On My Mind, Ethan Cohen Gallery offers an intimate look into what contemporary African artists are creating today.

Armand Boua, Les Enfants de Cote D'Ivoire, 2015, Tar and acrylic on board, 37 x 33 in
Ethan Cohen Gallery has presented both emerging and internationally renowned artists for over 30 years. A groundbreaker in the field of contemporary Chinese art, it was the first gallery to present the Chinese Avant- Garde of the '80s to the United States. The gallery occupies a distinct place in contemporary art as a center of innovation across disciplines and countries. It serves artists and clientele through international art fairs, curatorial projects with top institutions and as a center for seminal cultural events.
Today Ethan Cohen Gallery has two gallery locations, Chelsea in the heart of New York City, and Beacon, New York. Ethan Cohen Gallery today represents a diverse mix of global contemporary art, with a continuing focus on emerging as well as established artists.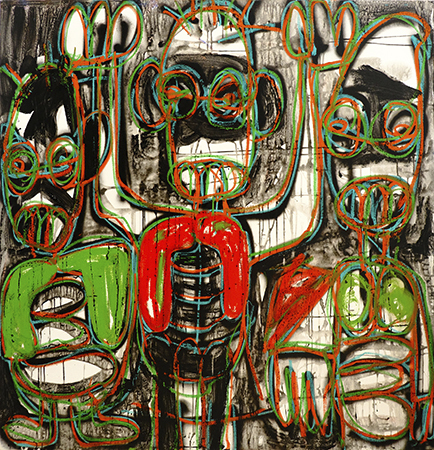 Aboudia, Arrete en Couleur, 2021, Mixed media on canvas, 48 x 48 in