What's the Deal with Selling Art on Social Media?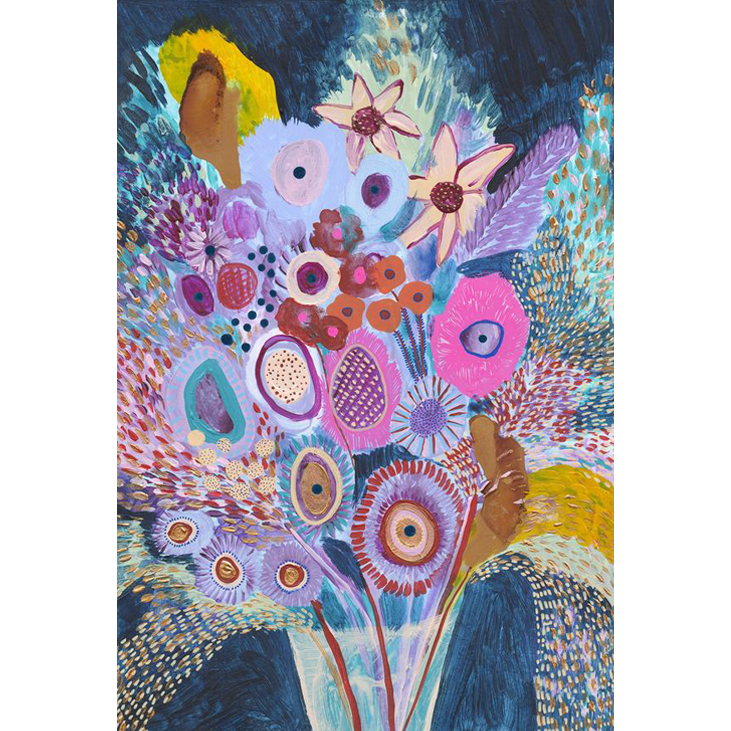 Amy Ayanda 'Don't be Blue' 
Since their inception, image and video-sharing platforms like Instagram have been adopted by visual artists as an avenue to market their work. And as our lives move increasingly online, art is finding more than just an audience on social media, it's finding buyers. Since 2013, online art sales have been increasing steadily with a sharp jump in sales in 2020 to almost 7.9 billion dollars when digital platforms became a life raft for businesses in the pandemic. Institutions, galleries and art fairs pivoted to e-commerce; a space where independent artists, not relying on galleries for sales, were already paving the way.
By reaching new art enthusiasts, that aren't necessarily museums or collectors, selling art over social media is democratising art ownership. On a first come, first served basis, anyone who follows an artist and likes one of their artworks can buy it if they have the means. New design features on apps are intentionally turning content into commerce and empowering artists to make sales without a gallery who takes commission. For better or for worse, on social media artists can see first hand what does well and what doesn't.
There's a residual bias in the art world and exhibiting work on a platform like Instagram can be met with an elitist attitude. But how relevant is this considering a digital future? We spoke to three independent South African artists who sell their work through their own channels, and whose successes show that the old rules don't always apply. They shared the pros and cons of selling art on Instagram.
Keneilwe Mokoena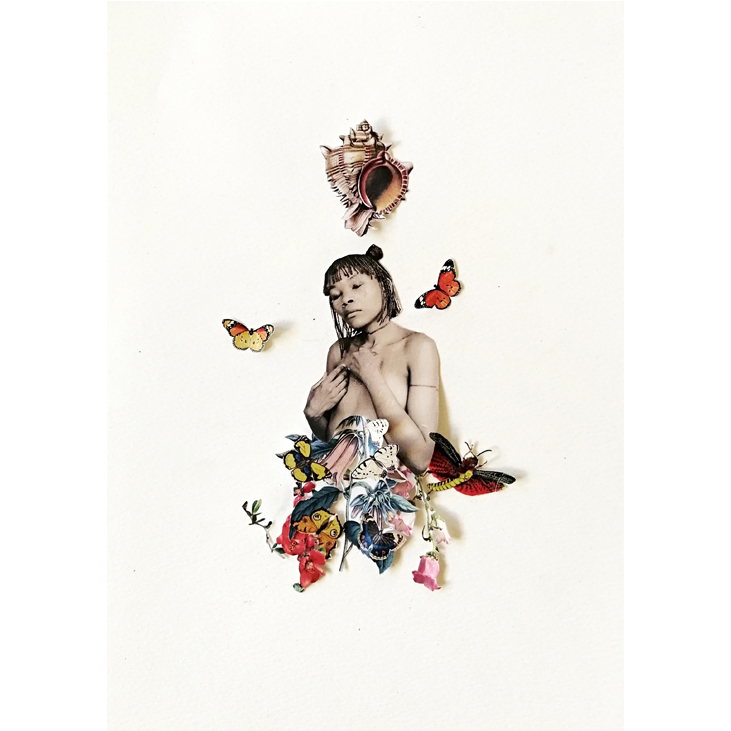 Keneilwe Mokoena 'Untitled 193' 
Multidisciplinary artist and curator Keneilwe Mokoena started exhibiting virtually on Instagram five years ago as the app was accessible on mobile devices. She makes sales through one-on-one direct messages having found the shopping feature to be frustrating to use and deliberately vague about charges to her account. While she does occasionally show with galleries and at art fairs, this has become much less of a priority for her. All her work goes on Instagram and she treats her page as an online catalogue. "Most times I ended up overspending time, energy and money on submissions, framing and transport without even making a sale," she says. "I finally realised, through Instagram, that [galleries and art fairs] don't have my target market. Over 70% of my following and clients online are international consumers (American and European). Only about 25% are South African."
While selling art on social media sustains her career, she's found there's still a stigma attached to it. "Universities and galleries convince young artists that they absolutely need galleries and art fairs to sustain a 'respectable' art career," she says. "A lot of people will tell you that putting all your work online somehow reduces its value and that galleries won't 'choose' you because of that."
Left disappointed by the lack of sales she received exhibiting traditionally, Keneilwe found that taking sales into her own hands is immensely liberating. "I wholeheartedly enjoy the direct sales approach," she says. "I get all the money, and I gain a meaningful relationship with my clients."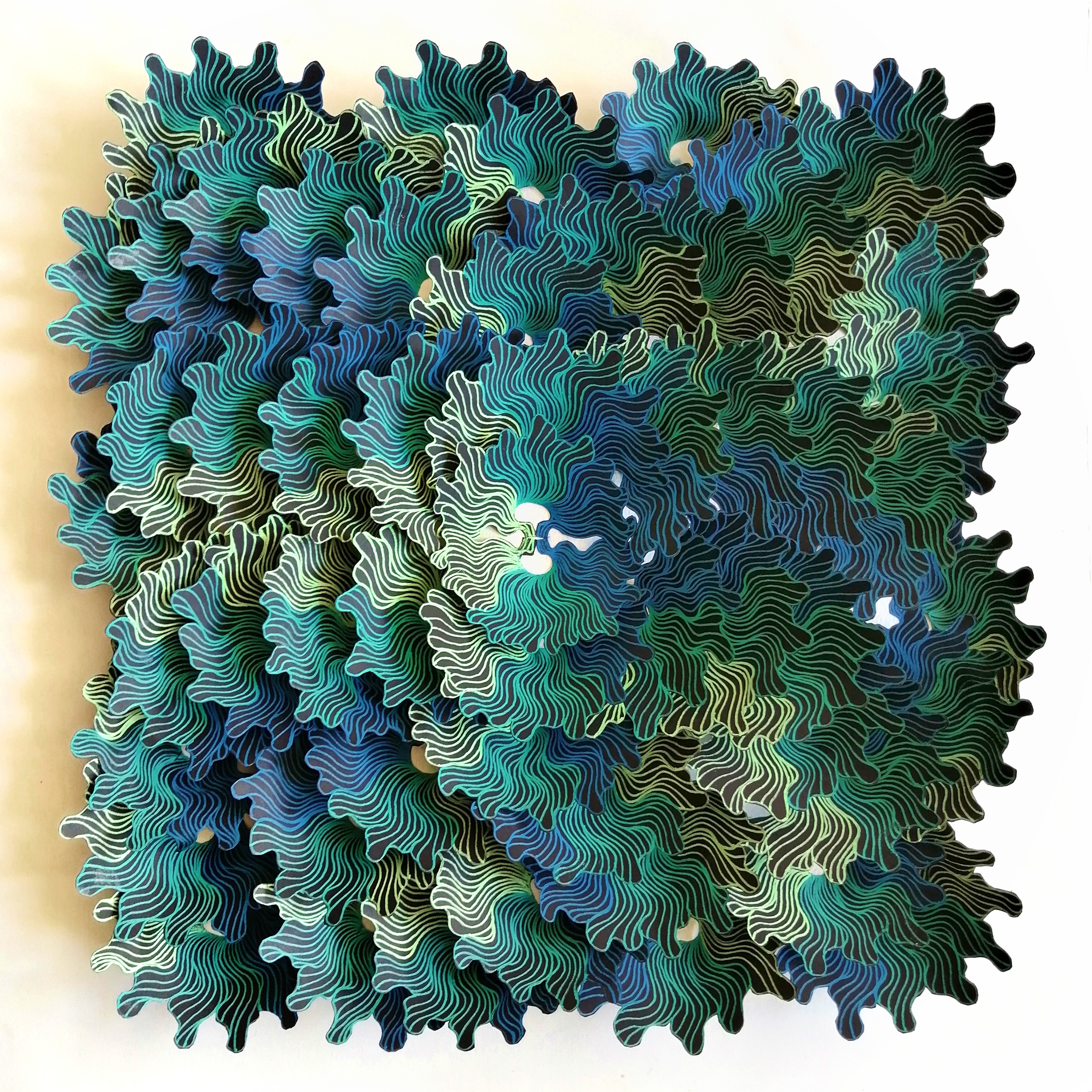 Keneilwe Mokoena 'Untitled 219' 
Ruschka du Toit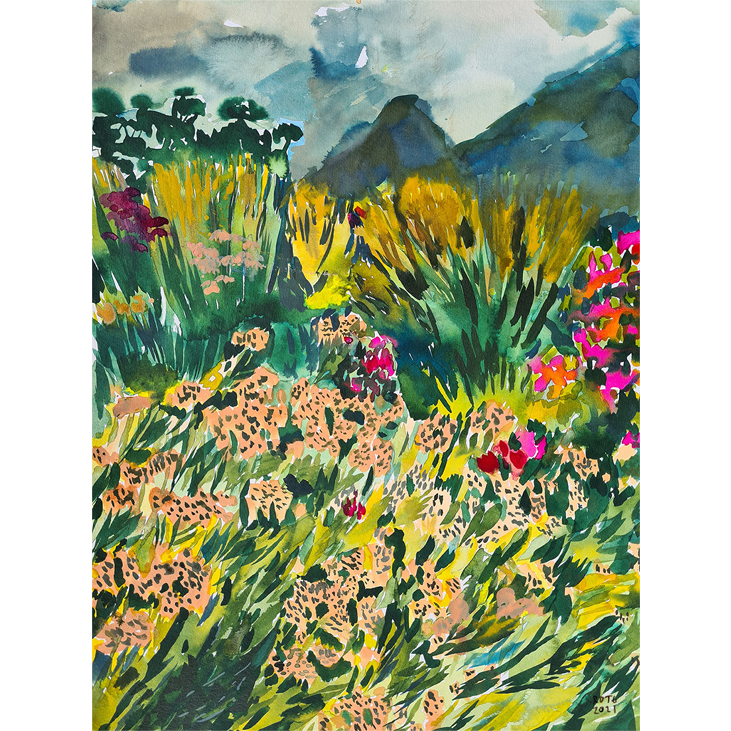 Ruschka du Toit 'Norval View'
Illustrator and artist Ruschka du Toit began selling her work on Instagram as an experiment. She found it was a low-risk way to see if people would buy her art. Now she uses the platform consistently to run auctions, make direct sales, raise money for charity by selling her work, and to direct people to her e-commerce website. But one of the biggest ways she uses the platform is to connect with her buyers. "It's an incredible community," she says. "I really get to engage with the people who support my work and it's so nice knowing where my work goes. In moments of vulnerability I am always blown away by the responses in my direct messages of women sharing their own stories and experiences with me. It's like a big virtual hug."
Through the in-app data analytics, Ruschka gets an idea of what she should sell as editioned prints which are accessible to a wider audience. "As a storyteller it's also really cool seeing which works speak to people and often reaffirms what I am trying to say through my work," she says.
Ruschka acknowledges that Instagram has its pitfalls. "It is quite an admin-heavy undertaking and can steal time away from creating more work," she says. "I also feel like I am missing out on seeing people engage with my artworks in a real life gallery/exhibition space. A screen will never be able to convey the beauty and impact of a work fully." But even so, she credits the platform as crucial to the growth of her career.
Ruschka hasn't faced any discouragement selling her work online. "In fact I have had my peers ask me for advice on how to start selling their own work through Instagram," she says.
Ruschka du Toit on Instagram | Online shop
Ruschka du Toit 'Still Here'
Amy Ayanda 
Amy Ayanda 'Verge' 
With her hands full as a new mother, painter and musician Amy Ayanda was struggling to carve out time to create the oil paintings that she was making in university. She was receiving positive responses to her work on Instagram but the audience weren't in a financial position to buy it. Making a decision to commercialise her considerable audience, she pivoted to making smaller works for less in water-based, quicker-drying paint. "Needless to say it popped off," she says. Now she reaches an international audience.
As orders have become too much to handle over direct messages, Amy mostly uses Instagram now to showcase her work and links back to her website where people can make a purchase. This year she's hired Artist Admin to process all her orders.
Amy still takes the opportunity to show her work 'in real life' when she can but it's not always lucrative. "I find I always make more selling my work through my own website," she says, "but I take the opportunity to show my work where I can as a form of advertising which is extremely valuable. Even though art sales have pivoted to mainly online, nothing compares to clients interacting directly with your work."
Like Keneilwe, she's found selling her work herself to be freeing. "It's been extremely empowering taking my work outside of the traditional gallery space and art world," she says. "One might even say my work is too commercial for a formal gallery space because of the way I sell my work, but I truly feel a sense of massive freedom in the work I do. Selling expensive oil pieces and a beautiful print can exist alongside one another. It's been a massive learning curve AND life-changing creating the job of my dreams."