The winner of the Nando's Creative Exchange competition
------------------------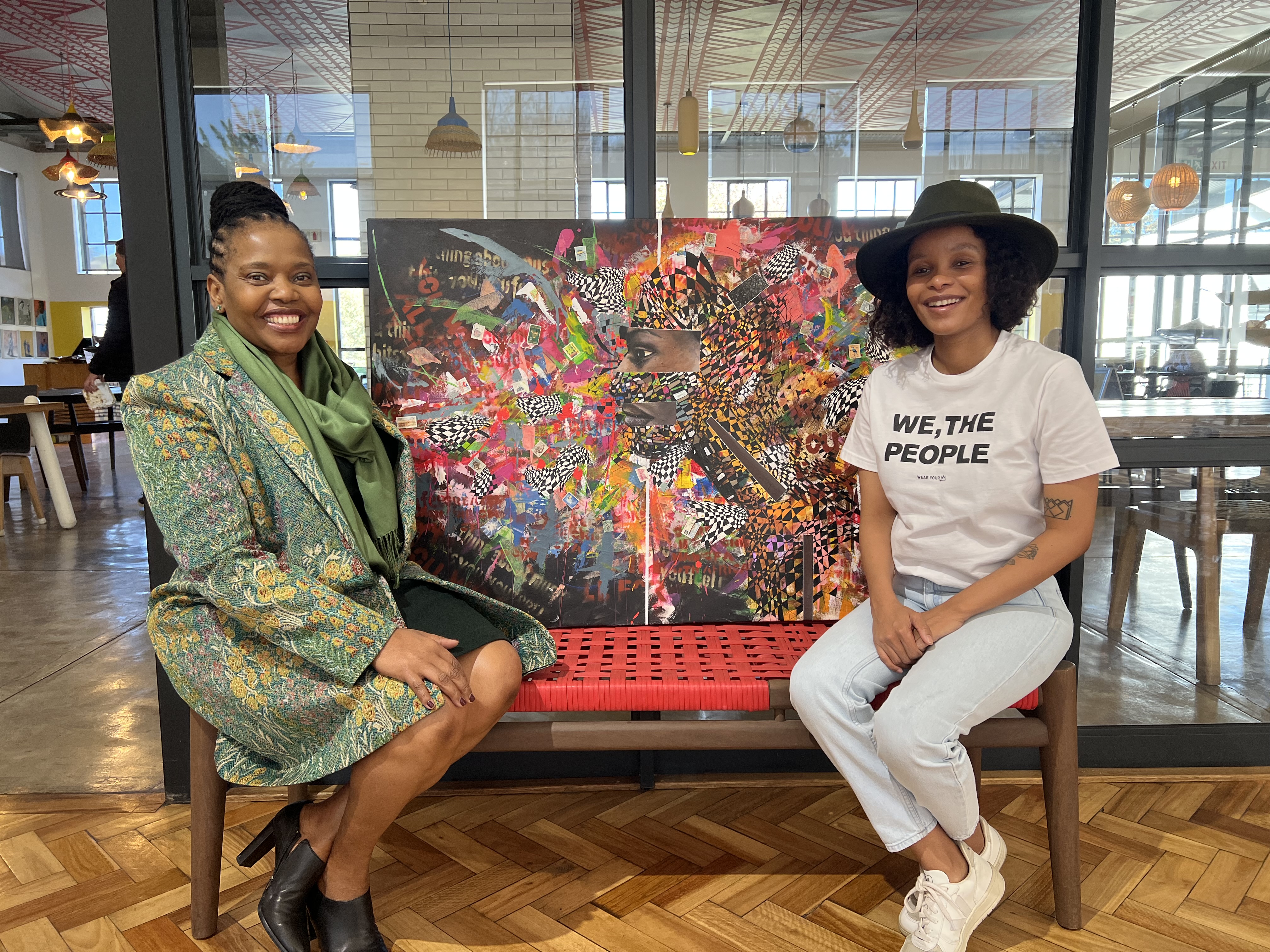 Palesa Titi and her mother collect commissioned Mongezi Ncombo artwork over lunch at Nando's Central Kitchen in Johannesburg. Image courtesy: Nando's
Towards the end of 2021, Latitudes and the Nando's Creative Exchange launched a competition to win a commissioned artwork worth R10,000 from one of the 2021 Nando's Creative Exchange artist. See more here.
We are pleased to share the winner, Palesa Titi with her Mongezi Ncombo artwork!

Mongezi Ncombo created a beautiful piece, titled Being Galactic, watch his process below.