The Nature of NIROX Artist Residency
 "It's a place where art happens."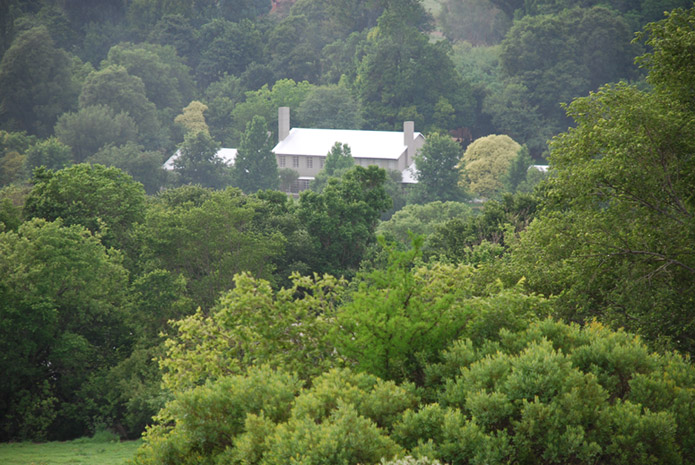 A 2015 study in Denmark found a link between nature and creative thinking; that nature plays a role especially in the preparation and incubation phase of the creative process. But it doesn't take a study to know the sprawling natural wonder of the NIROX Foundation is the perfect setting for an artist residency. 
According to Founder Benji Liebmann, it was "the ambiance of the property, its existing buildings and a commitment to make a difference through the arts" that prompted the conversation to invite artists to spend time there.
Located in the Cradle of Humankind, west of Johannesburg, NIROX is best known for its Sculpture Park; 30 hectares of cultivated lawns, arbors, fields, waterways and wetlands open on weekends and public holidays. It's home to over 50 permanent and long-term installations by local and international artists.
The Residency is an extension of this close relationship with artists from across the world who come to stay for usually 6 to 8 weeks. Beyond visual art, the Residency welcomes artists from across creative fields; musicians, dancers, theatre-makers or writers. Local musicians Msaki and Tubatsi Mpho Moloi recently completed a workshop residency with French cellist Clement Petit.
Residents at NIROX are encouraged to interact and collaborate with each other to create compelling experiences. "My experience with NIROX has been so amazing and so educational because of all the artists I've had an opportunity to work with," Moloi says. "Artists of all different disciplines, not only in music but sculptors, writers, dancers, poets. It's been so advantageous for my career."
There are no rules to who can apply. "It's an imperfect, natural, conversational process," Liebmann says. "Mostly artists apply by writing to us, but we also approach them when there is a reason. Our network has grown organically."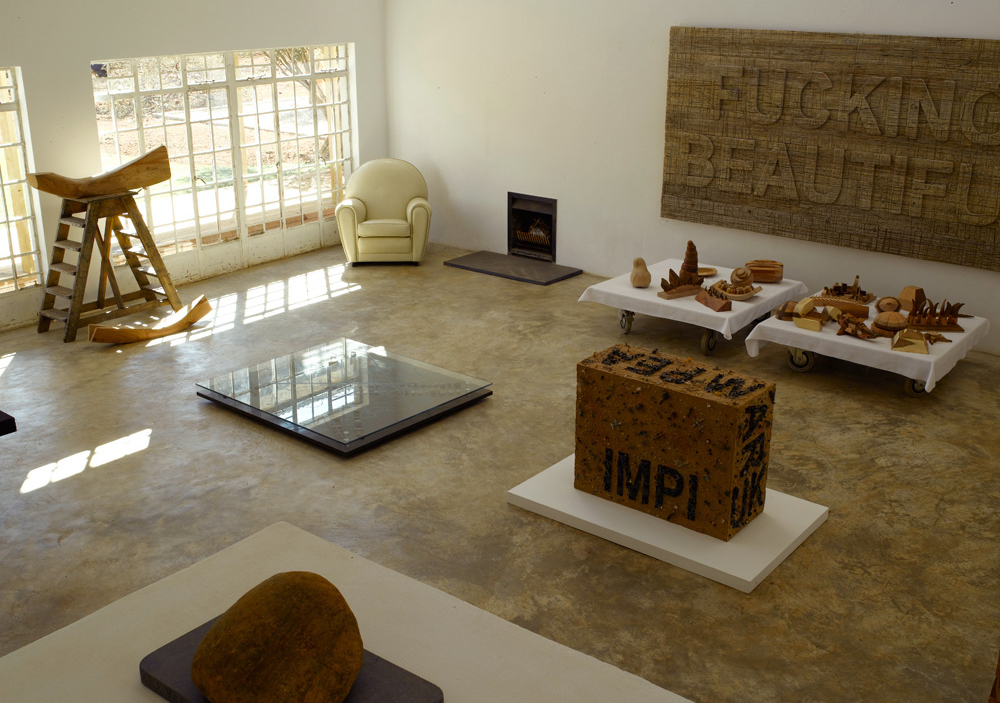 This year, the Residency is host to Claudia Kubler and David Knuckey from Switzerland, Tawanda Takura from Zimbabwe and Sadie Clayton from the UK, among many others. Future residents are arriving from India, Angola and Germany.
"Although the Residency is private, most artists are open to visits or conversations arranged through our curatorial staff", Liebmann says. The public can attend occasional studio shows and open studios, news of which is published to the various Nirox online and social platforms.
When they depart, each artist leaves a work of their choice for archival purposes. "The Foundation is not a collector," Liebmann says, "It's a place where art happens."
Every effort is made in ensuring artists have everything they need to create — from assistance with sourcing materials to various studio spaces to work from, a sculpture workshop and a screening room. Besides the grounds of the Foundation, artists in residence can access the adjoining 1000 hectare Khatlhaphi Private Nature Reserve and its diverse local game and birdlife. "It's a wonderful space to be creative and to write from," Moloi says. "It's such an amazing and beautiful space."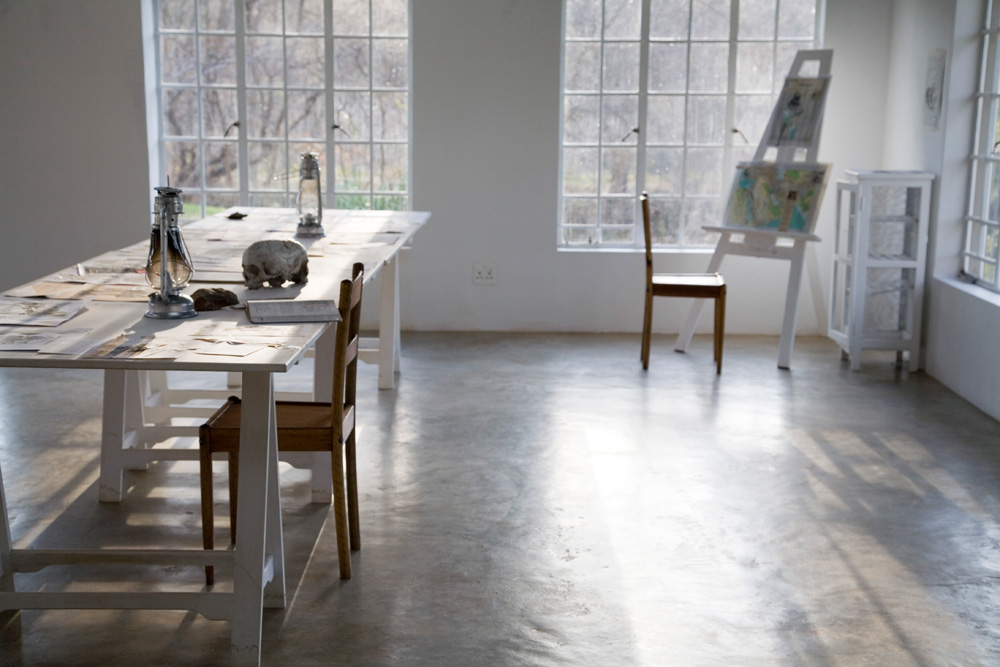 The wide open space has inspired some breakthroughs. Artist Yolanda Mazwana stayed in February and besides taking on new concepts in her art, spent time visualising her future. "My residency at NIROX was simply aspirational for my next level of accomplishments, in seeing what else is out there, which I felt I needed not just in my art practice but also at the stage I am in my life," she says. "There are no limits to how far life and art can take you. You just have to see the big picture and be assertive. I had a moment that felt like deja vu and I realized more than before I was on the right path."
Whether spending a morning in the Sculpture Park, an afternoon at a visiting artist's open studio, or spending 6 weeks creating new material, it's difficult to leave NIROX uninspired.
More info on the NIROX Residency.