On their own terms: Young SA women artists are traversing their own path into the art world
- Lara Koseff & Londi Modiko, co-founders of INCCA
--------------------------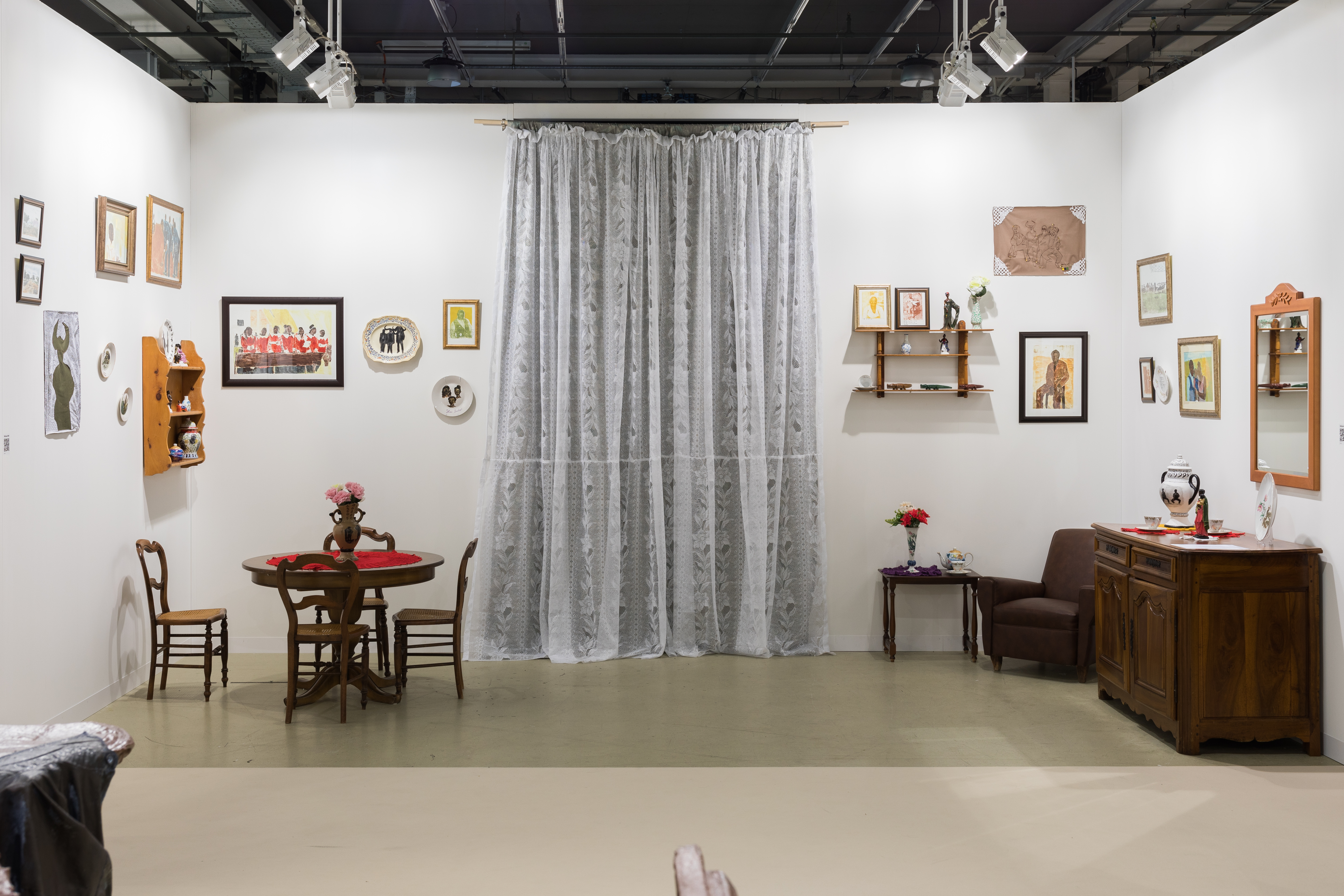 Installation view of What you see is not what you remember by Helena Uambembe presented at Art Basel 2022. Courtesy of the Artist and Jahmek Contemporary Art. Photo credit: Nicolas Gysin
With surprisingly limited local media coverage, 2022 marked some extraordinary moments for Black women artists from South Africa. The first African woman – Helena Uambembe – won the Swiss edition of Art Basel's major award, the Baloise Art Prize. This included an acquisition by Museum für Moderne Kunst Frankfurt, who will be presenting a solo exhibition by Uambembe this year. Meanwhile, in Venice, Simnikiwe Buhlungu was the youngest artist to exhibit work on The Milk of Dreams, the International Art Exhibition of La Biennale di Venezia. These platforms are widely considered to be tremendous career game-changers for artists, but they rarely get there without the support of a major gallery. Something else artists seldomly achieve without extensive gallery endorsement is a dedicated collector base, which Durban-based Selloane Moeti has managed to harness independently.
Selloane Moeti, KZNSA, Durban, 2022
These are all women who have charted their own non-traditional course in an industry that remains dominated by the white and privileged, and has repetitively excluded their demographic, with an overall paucity of works by African artists, particularly Black women, in spaces that platform art. The Burns Halperin Report 2022  – conducted by journalists Charlotte Burns and Julia Halperin – is a fascinating study of representation in the US (the largest national market in the art trade*) in particular. Despite perceptions that women artists and Black artists are more visible and valued, the figures from this exhaustive data research project reveal a "real lack of sustained attention" to these groups and "a lack of any kind of systemic change" over the past 12 years, Halperin told Hannah McGivern of the The Art Newspaper. Locally, even though they form part of a significant percentage of the SA population, Black women continue to feature minimally in contemporary art programmes, making up less than 10% of artists represented by SA galleries.**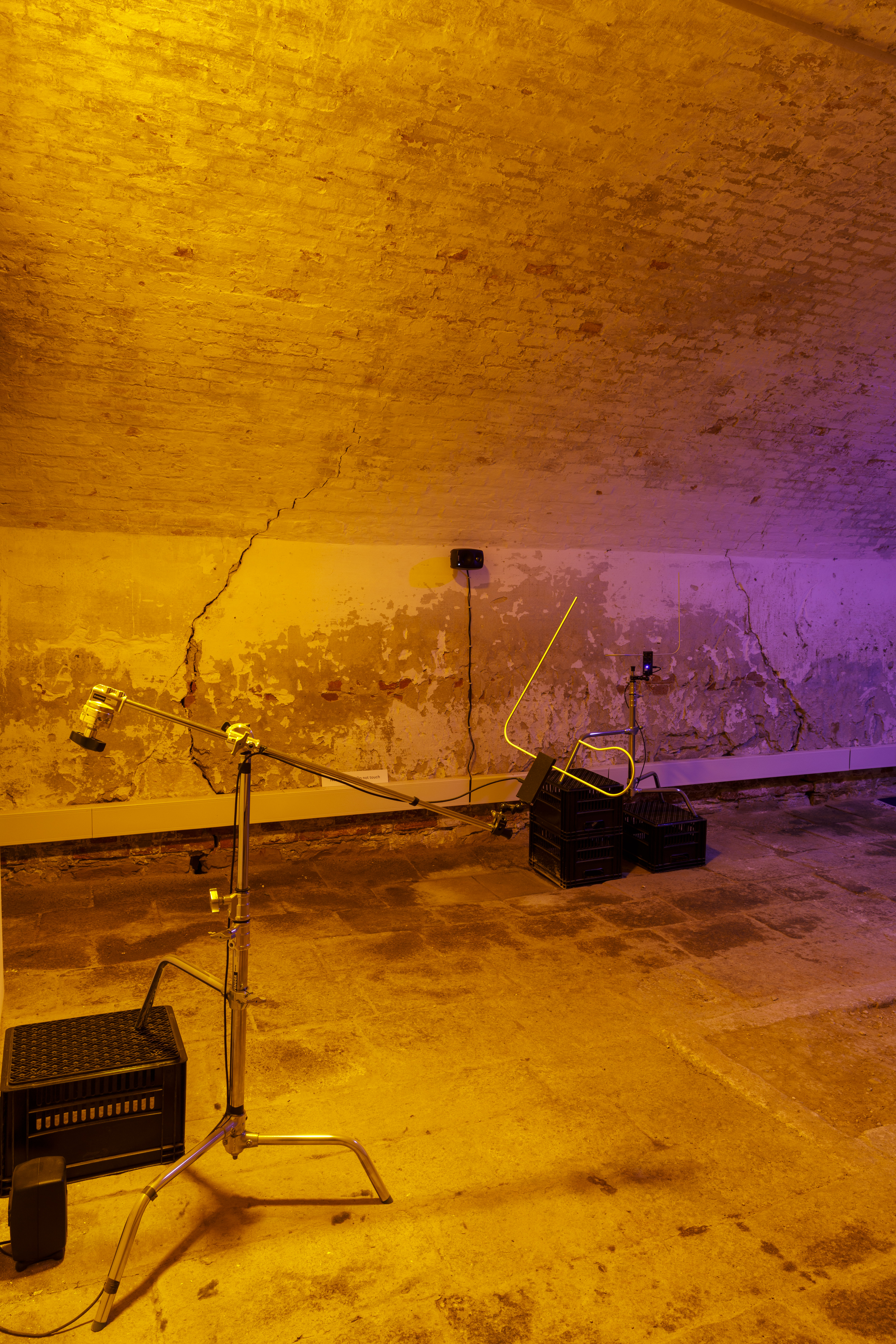 Simnikiwe Buhlungu, And the Other Thing I Was Saying Was: A Conver-something, 2022, Sound installation, mixed media, Dimensions variable, Biennale College Arte, La Biennale di Venezia, 59th International Art Exhibition – La Biennale di Venezia, The Milk of Dreams, photo by: Roberto Marossi, Courtesy: La Biennale di Venezia
While Halperin underscores that there are symbolic instances of a more equitable art world that are "not a reliable barometer of what's actually happening beneath the surface" and can therefore be misleading, it is illuminating to consider the paths taken by underrepresented artists who have dissented from the norm, and where these routes have taken them. 
Uambembe has relentlessly prioritised content and the generating of new narratives over saleability. Perhaps because of this, she never found a good fit in the SA gallery scene. Ultimately, she looked beyond the local, to her parents' native Angola, and found a kindred spirit in Mehak Vieira of Jahmek Contemporary Art in Luanda. Jahmek, which maintains an incisive programme with a small but brilliant roster of artists, was invited by Art Basel to submit a proposal, and they collaborated with Uambembe on the award-winning booth. In addition, Uambembe has formed close connections with exceptional curators on the African continent such as Paula Nascimento, who has included Uambembe's works on many of her major curatorial projects, and nominated her for the highly prestigious DAAD Artists-in-Berlin Program, which will host the artist for a one-year stay in Berlin from April 2023.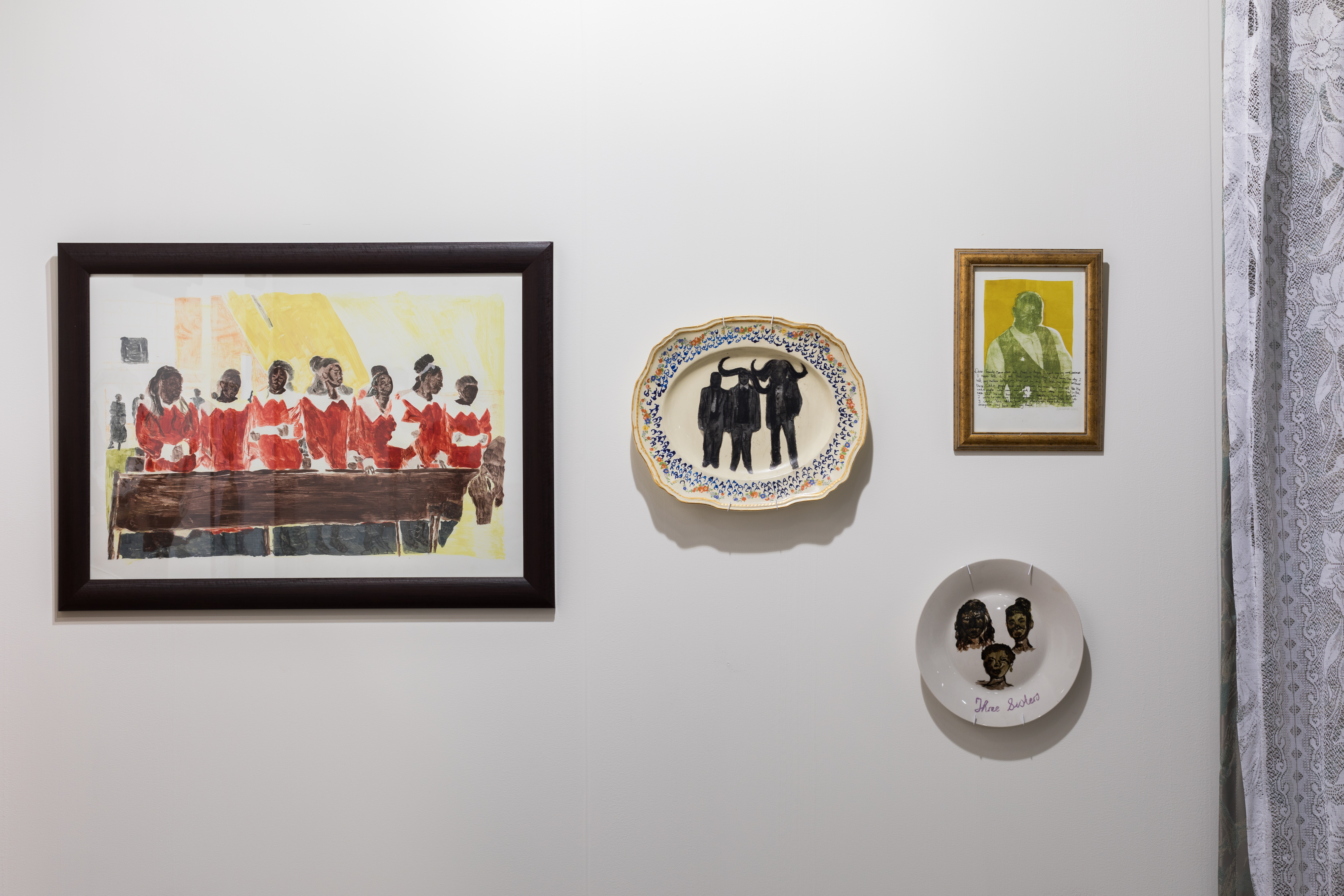 Installation view of What you see is not what you remember by Helena Uambembe presented at Art Basel 2022. Courtesy of the Artist and Jahmek Contemporary Art. Photo credit: Nicolas Gysin
"You have to align yourself with the right people," explains Uambembe. "I had a vision for my career as an artist. I imagined myself at Art Basel, but I didn't quite know how I would get there and that it would be so soon… I was introduced to Mehak via Paula Nascimento at the Investec Cape Town Art Fair in 2020. I approached her to consider working with me, and she had actually been looking at my work already." 
Selloane Moeti Sihamba Sibaningi, 2022, Impepho, red clay, holy ash and oil paint on canvas
Much like Uambembe, Moeti has carved a successful art career independently through actively putting herself forward for career development and exhibition opportunities. Her first solo exhibition at UNDERLINE projects solidified her voice in the industry and since then she has managed to answer the question of what it means to be an artist in an economy that doesn't allow many to make a living from their art. She is part of a movement that is coming up with their own solutions, building direct connections with collectors and successfully promoting her art through social media. Through her own efforts, her stylised paintings of figures of women from her dreamscapes infused with popular culture and symbols that explore notions of esoteric knowledge, are now in numerous public and private collections locally and abroad. She has also found ways to enable her paintings to be acquired by a 'younger, greener' collector base who might not be in a position to acquire her larger, pricier paintings; intermittently making small scale paintings released via catalogues on social media. She is committed to making these smaller works in between formal projects such as exhibitions and commissions and has an understanding that her desire to create requires her to think outside of the box in order for it to be supported.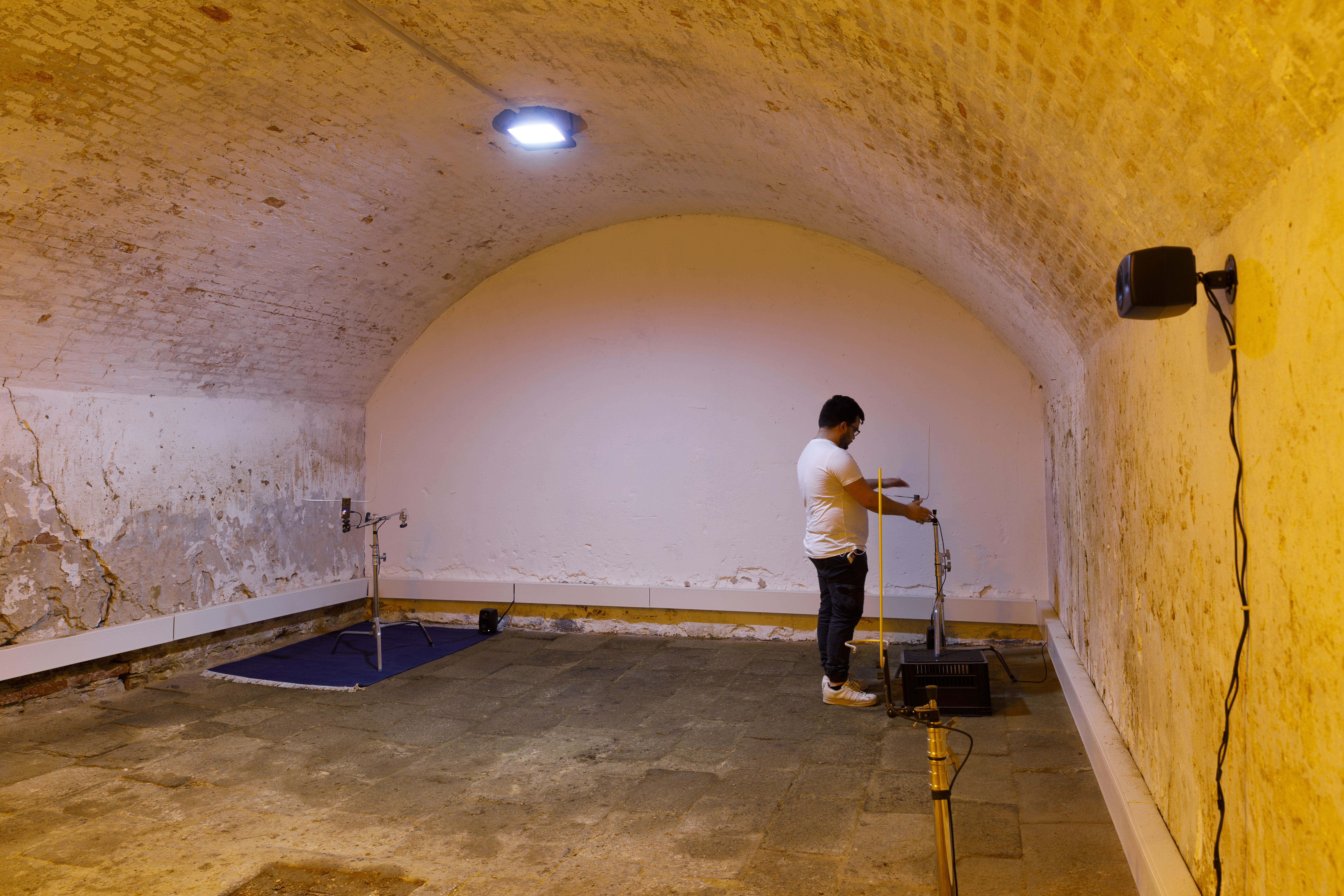 Simnikiwe Buhlungu, And the Other Thing I Was Saying Was: A Conver-something, 2022, Sound installation, mixed media, Dimensions variable, Biennale College Arte, La Biennale di Venezia, 59th International Art Exhibition – La Biennale di Venezia, The Milk of Dreams, photo by: Roberto Marossi, Courtesy: La Biennale di Venezia
Equally proactive but in a different way, Buhlungu, "is interested in knowledge production[s] — how it is produced, by whom and how it is disseminated", she explains. She has independently pursued open calls and opportunities including an educational workshop where a group of artists under 30 could present proposals for La Biennale di Venezia in what was called the Biennale College. She was one of four proposals to ultimately be selected. She is currently based in Amsterdam, where she took part in a two-year residency at the Rijksakademie. Her interest in the production of knowledge has also led to critical musings on the negotiation of these European contexts, providing a level of candour that makes her work all the more engaging. "Being in a Western, and specifically European context – which dictates so much of the discourse around visual art, and silences so many narratives that do not come from the same corner of the world" she noted to Barbara Casavecchia in Frieze Magazine, "requires a lot of negotiation when you come to it with your own epistemological references from 'home'. But whose job is that negotiation? I don't think that's the kind of labour someone from the Global South should really be doing."

Mehak Vieira of Jahmek Contemporary Art (left) and artist Helena Uambembe (right) at Art Basel in 2022. Photo credit: Nicolas Gysin
While being an artist shouldn't be so profoundly difficult if you have talent, these are examples of those who display inventive levels of self-determination in defiance of the art world gatekeepers. Rather than waiting for transformation to transpire, which as evidenced above is a far slower process than anticipated, they are proof that alternative paths do exist and their proactivity and drive is galvanising. 
*According to A Survey of Global Collecting in 2022. An Art Basel & UBS Report. Prepared by Dr. Clare McAndrew Founder of Arts Economics 
**Based on a data study conducted by the authors looking at the artist rosters of South African galleries featured at art fairs in Johannesburg and Cape Town over the past two years.