ODYSSEY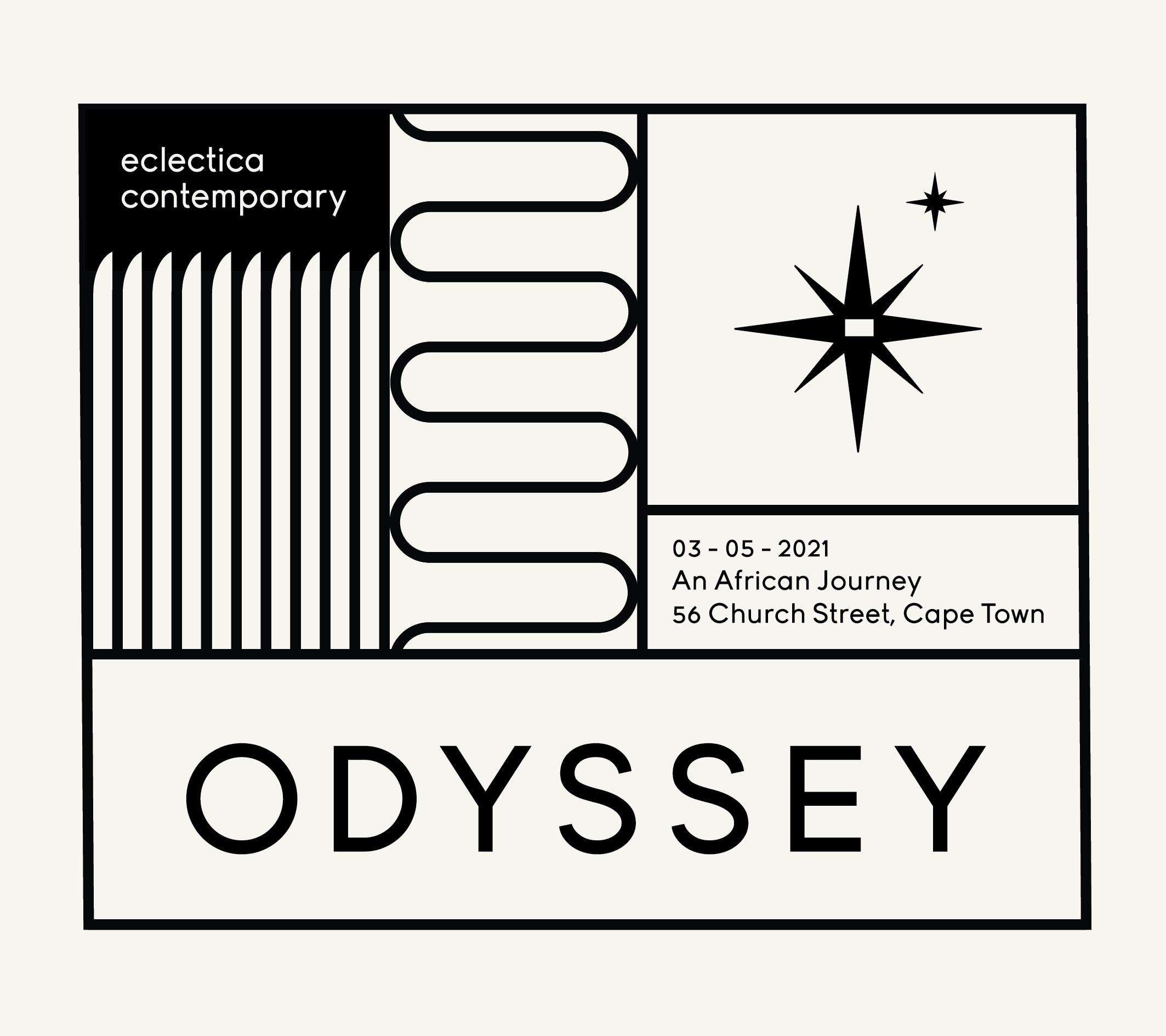 Eclectica Contemporary presents Odyssey, an exhibition showcasing works from across the African continent.
"Our journey begins in North Africa. Here artists often work in contexts charged with multiple constraints. They can easily find themselves in war zones and regions fraught with conflict. These geographical discords give rise to deeper inner conflicts like a crossroads of tradition or political censorship. As a result North African artists either have to work in exile or exhibit in foreign countries.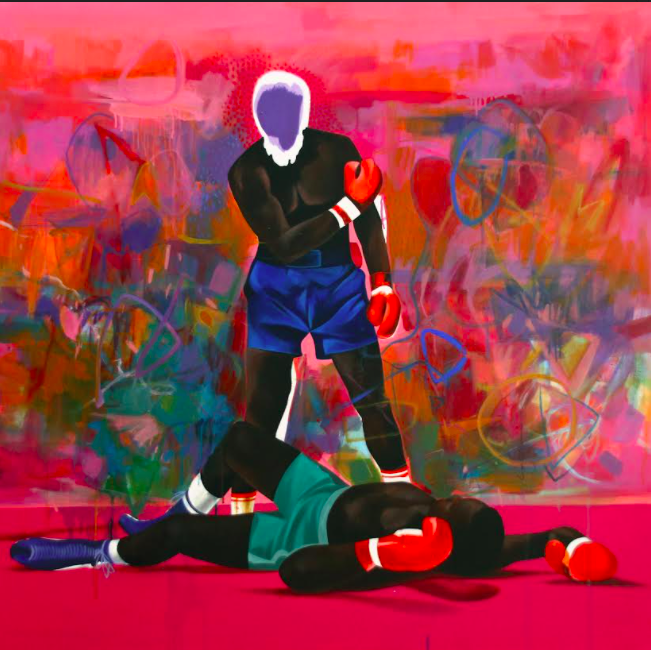 Ley Mborambwe
FCC vs Cash (May the Lord be Glorified), 2020
Acrylic on canvas
130 x 130
The title Odyssey refers to a long and adventurous pilgrimage home after war, as the ancient Homeric Poem narrates. Our visual excursion begins in the magnetic North where the first documented history in Africa uproots and extends to southern counterparts. Odyssey explores dislocation, nostalgia and a romantic longing for past homelands, traditions and fading memories. It resembles an attempt to conjure up the past, and document memories and histories of the motherland."
3 May 2021 | Odyssey, An African Journey | Eclectica Contemporary | 56 Church Street, Cape Town , South Africa