RADAR | Micha Serraf at ICTAF's TOMORROWS/TODAY section with C24 Gallery
------------
DON'T MISS: Micha Serraf (b. 1994, Zimbabwe) will be presenting with C24 Gallery (New York, USA) in the Investec Cape Town Art Fair's TOMORROWS/TODAY section; this runs concurrently with their duo presentation with Abi Salami at the gallery in New York, titled Impossible Things.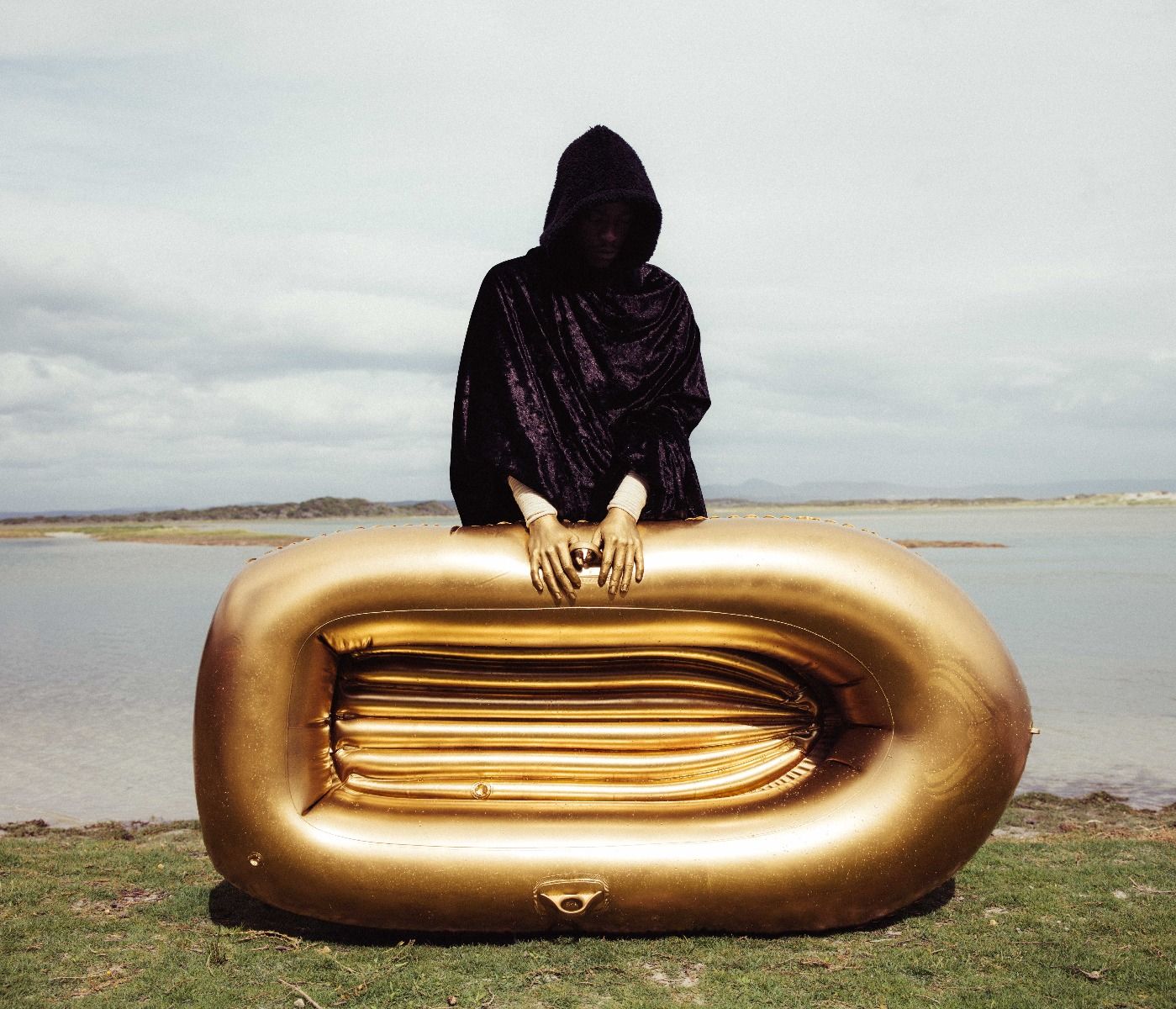 Micha Serraf, Tebah, 2021, price on request, CONTACT TO BUY
Micha Serraf's practice is centred around rewriting the trauma of displacement with the imagined memory of celebration, homage and childlike wonder. In pursuit of memory, identity and a place to call home, their work is grounded in a nostalgia of personal and ancestral experience, of what never was, and of what could have been. Caught in an entanglement between ancestral history and utopian optimism, Serraf's work is often informed by memories they have from when they were a child in Zimbabwe and their endeavour to understand the deep nostalgia that they feel toward the seemingly unfamiliar. To push a more celebratory narrative that is fuelled by the unshakable belief in an abundance, where the often-imposed political narrative takes second seat to that of our lived experience.
Of their presentation, Serraf writes:
'Navigating post-apartheid South Africa as an alien renders many of my experiences surreal. The foreign nature, of both the socio-political and physical landscapes of South Africa, is continuously reinforced by the actions, reactions and interactions I have while on South African soil. Being constantly reminded by the world that I am of alien origin has led me to investigate this side of myself. My work is informed by memories I have from when I was a child in Zimbabwe and my endeavour to understand the nostalgia I feel toward the unfamiliar. In an attempt to figure out what I am and where I belong - I will continue to make visual my memories, thoughts and narratives.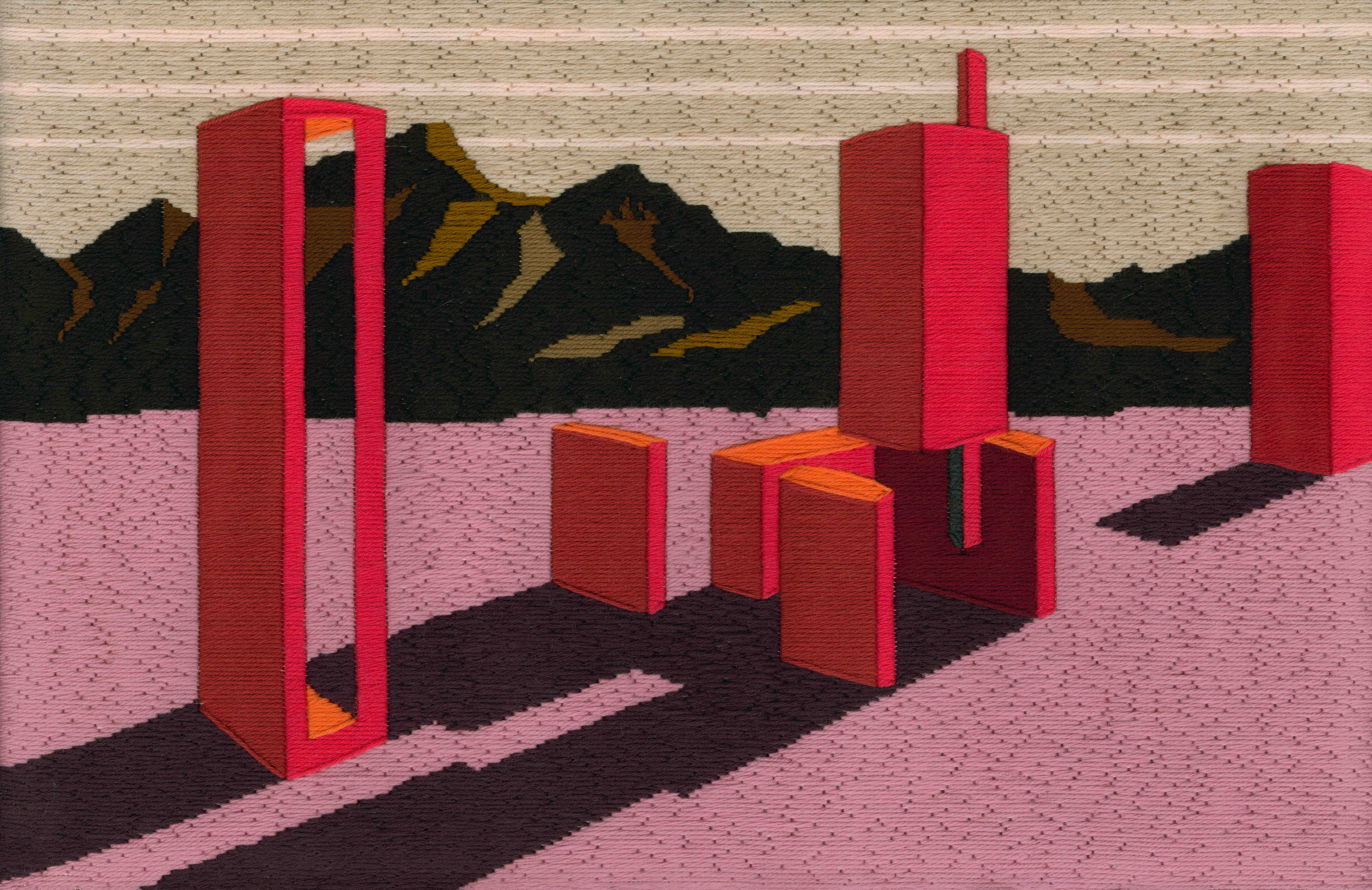 Micha Serraf, What is here is what is here, 2021, Wool and cotton needlepoint tapestry, 38 x 58 cm, Image courtesy of the artist
Christa Dee wrote about my work saying: "We are each involved in a lifelong theatrical show. We each play multiple roles, constructing, interpreting and negotiating various social parameters. The end goal of this performance being the amalgamation of meaning-making, shared connection and belonging." 
As a child in Zimbabwe, there was a purity and innocence of self and other that was open to every horizon of human potential. I want to recreate the elysium of childhood. These artworks are at the same time an exploration of the personal conflict surrounding origin, cultural and racial identity that seek to enclose upon the horizons of human potential, and a meditation on the human condition. I want to explore the precarious vulnerability of being human. I want to meditate on the experience of difference and being "Not Of Here", on the vastness of the fragile interior, of the home we are forced to carry around with us. To plant roots in shifting and unsettled sand. To go or to stay. To be or to become. To assimilate or to create and redefine. A meditation on the constant conflicts of growth.'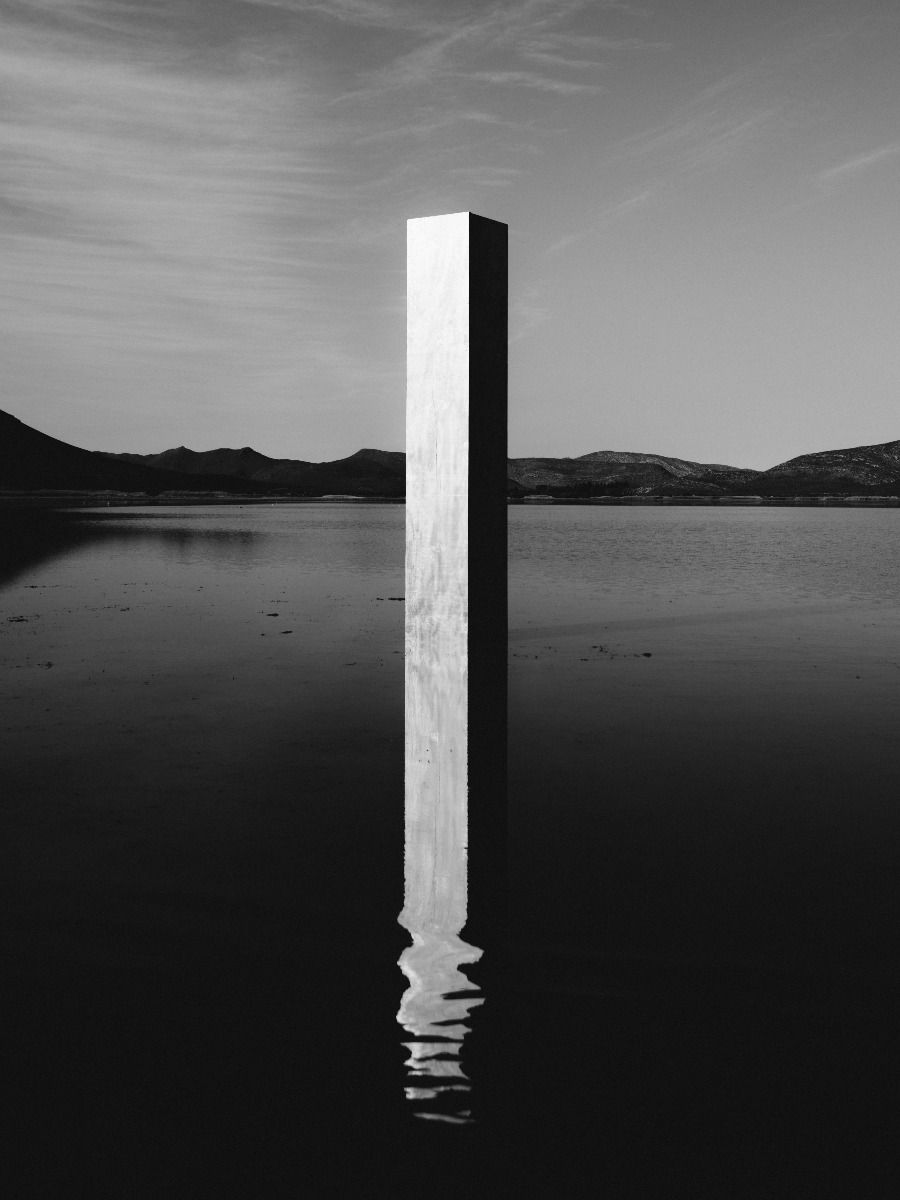 Micha Serraf, Midzi yedu, 2021, price on request, CONTACT TO BUY
Serraf was selected as one of thirty finalists for the 2023 Norval Sovereign African Art Prize. In 2021, they were awarded the Ritzau Art Prize and they were selected as the winner of FOAM Museum's 2020 Top Talent. In 2019, Micha Serraf was awarded the International Pride Best Single Image.