Memory as a Location
'LOCUS/LOCATION' is an online exhibition by curator Lesole Tauatswala, a participant of the 2021 Latitudes CuratorLab programme. He has invited one of the artists from his show, Bulumko Mbete to reflect on the meaning of memory in her work featured in the exhibition.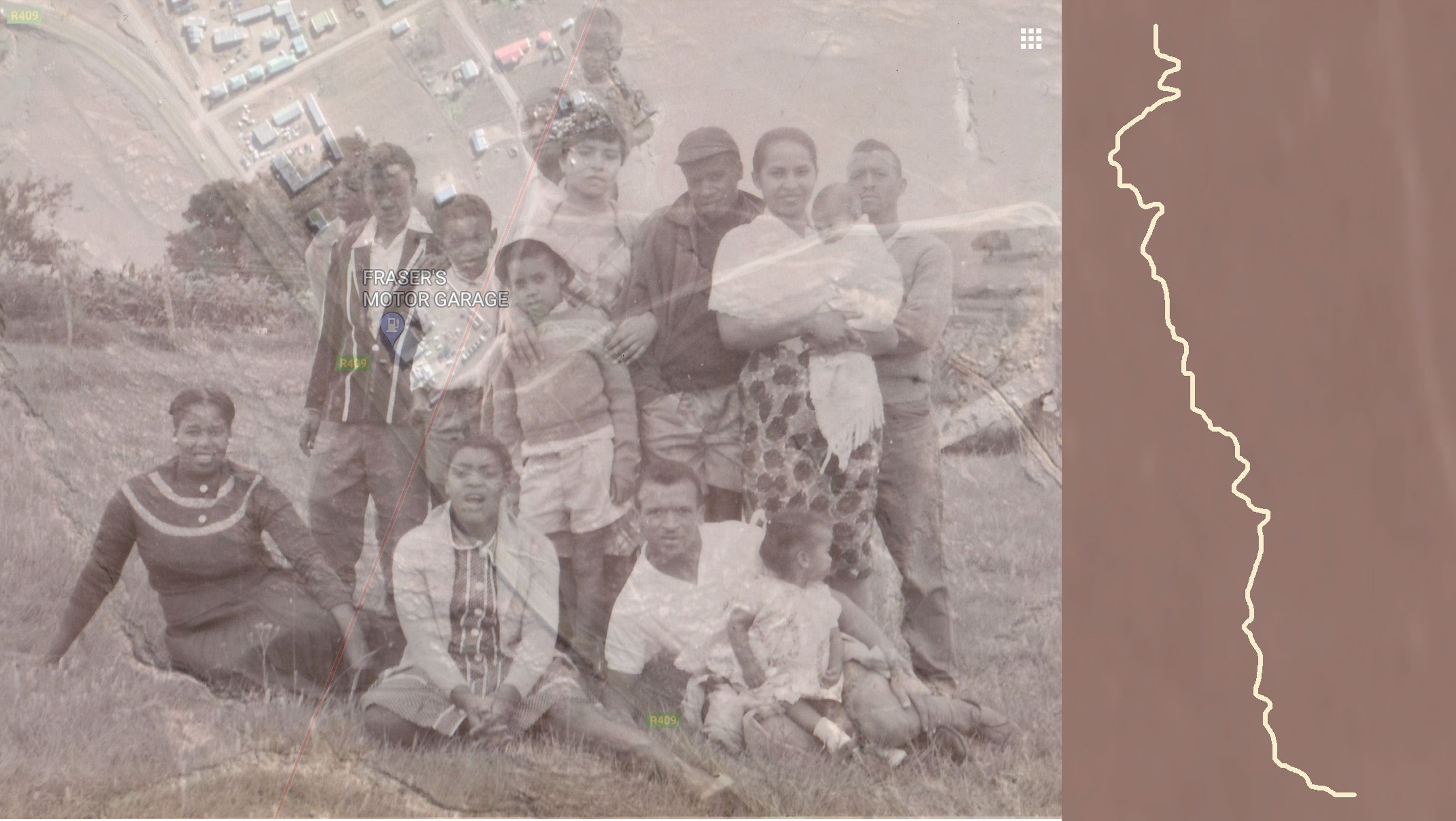 Bulumko Mbete, Tsomo/Scotland to Tsomo, Digital print, 2020, A5, R10,000 ex. VAT



My uncle was recently diagnosed with dementia. This information throws me and my family into a spiral of looking for answers, solutions, and understanding. For those who are physically present and witness to the shift in his awareness, it's an even more striking reality. To exist without memory is a state unimaginable until it happens. To those around him and to those who love him it is loss and pain. To him, I wonder what it may be? What it might feel like? Could it be true freedom, a void, an abyss?
Memory allows us to locate ourselves, our dreams, aspirations, and futures. It makes us mindful of the possibilities that we may explore as it creates a hyper-awareness within the self. Some memories are created by our imagination because we may not be as lucid as we hope for when they are created. Often memories become a myth reinforced by photographic or video documentation.
I find myself drawn to memory as a site of remembrance, history, and longing. It obligates me to contribute to the archive of black history. It reminds me of how untold and understated our stories are by virtue of being the other. Remembering can be considered a radical act. Whether it is a person, an event, a place, an utterance, or a tangible feeling. Memory can be as esoteric as it is a concrete and institutionalised thing. As a strong believer in generational transmissions of psychological and physiological experiences, there is a longing that stems from reflecting on the memory of others through oral tradition.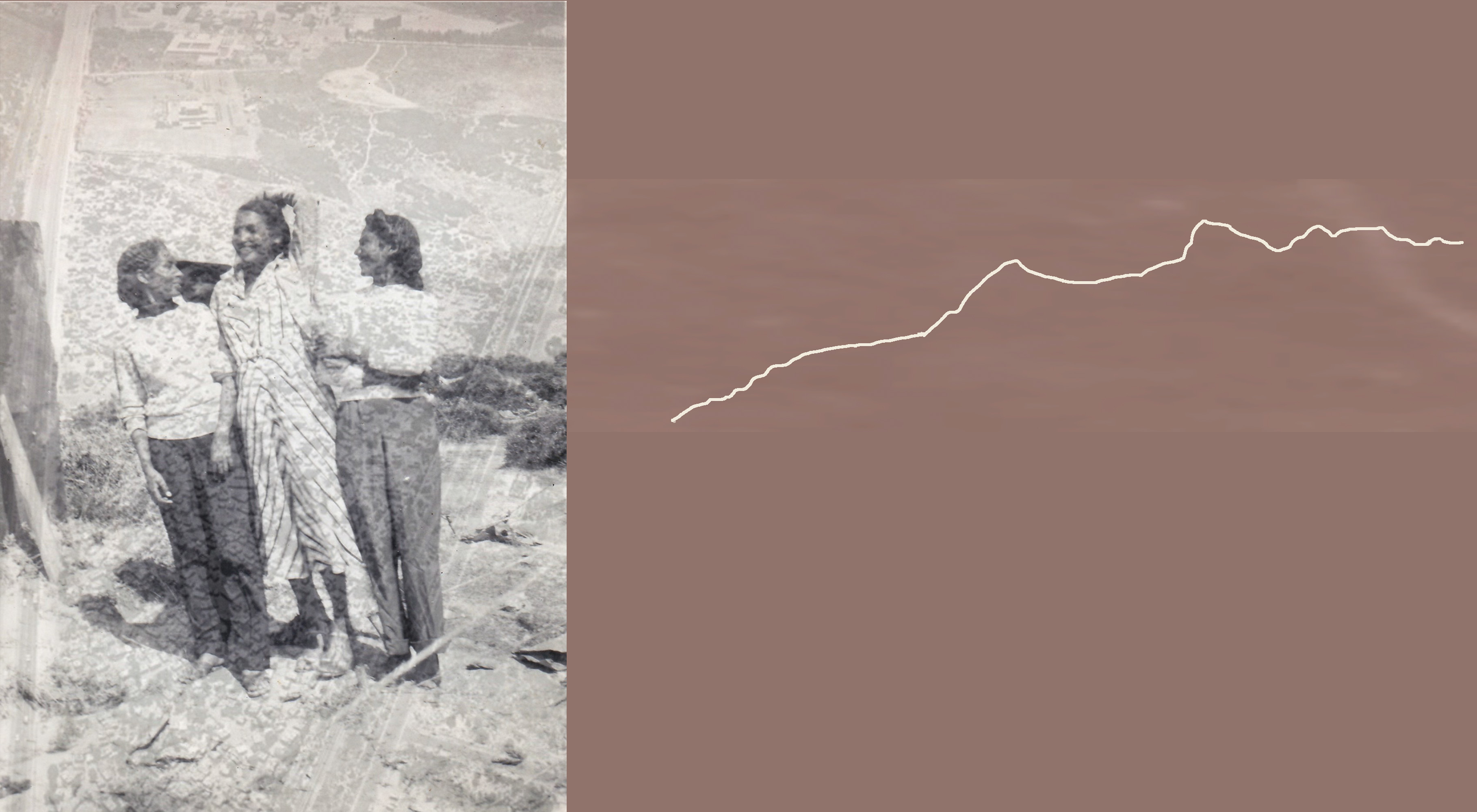 Bulumko Mbete, Crossroads/ Tsomo to Elsies River, Digital print, 2020, A5, R10,000 ex. VAT



Photographs act as memory, although the narrative may shift, the documentation is a witness and record of an event, person or object existing. In thinking about memory and how it lives on orally I wonder how we'll speak of my uncle at the eventuality of his passing. Memory exists as a location - as certain spaces and experiences may trigger it. It exists as a location of a time passed. As a moment that is located within the intersections of the psychological, historical, and physical.
The act of creating the artworks using photographic documentation is returning to how our stories are constructed and told. Bringing a private and personal history into the public space, reinforces the presence of people of colour during a time when documenting them wasn't important for historical purposes of acknowledging and dignifying their lives. It serves as a prompt to document our oral histories and institutionalise them, as this often becomes how those in the future locate themselves and their value within society. Narratives of the disenfranchised are at risk of being told by those with privilege if not told by ourselves. This reclaiming of our narratives and histories becomes a way to locate where we are in our progression out of oppression and our visibility within society. It is a resistance to erasure.
Bulumko Mbete, Elsies River/ Upington to Elsies River, Digital print, 2020, A5, R10,000 ex. VAT



The importance of creating a black archive is one that relies on contributions from more of us black people. To expand the imagination of what blackness looks like in the past, present, and future. As Themba Tsotsi negotiates the work of Lisolomzi Pikoli, he notes that what is visual is pedagogic (Tsotsi, 2020). Tsotsi goes further in describing the artist's work as articulating the beginning points of memory as a guide, but also as both contemporary and historic spaces for the encounter of lack and availability of pedagogic strategies for the black body. I am particularly engaged with contributing to and creating a visual language that may influence pedagogy that envisions blackness in its expansiveness and myriad of expressions. The pedagogy must be influenced by this.
Many young South African artists are particularly concerned with creating pedagogic strategies for the black body as it is imperative to locating oneself within society and the pursuit of purpose. Unfortunately, our existence is inextricably tied to our race and class, which makes it imperative to esteem race and class (whatever it may be) with dignity. As we create these spaces of memory we also dream ourselves into being.
Click here to view Lesole's exhibition, LOCUS/LOCATION.