LIVE ARTIST INTERVIEWS WITH ANDY MKOSI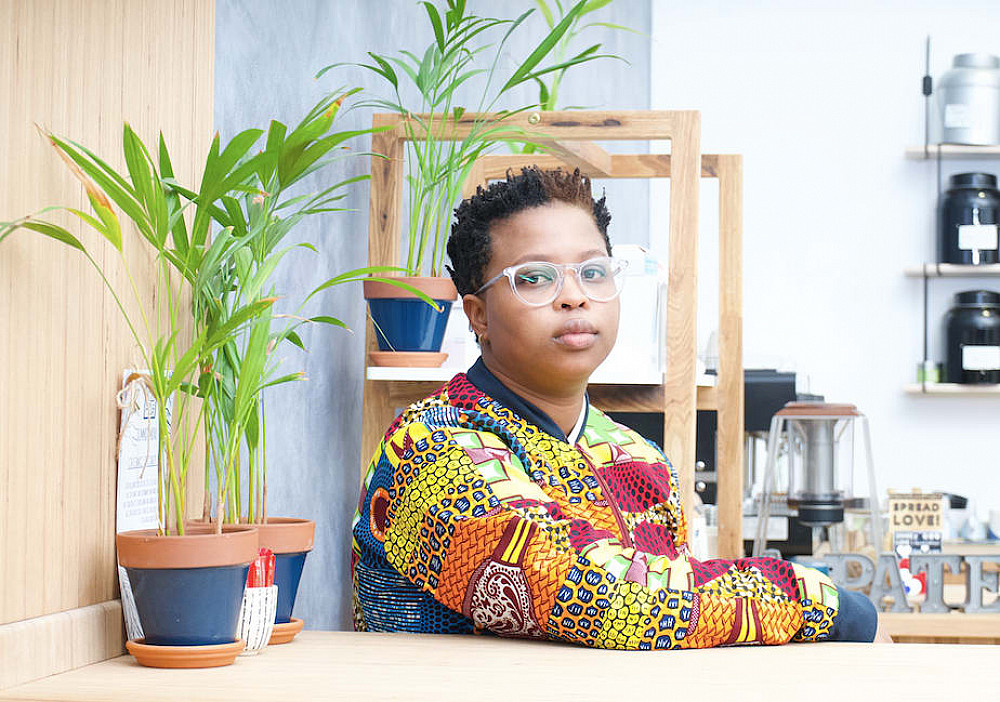 Portrait credit: Made in Africa Live
Latitudes is thrilled to launch a series of live artist interviews. Presented in partnership with Andy Mkosi of This Audio is Visual, the interviews are taking place every Tuesday at 6pm on our Instagram feed.
Andiswa 'Andy' Mkosi makes music for herself. As a photographer, she uses art to reflect and interpret life as it exists both outside and behind her eyes. Her music is an extension of this reflexive exploration of the world around her, a way of understanding her own lived experience as a black queer woman from the township, and she presents her observations with a startling sincerity.
Andy will be interviewing six Latitudes photographers over a six-week period, and these talks will be edited into podcasts for This Audio is Visual.
The first talk, which took place on Tuesday 1 September, was with Latitudes artist Tshepiso Moropa. In case you missed it, you can view it here.
On Tuesday 8 September, Andy interviewed Wezile Mgibe. Watch the interview here.
Tuesday 15 September will see Andy interview Nomvula Millicent Hoko at 6pm, and you can watch the talk on our Instagram Live.
Watch this space, as we will update the schedule and add the talks as they take place.
Follow us on Instagram to stay tuned.