Latitudes collaborates with Artnet and Africa First to promote new artistic voices from Africa
African art takes to the world stage once again, at the Africa Present auction
Latitudes will be co-curating the "Meet" Section within Artnet Auctions' second Africa Present sale, an auction designed to highlight the work of up-and-coming as well as established artists from the African continent.
Artnet is a leading resource for buying, selling, and researching art online. Founded in 1989, the online platform has revolutionised the way people discover and collect art today. "Latitudes is thrilled to be able to partner with a giant of the industry, in order to both broaden the collector base for art from Africa and set values for contemporary, living artists on the auction market," says Lucy MacGarry, co-founder of Latitudes Online.
The Africa Present auction, a partnership between Artnet and Africa First by Serge Tiroche, is a dynamic initiative that uses the reach, contacts, and capabilities of Artnet's global art marketplace to raise awareness about contemporary artists from Africa. In a forward-thinking bid to feature artists across all career stages, the auction lots are categorised into three sections: Meet, Support and Invest.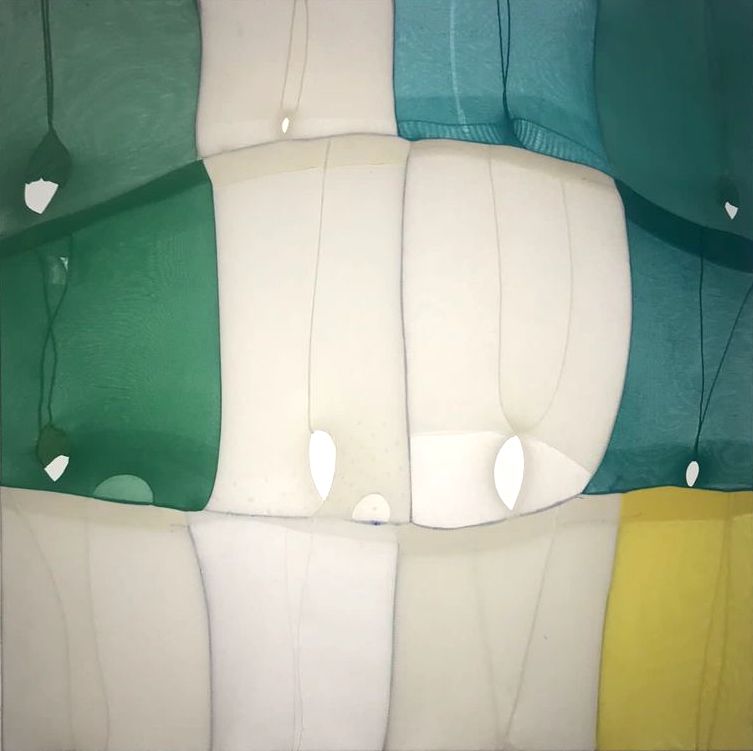 Turiya Magadlela, Imibala, Pantyhose with Acrylic sealer on canvas, 100cmx 100cm
Latitudes Online, which was founded during the 2020 lockdown, has made a name for itself, not only as a platform that promotes and sells art from the African continent, but also as an organisation that focuses on identifying and supporting new talent. It was therefore a natural fit for the two parties to come together, and for Latitudes to co-curate the Meet section of the upcoming sale, in which new talent is showcased. "Currently, there is an explosion of fresh talent on the continent, and we're delighted to be able to introduce these new voices to the huge global audience that Artnet has built over the past 32 years," says Roberta Coci, co-founder of Latitudes Online.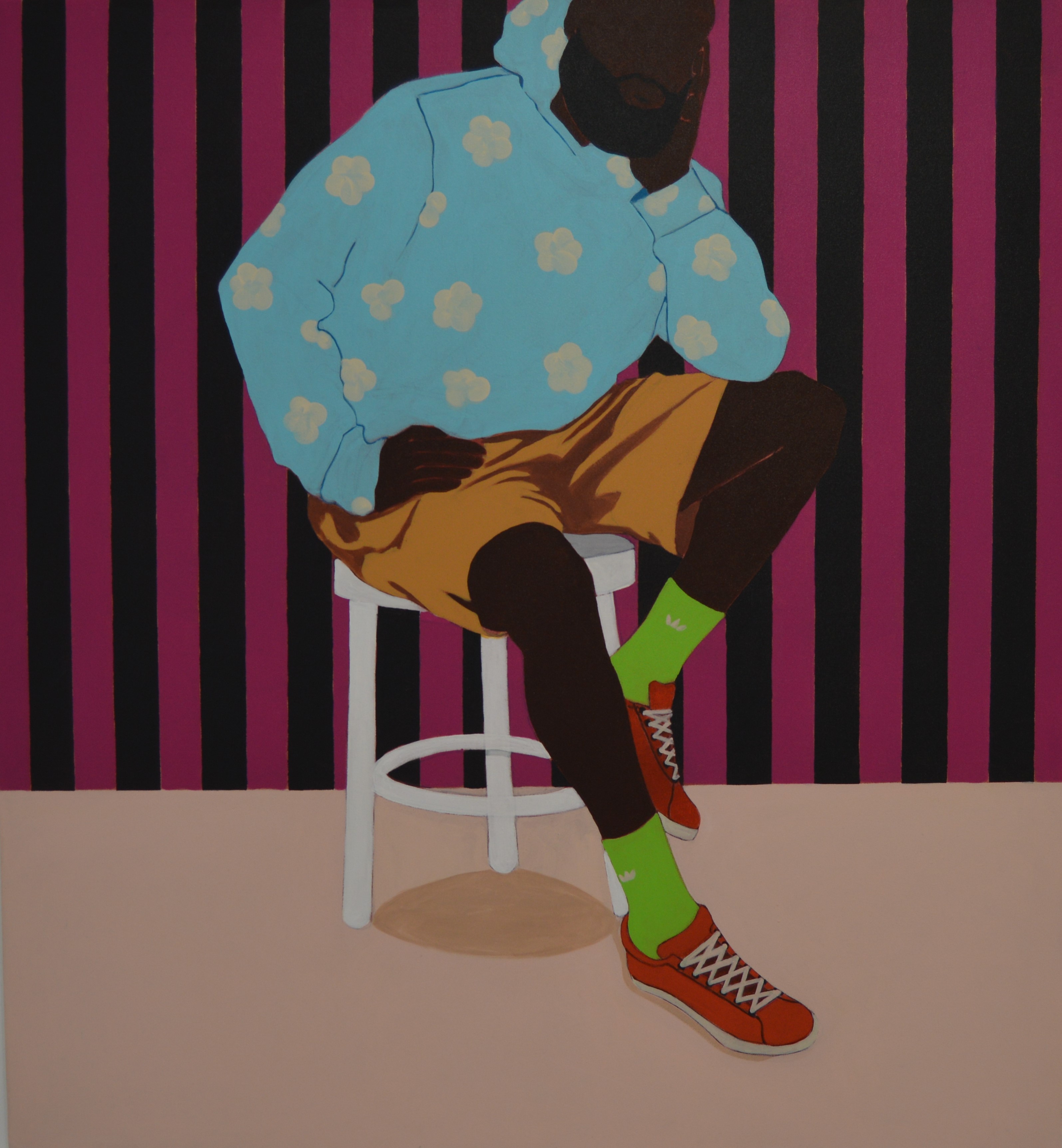 Tafadzwa Masudi, Mukoma Fungai, 2021, Acrylic on Canvas, 130x120cm
Phumulani Ntuli, Stolen Songs, 2019, mixed media collage, paper transfer, linen and acrylic on canvas, 166 X 105 cm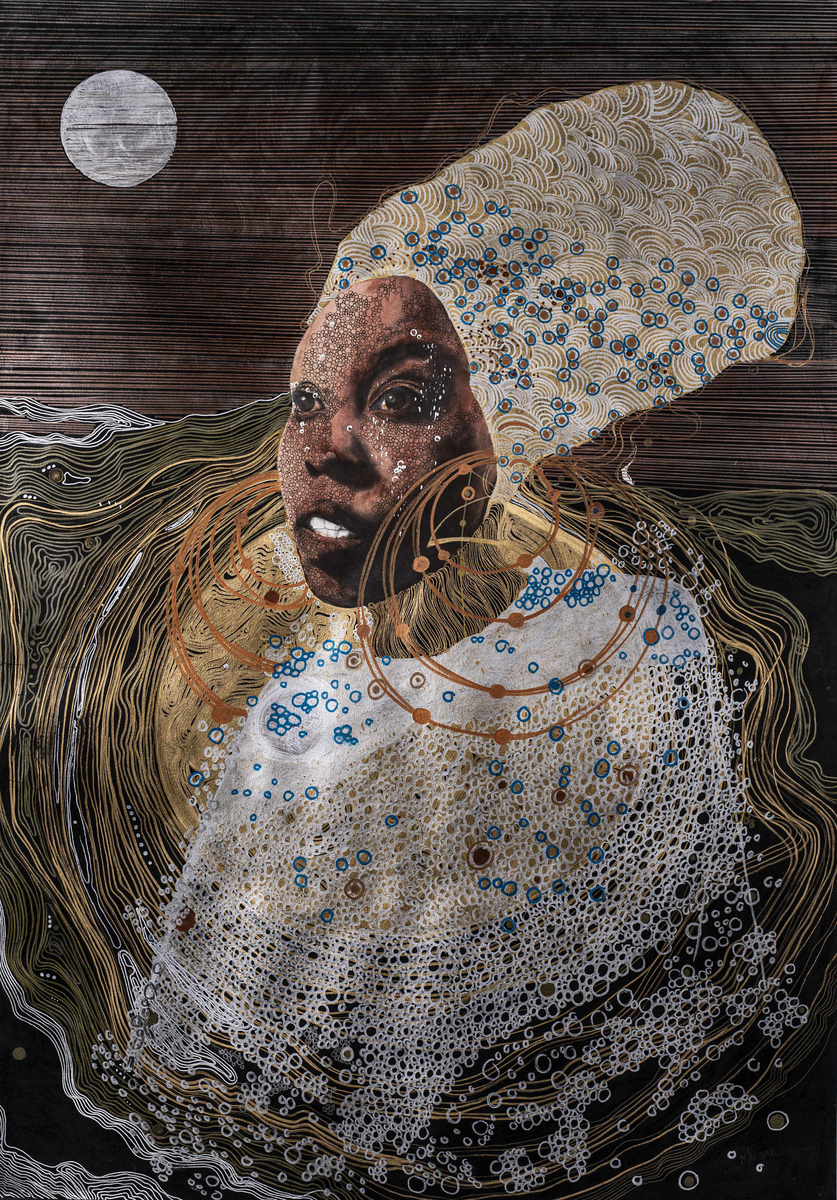 Manyaku Mashilo, Kopando Le Dinaledi, 2018, Charcoal and ink on paper, 100 × 70 cm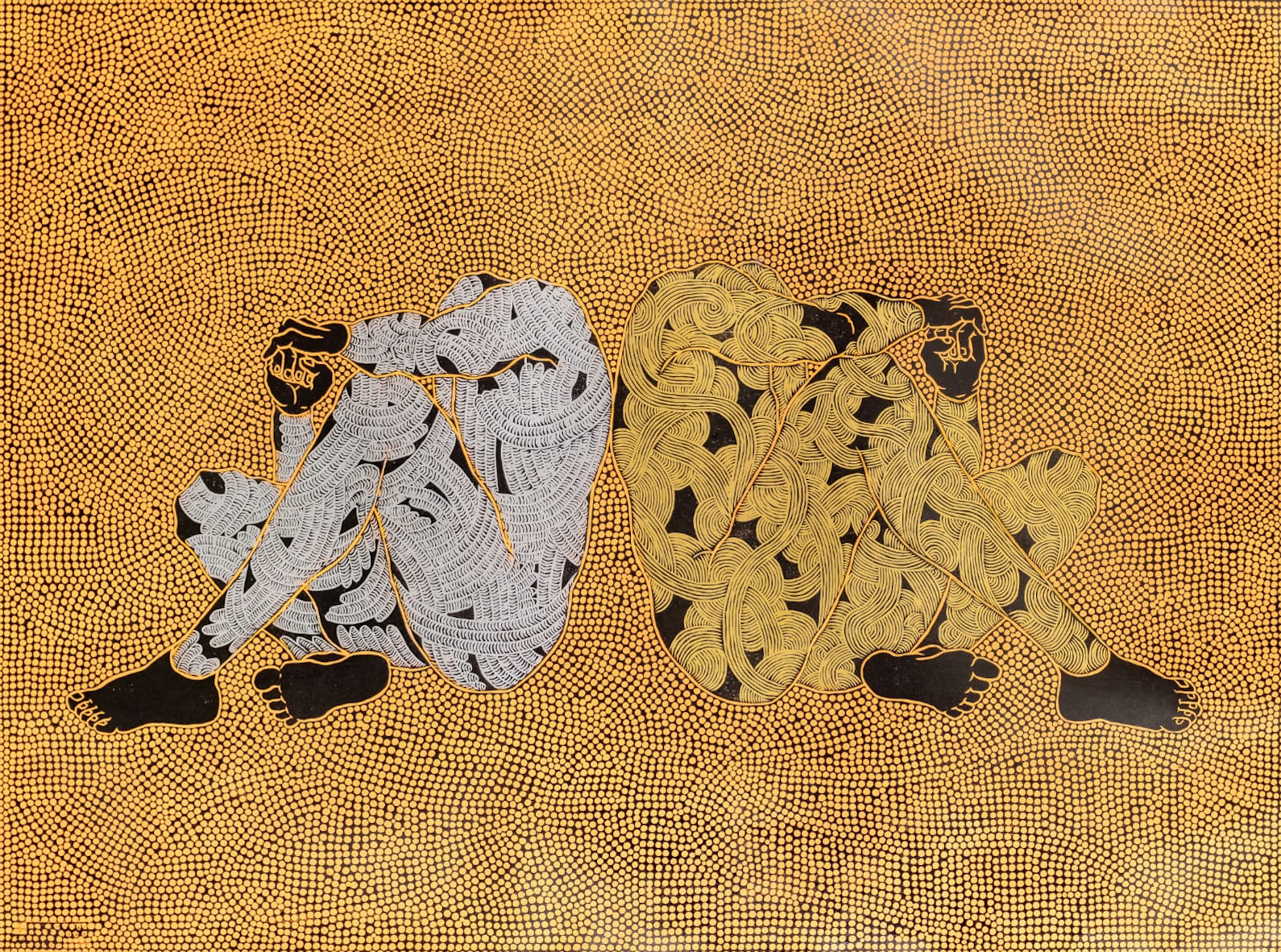 Sthenjwa Luthuli, Untold Stories, 2020, Woodcut sprint mix media and paint on Fabriano, 149 x 198 cm
Kimathi Mafafo, Voiceless II, 2018, Embroidered Panel, 54cm x 38cm
Participating artists for the Meet selection include: Cinthia Sifa Mulanga, Admire Kamudzengerere, Terrence Musekiwa, Sthenjwa Luthuli, Lwando Dlamini, Kimathi Mafafo, Tiffanie Delune, Moufouli Bello, Manyaku Mashilo, Kresiah Mukwazhi, Wallen Mapondera, Phumulani Ntuli, Shakil Solanki, Tafadzwa Masudi, Ronald Muchatuta, Yolanda Mazwana, Talia Ramkilawan.
Bidders can also expect to find notable works by artists such as Bouvy Enkobo, Dennis Muraguri, Ablade Glover, and Joseph Ntensibe in the Support and Invest sections of the sale.
Auction Details:
August 31 - September 14, 2021
www.artnet.com/auctions/contemporary-african-art/