Latitudes ArtistLab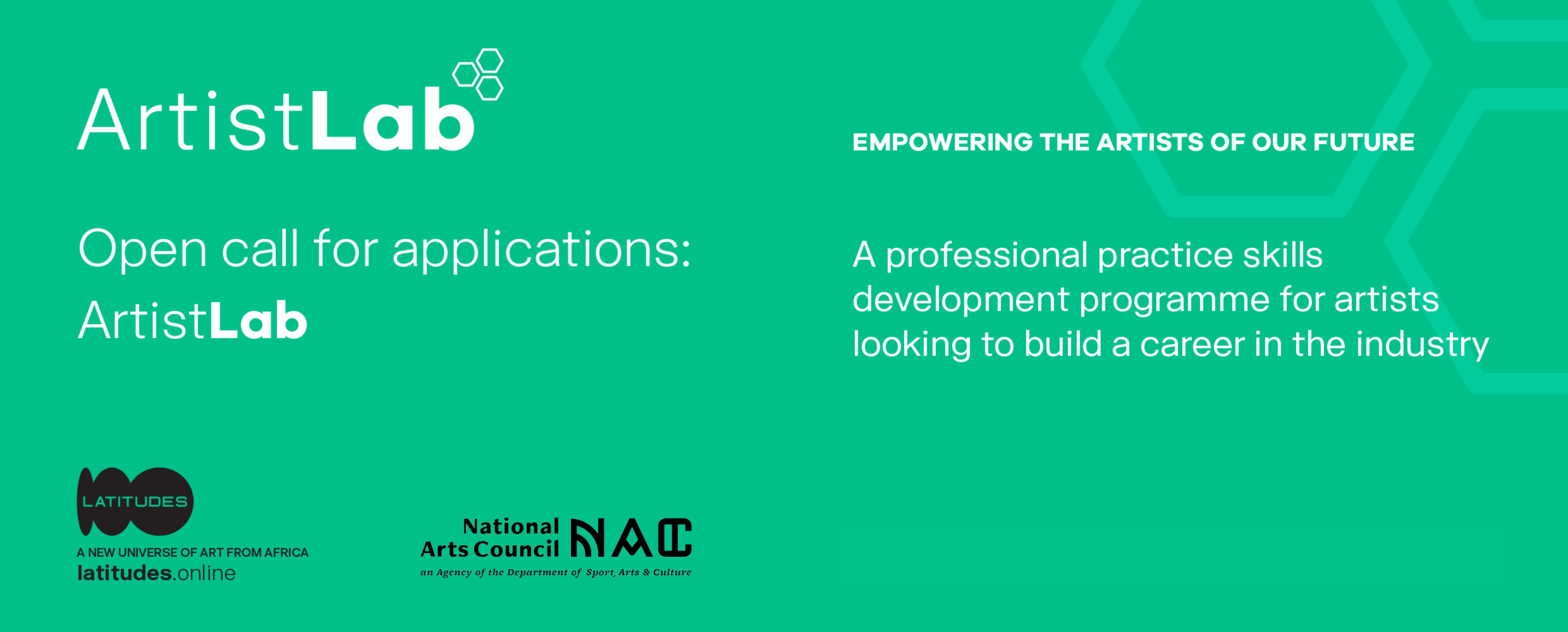 ArtistLab is a professional practice skills development programme for artists looking to build a career in the industry.
Presented by established arts professionals, in collaboration with Latitudes Online and independent artist Mandy Johnston, this free 5-session intensive seminar programme will train participating artists in some of the key skills needed to build a strong foundation for a career in the arts. In addition, artists will develop work, under the supervision of an established artist, towards an online exhibition hosted by Latitudes. This programme is made possible by the generous support of the National Arts Council and the Norval Foundation, Cape Town.
The Open Call process has come to a close, and we are thrilled to announce to participating artists, selected by the ArtistLab Selection Committee.
Participating Artists:
Gemma Shepherd
Hannah Macfarlane
Jet Withers
Buhle Nkalashe
Lionel Mbayiwa
Luxolo Witvoet
Ntobeko Mjijwa
Tyrrel Thaysen
Cassian Robbertze
Effo Munguanzo
Programme Details
Mandy Johnston, ArtistLab founder and independent artist
Lucy MacGarry, co-founder, Latitudes Online
Roberta Coci, co-founder, Latitudes Online
Nkgopoleng Moloi, curator, writer and photographer
Ashley Walters, visual artist
Pyda Nyariri, visual artist
Michaela Limberis, curator, founder of Art Meets app
Artist Mentors:
Willie Bester
Ronald Machututa
Bonolo Kavula
Group Show Curator:
Nikita Keogotsitse, Inhouse Curator, Latitudes Online