The recent announcement of Art Basel staging a Paris fair has fuelled speculation around the rise of this European art capital. What will the impact be on the African art market, which has developed in that city?

Gagosian, Jack Shainman Gallery, Meleko Mokgosi, © Art Basel, Courtesy Art Basel
Pre-war Paris has been a source of nostalgia for art lovers. It is the spectre of France's golden art era that compels streams of tourists to Montparnasse to do a turn in the bars – La Rotonde, Le Dôme or La Coupole – that were frequented by the heroes of western art;  Picasso, Braque, Gauguin, Chagall and Kandinsky. The now cancelled filmmaker Woody Allen transferred this fantasy to celluloid in the 2011 film Midnight in Paris. In it Owen Wilson plays the bumbling writer who steps into one of these Montparnasse bars and finds himself magically transported back in time, rubbing shoulders with the art intelligentsia of Paris's pre-war era. He seems to squander this opportunity – asking inane questions about his love life.
The announcement last week that the Art Basel brand, owned by the MCH Group, will launch a fair in Paris in the venue, the Grand Palais, that had been occupied by the FIAC  contemporary art fair, has fuelled further speculation that Paris is due to reclaim its historical status. Indeed it is Paris' pre-war history that attracted Art Basel to this city.

Art Basel in Basel 2021, © Art Basel, Courtesy Art Basel
'With its incomparable history and contemporary dynamism, Paris is uniquely positioned as a pivotal epicenter (stet) of the international cultural scene,' stated Marc Spiegler, global director of Art Basel in a press release. 'We aim to build on Paris's unparalleled standing as a global metropolis to help create a vibrant week that even further amplifies the city's international resonance as a cultural capital.'
Art Basel, are, of course, the largest global art fair franchise with fairs in Basel, Hong Kong and Miami. As their success is attributed to the company's 'timing', this move seems to have further added to speculation that Paris was 'becoming important' again as London's status has been waning due to Brexit. Through the lens of the African art market, certainly, Paris is looming as a vital art capital with two French auction houses establishing dedicated contemporary art sales and the 1-54 Contemporary African Art Fair staging a Paris edition last year. They are planning another one in April of this year. Can an art capital's importance be gleaned through the status of the fairs or amount of them staged in it?
London's Frieze Art Fair, which started in 2003, was the culmination of what some consider to be London's 'Golden Age', which according to Melanie Gerlis in The Art Fair Story: A Rollercoast Ride, was linked to the rise of a new entrepreneurial class and a booming banking industry, which generated new collectors with an appetite for art that reflected their times and identity. Think of the YBA's with their cheeky 'working-class' aesthetic tied into a sort of punk conceptualism.
Rumours that London's status as one of Europe's primary art capitals is diminishing only seems to have coincided with Brexit as it would bring to end the free movement of goods from that country to the rest of Europe. In this way London would no longer operate as a nexus to reach European art collectors or to conversely, acquire art made elsewhere in Europe. This is the perception.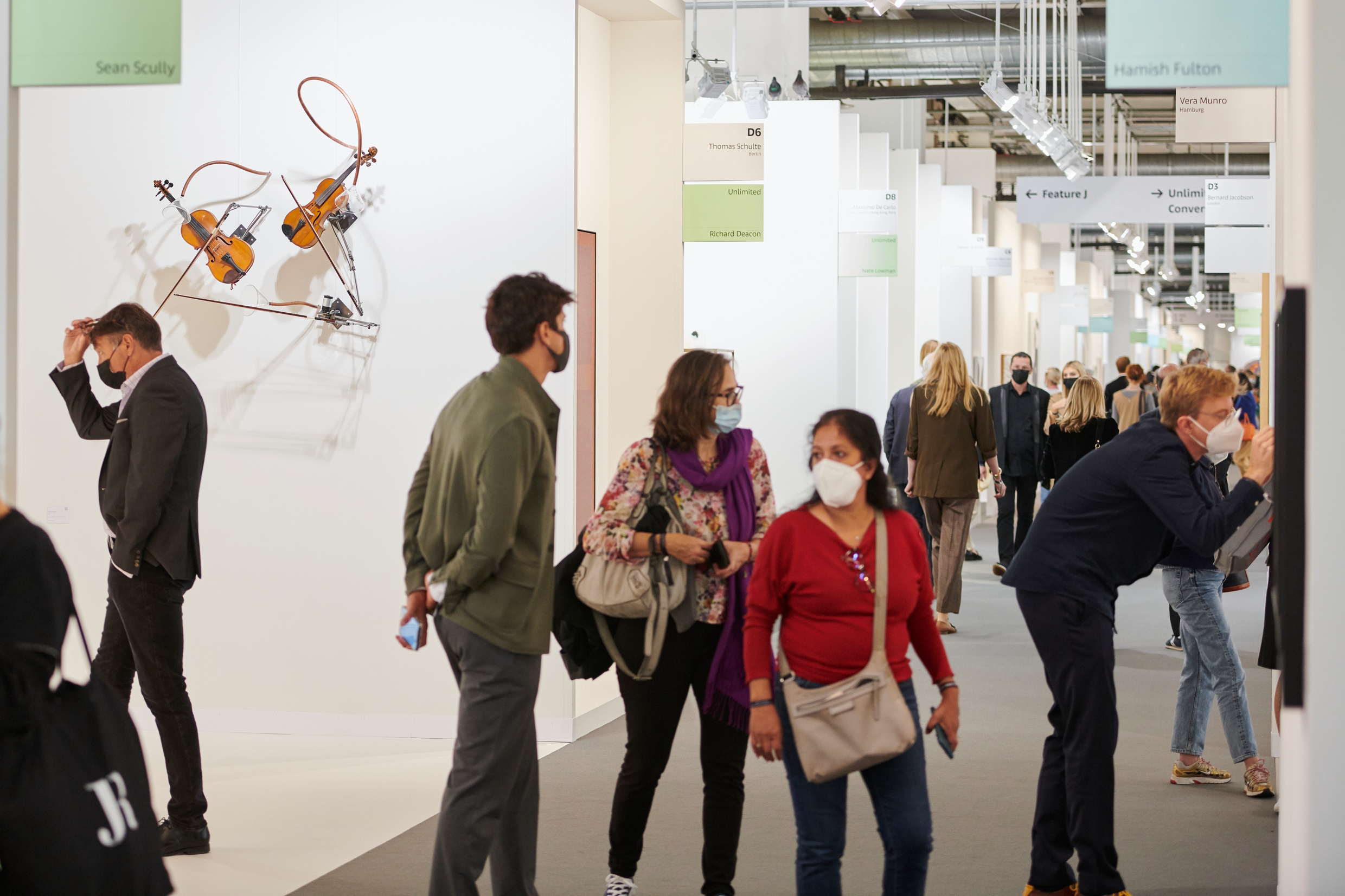 Art Basel in Basel 2021, © Art Basel, Courtesy Art Basel
The UK continues to claim 20% of the art market share with France only securing 6%, according to the UBS Art Market Report 2021. Auction records also suggested that London sales were attracting the more important works, that could or should have been sold in Paris.
"On 23 March 2021, Christie's sold, three key works from the Paris collection of Claude Hersaint (signed Miro, Magritte and Ernst) in London for a total of $31 million," observed Thierry Ehrmann, founder of Artmarket.com.
A similar pattern emerges when you review the kinds of works that come up in dedicated contemporary and modern sales of African art in London in relation to those at the Paris auction houses.
In Corrigall & Co's Modern & Contemporary African Art Auctions 2020/2021 Report, it was found that the turnover of dedicated sales at London-based auction houses (Sotheby's and Bonhams) outstripped those in Paris, conducted by Piasa and ArtCurial. However, in the period January 2020 to June 2021, there were 7 auctions held in London opposed to four in Paris. Similarly, the most valuable modernist works tend to go under the hammer in London and South Africa – mostly all Irma Stern works – than in Paris. However, within the African art market, the French tend to more highly value modernist and contemporary works that are made by artists from their former colonies – such as Morocco. However, one of the most prized modern artists from that country, Mohamed Melehi's work has fetched, on average higher prices at Sotheby's in London, opposed to sales of his work by Artcurial in Paris.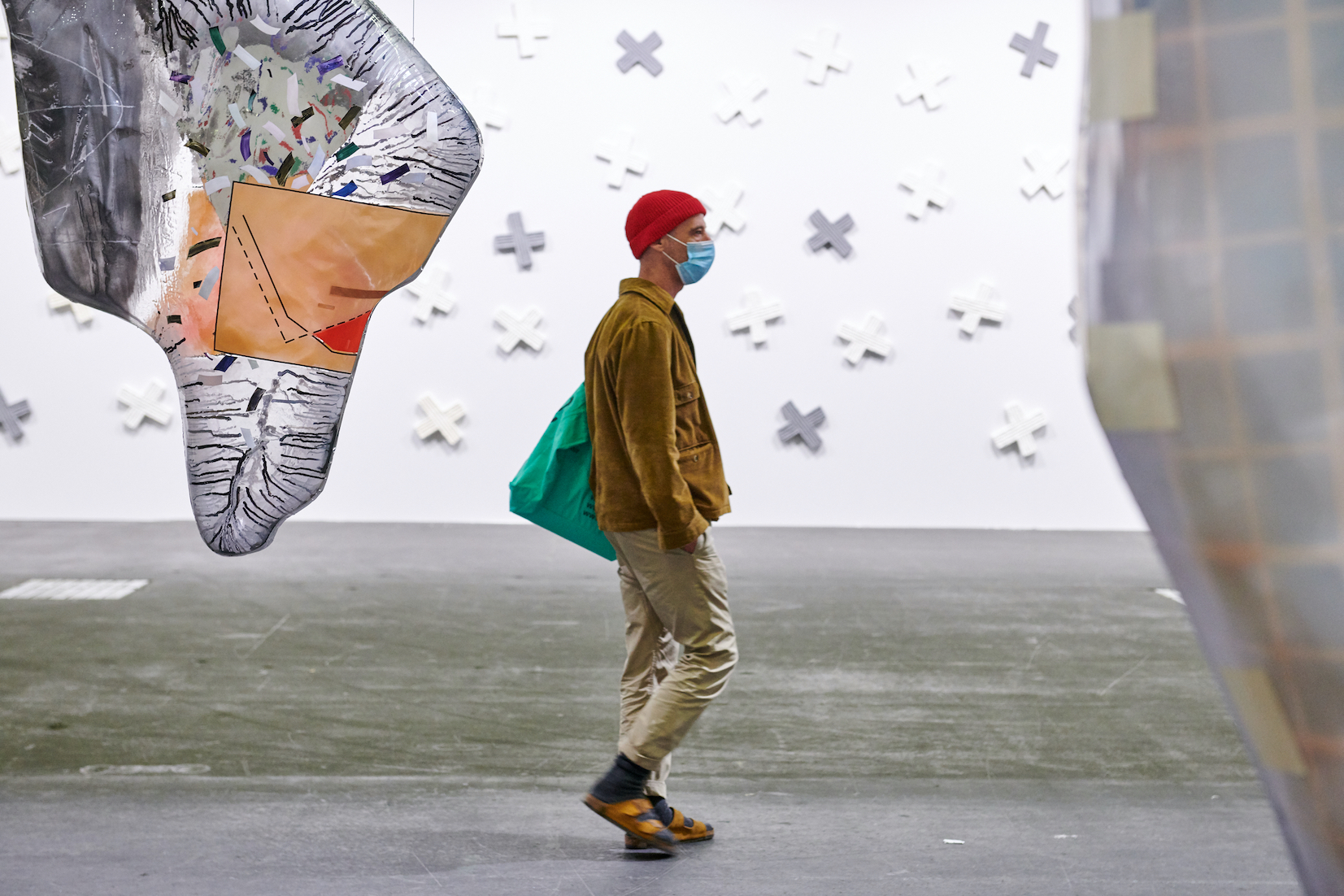 Art Basel in Basel 2021, © Art Basel, Courtesy Art Basel
Perhaps a close look at the number of galleries dedicated to African art in these two European capitals can shed some more light on this rivalry. In this area they are almost neck on neck, with 17 galleries based in London opposed to 15 in Paris.
Paris also now boasts two art fairs dedicated to contemporary African art, AKAA  – Also Known as Africa Art Fair – established a fair in that city in 2016, and there is now also 1-54's Paris edition. The former usually takes place in November, so it will be interesting to see if it will take place in October – to coincide with the Art Basel's Paris edition.
As Frieze London and 1-54 London take place in October in that titular city as well, will collectors, gallerists and art lovers be forced to choose between Paris and London? Only a very few African-based galleries participate in Art Basel and Frieze fairs, which have set high bars in-terms of gatekeeping. Which one will they participate in? Will the London-based auction houses with departments dedicated to African art timed sales in Paris to tie in with the new Basel Paris edition? Bonhams has introduced a Paris sale to coincide with AKAA in 2021.
Ultimately, the strengthening of Paris as a capital for art can only benefit the African art market, as it is already a centre for the sale of works from the continent.
Mary Corrigall is a Cape Town based art advisor, independent research consultant and journalist.