EVENT: FAK'UGESI AFRICAN DIGITAL INNOVATION FESTIVAL
Fakugesi African Digital Innovation Festival #PowerToThePixel
2020 Online Digital Art Curator Commissions
In its seventh year, Fak'ugesi is a celebration of technology and creativity by Africans for Africa. A project of Wits University's Tshimologong Digital Innovation Precinct and Wits School of Arts, this year's festival will take place online between the 20th of October and the 20th of November 2020. Under the theme #PowerToThePixel, the 2020 festival takes place across three major focus areas of: African Digital Art,  Heritage & Technology, and the ever-popular gaming-centred Fak'ugesi Arcade.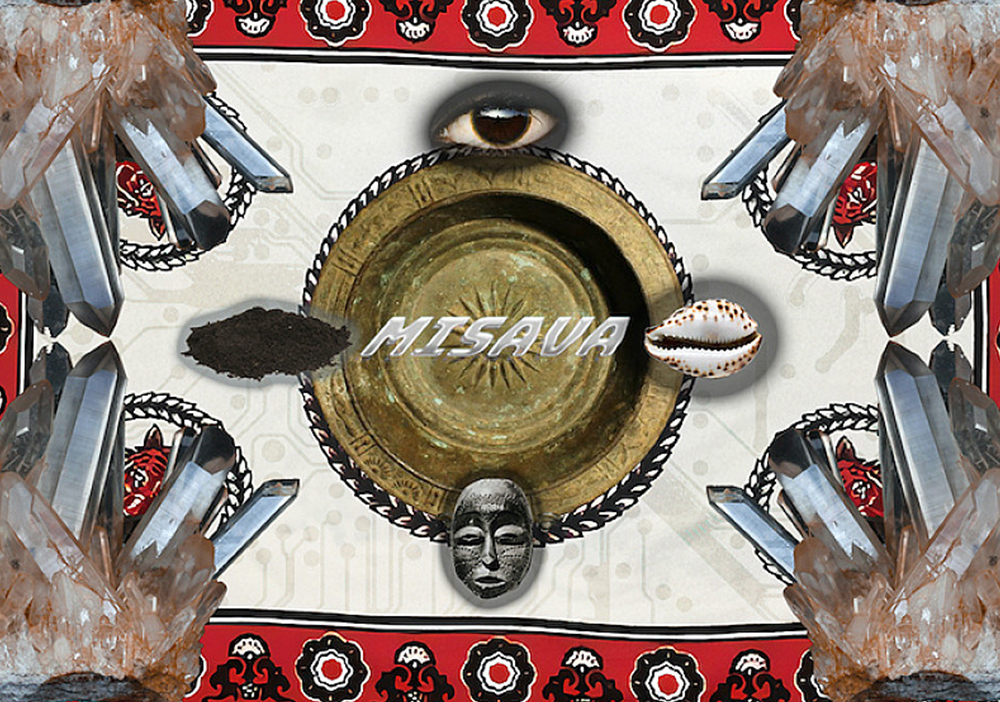 Misava, Exhibition Opening Image, Curator: Nhkensani Mkhari
The virtual programme launches with the opening of eight online digital art exhibitions, which will take place on on Instagram, Facebook and WhatsApp. These and other contributions in the African Digital Art lineup will explore everything in digital culture today, from exhibitions that speak on contemporary African digital art, the lives of South African teenagers in matric living through a global pandemic, to the premiere screenings of short animations from the Tshimologong Development Animation Studio's Young Director Program.
The exhibitions include five exhibition commissions by five new African digital art curators and are the outcome of an Africa-wide curator bootcamp led by Fak'ugesi in June and July this year. Latitudes is proud to have been on the judging panel to select these five works: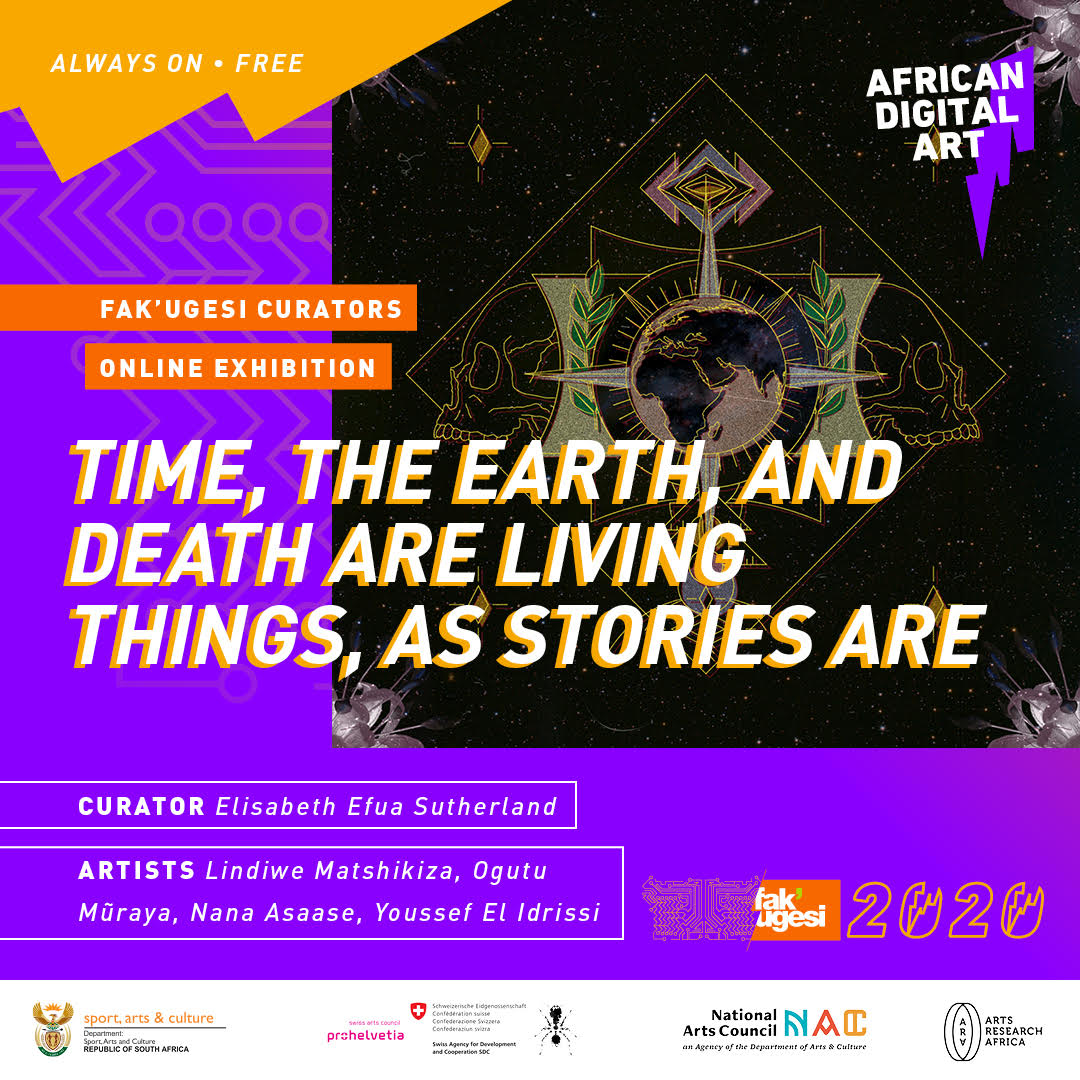 Time, the Earth, and Death are Living Things, as Stories are by Ghanian curator Elisabeth Efua Sutherland. A co-created digital storytelling exhibition which maps the North, South, East & West of the continent into a rich, interactive platform that explores a collective understanding of what it means to be African in the digital age.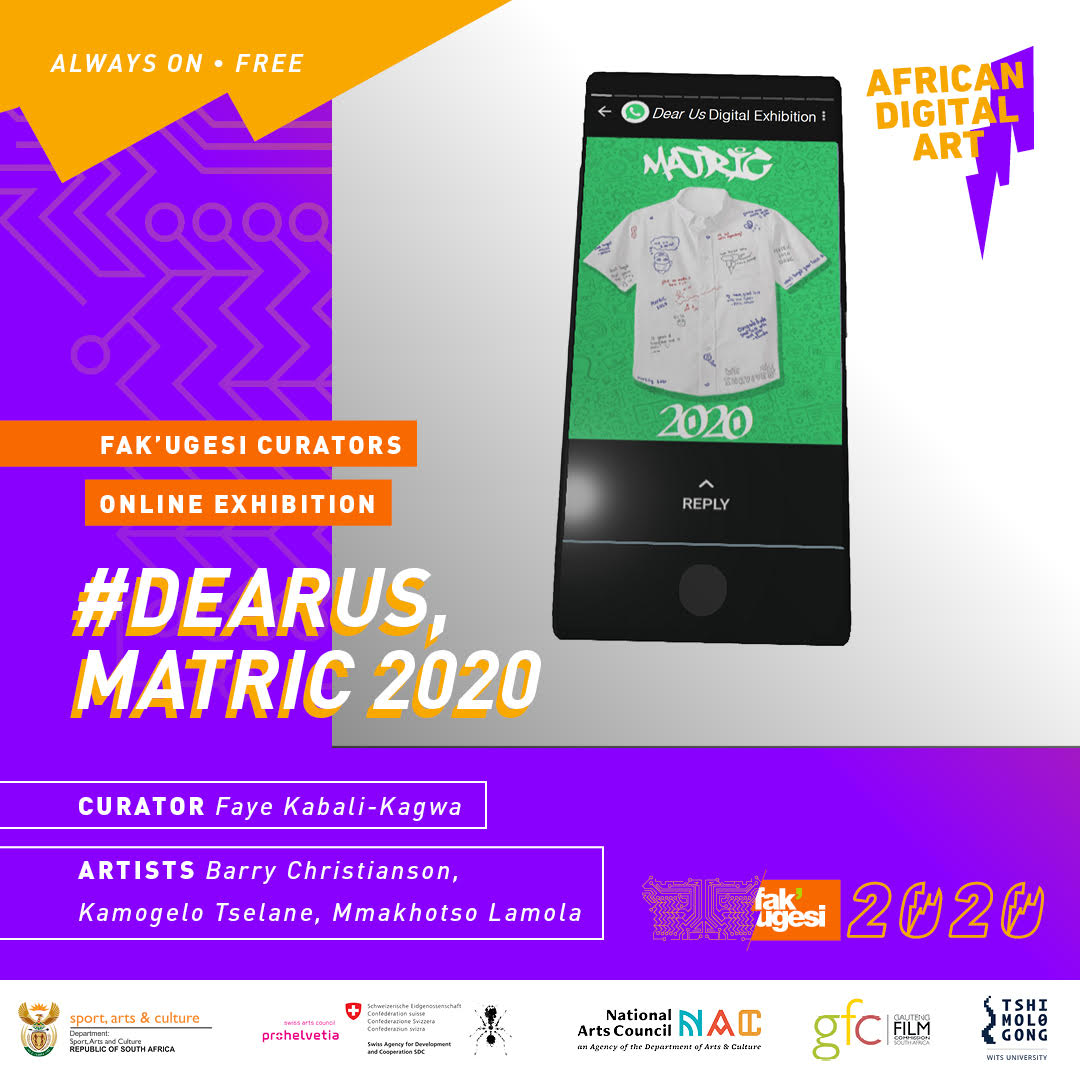 #DearUs, Matric 2020 by Faye Kabali-Kagwa, a South African/Uganda curator. A WhatsApp driven exhibition that speaks to the lives of six South African teenagers living through a global pandemic at what should be the pinnacle of their schooling career.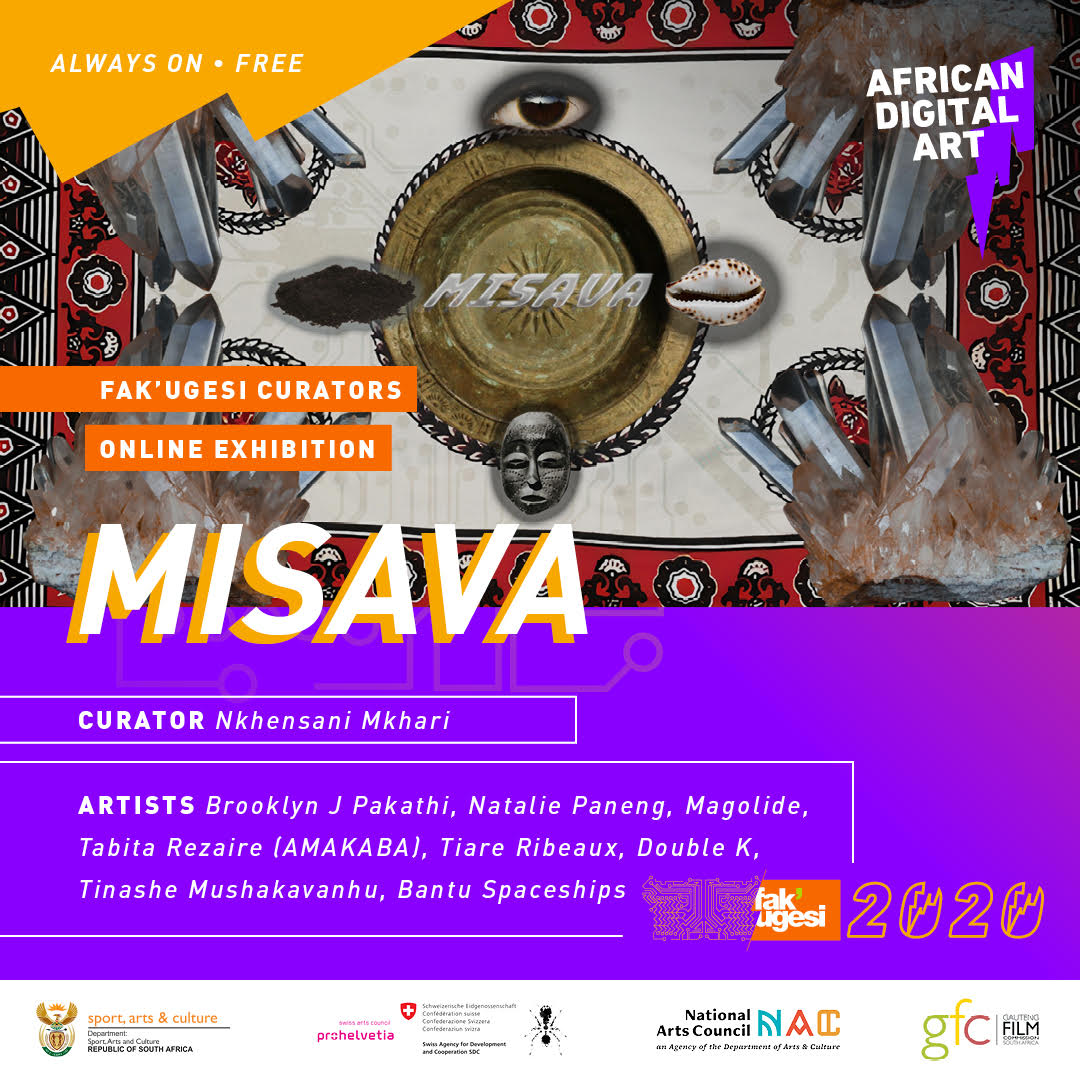 Misava by South African curator and artist Nkhensani Mkhari. An online exhibition that seeks to refigure the digital as a site for radical healing and the manifestation of new metaphors of consciousness.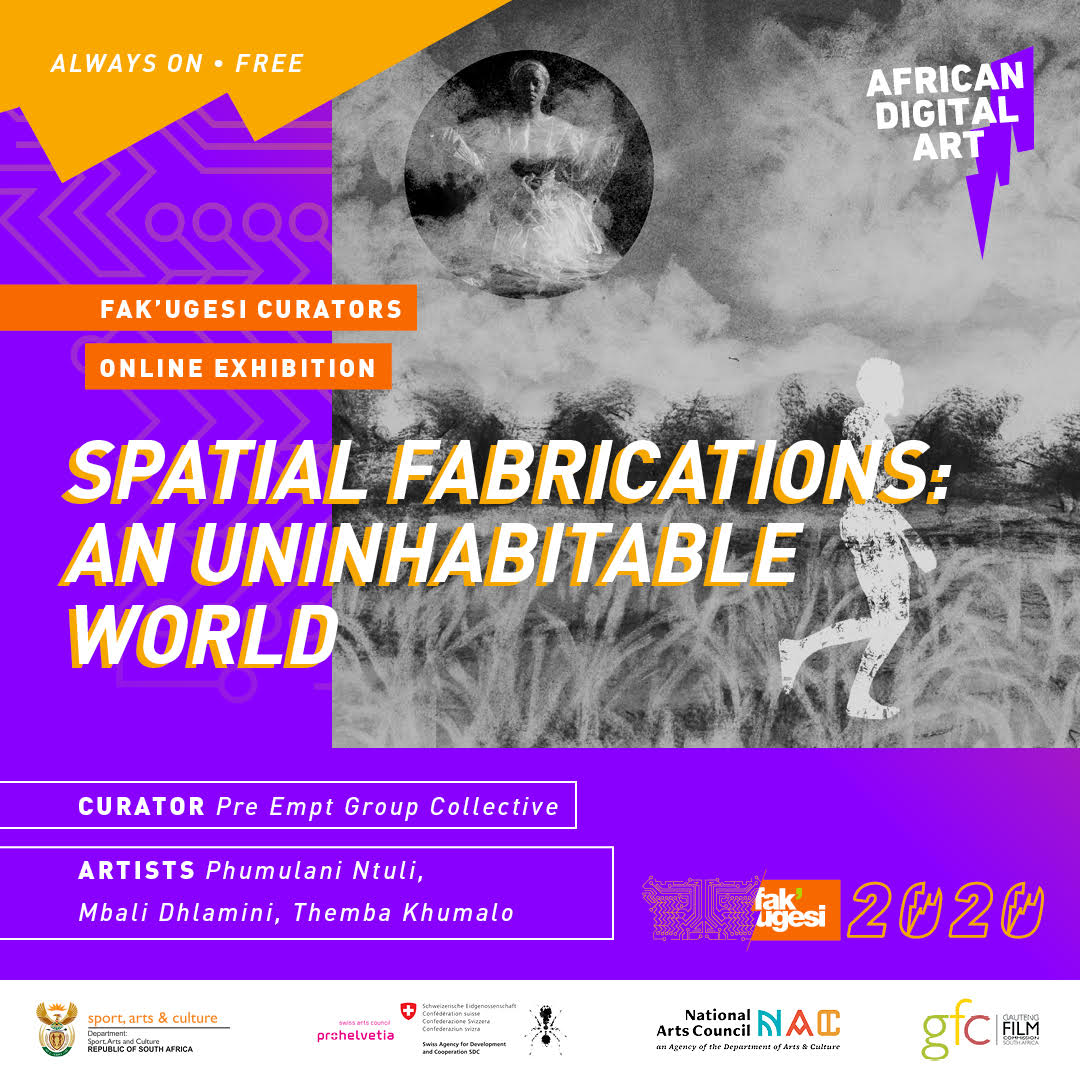 Spatial Fabrications: An Uninhabitable World by Soweto based PreEmpt Group Collective, is a nonlinear Web VR orbiting around three animated films within a 360-degree environment. These views strive to warp the clinical and pristine by engaging the computer screen, its politics and representations through various decolonial interventions.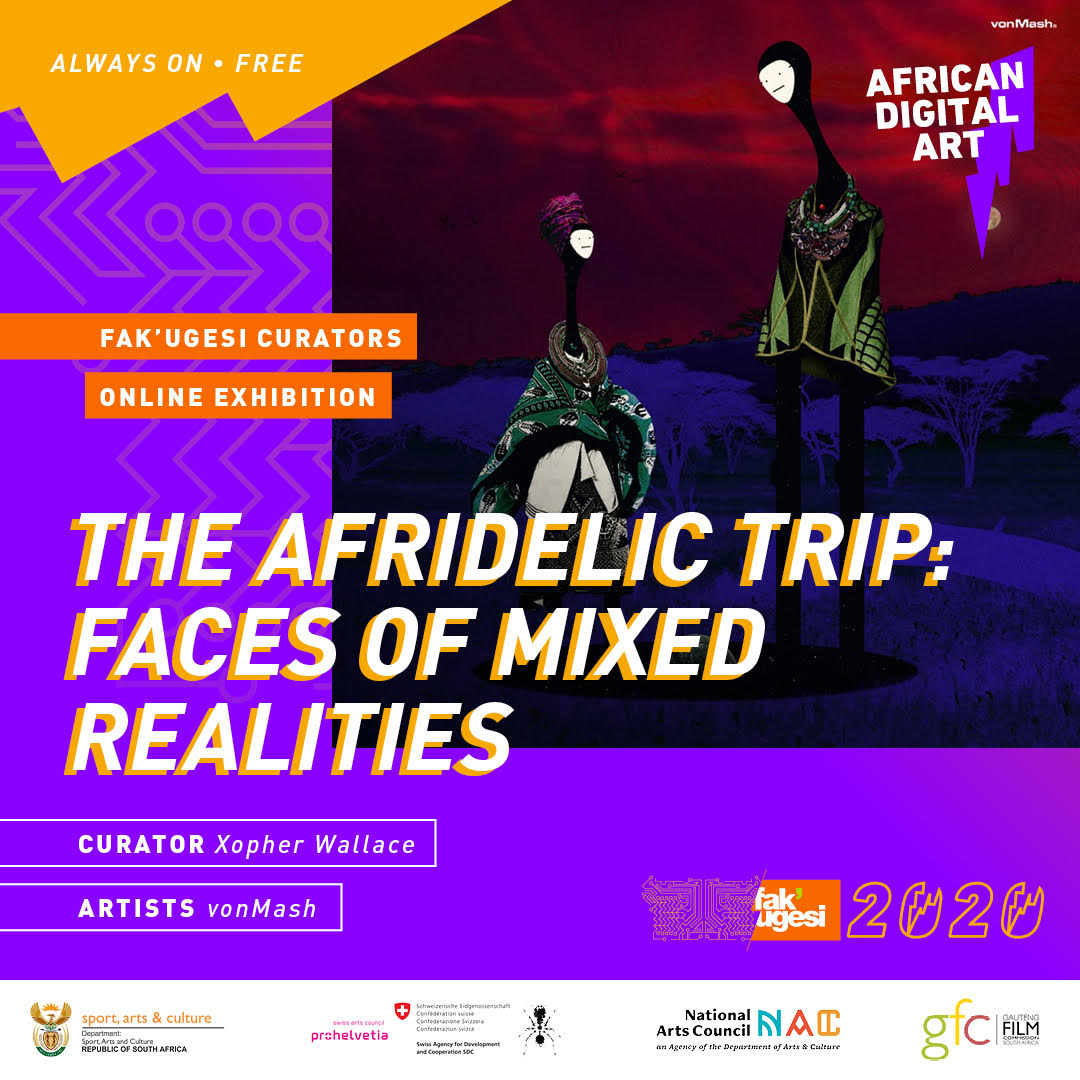 The AFRIDELIC trip: Faces of mixed realities' is curated by Fak'ugesi Festival's feature face-filter artist, Durban-based Xopher Wallace, who presents themes influenced by African mysticism, using augmented reality as a realm of interaction between humanity and the spiritual or cosmic realms.
All exhibitions open on the 20th of October at www.fakugesi.co.za.  Pre-register for the Fak'ugesi for free on Quicket.