Art Tourism and the Bilbao Effect: Can an Architectural Wonder Kick-start Art Tourism?

-----------------------------------------------
Johannesburg Contemporary Art Foundation (JCAF), photo: Graham De Lacy

Research into the popularity of the Guggenheim Museum Bilbao found that it might take more than architectural wonder to bring foot traffic to a museum. Yet Africa could do with a new architectural gem to convince governments to invest in contemporary art museums.
One of the persistent art world legends has been dubbed the 'Bilbao effect'. So named after the Guggenheim Museum Bilbao (GMB), which was thought to have regenerated the titular Spanish city. Its establishment has enticed streams of tourists who boosted its flagging economy in the wake of the collapse of heavy industries. Call it the regeneration of a post-industrial city via the lure of art. Does it work?  
In the African context, where there is a dearth of contemporary art museums and the state rarely invests in them, seemingly unaware of the impact they can have on a city – the Bilbao effect is worth revisiting. It may have particular resonance for the Edo Museum of West African Art planned for Benin City in Nigeria, which is being designed by Africa's starchitect, David Adjaye. Did Thomas Heatherwicks' Zeitz Museum of Contemporary African Art (MOCAA) in Cape Town harness the elusive Bilbao effect? 
When the GMB opened in 1997 the visitor numbers and income exceeded expectations – initially, their business plan had relied on 400 000 tourists a year, which would offset the city's investment of $100 million in a short time frame. This magnificent art institution, a floaty curved silver-like mirage designed by Frank Gehry, attracted over a million visitors in its first year. This upward trajectory continued, allowing the city to pay off their investment in 5 years and adding $33,5 million per year to the city coffers, according to Spanish architect and former Mayor of Bilbao, Ibon Areso. 
Not surprisingly, this led to a slew of visits to the GMB by city managers attached to many of Europe's other so-called 'second-rate' cities, keen to explore the possibility of applying the Bilbao effect in their own locales. This inspired a boom in museum show-pieces in destinations that included Sheffield, Santiago and Milwaukee, according to the Australian academic Adrian Franklin. Given few of these new museums were successful, Franklin decided to embed himself in the tourism scene in Bilbao and chase this seemingly elusive 'Bilbao effect'. 



Norval Foundation, Cape Town, photo: Wieland Gleich

Aside from undertaking thorough research into the history of this Spanish city with a focus on the flows of visitors over time, he also stayed in various hotels and frequented many bars in Bilbao, accosting tourists, discussing their motivations and travel plans – for surely after they have done a turn inside GMB they won't be immediately returning to their native countries? 
Indeed, they weren't, nor was Bilbao the cultural desert that everyone had initially surmised before Gehry installed his metallic mirage. Franklin made many interesting discoveries. The one that stands out is the fact that the museum is situated in a region where there is an unusually high concentration of Michelin star restaurants, so not only is Bilboa a stop on the Camino Trail, but it's also in the environs of a gourmet tour that attracts an elite traveller who would not be impervious to the Guggenheim brand power.  
As such, while Gehry's architectural wonder is indeed a major reason for people to visit that Spanish town, its popularity rests also in being able to channel existing flows of visitors, according to Franklin.  
In the African context, where governments and private individuals are beginning to install museums, it is worth paying attention to Franklin's findings, but also his methodology. Not so much grazing the local food while quizzing tourists – though all researchers will gladly sign up for this – but tracking existing flows of visitors around and near potential sites.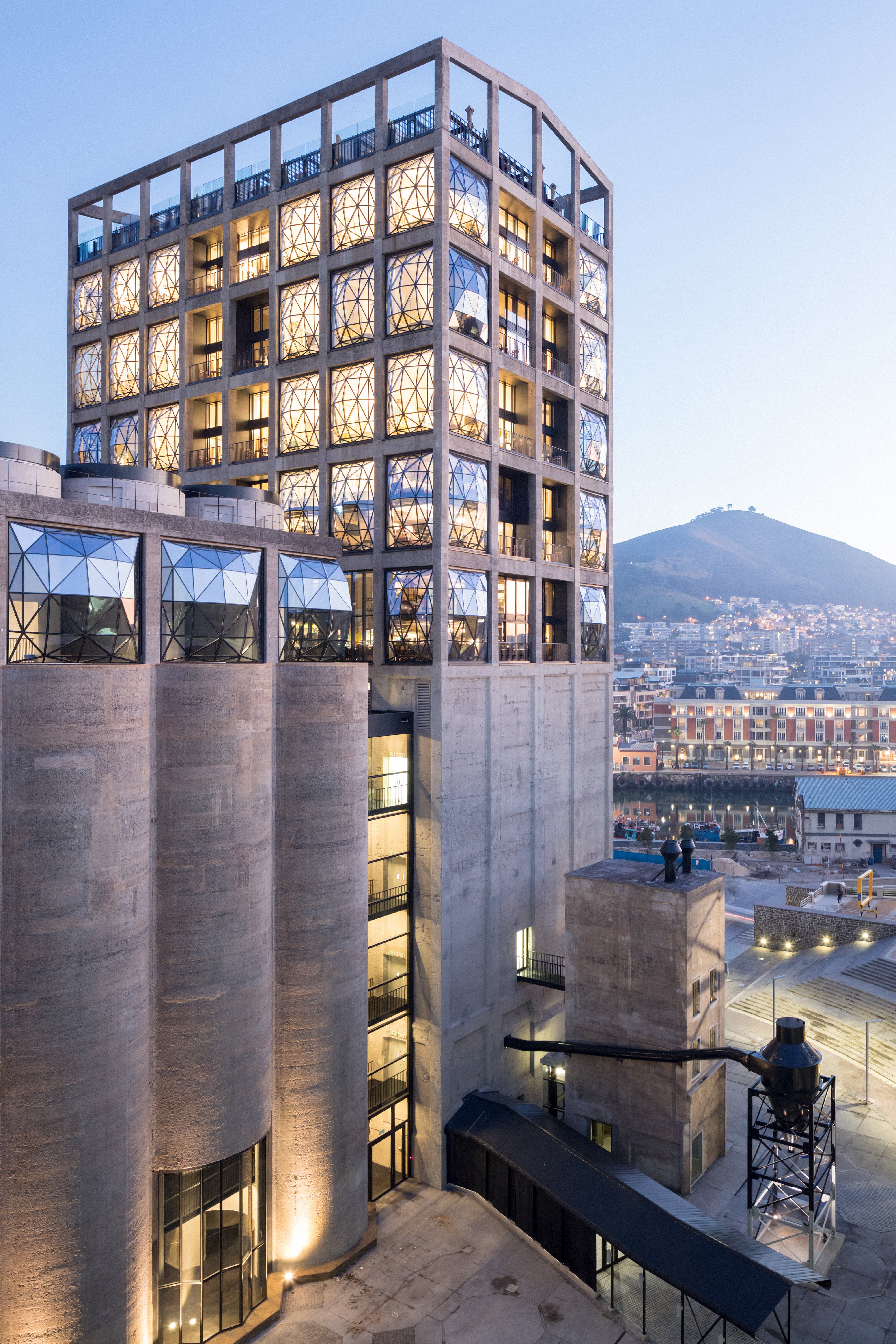 Zeitz MOCAA, Exterior at dusk, Heatherwick Studio, photo: Iwan Baan 

There are many pieces to the Bilbao puzzle – two of which can't be underestimated, the Guggenheim 'brand' but also the role of architecture in tourism and the promotion of art, which often appears to be overlooked in the African context. 
In South Africa, there has been a steady stream of private museums built in close succession from the Zeitz MOCAA, The Norval Foundation, the Johannesburg Contemporary Art Foundation and The Javett Art Centre. While all the buildings boast some interesting architectural characteristics and approaches, perhaps the only one that stands out is the Zeitz MOCAA, though its main features are in the 'inside', not the exterior as per a typical museum. Heatherwick claimed it was the relatively small budget that drove this approach. Located in an existing tourist hub near upmarket hotels and a shopping centre, there should be queues to enter the Zeitz MOCAA. Perhaps it is an overreliance on European or American tourists to Cape Town, rather than African travellers that have inhibited the 'Bilbao effect' here? Is the programming not Pan African enough? Certainly, there is enough gourmet grub to be had in its environs, given this link between gourmet and art pilgrimages. 
That said you rarely encounter South Africans who have made a beeline to Marrakech to visit the Museum of African Contemporary Art Al Maaden (MACAAL) in Marrakech or The Yemisi Shyllon Museum of Art in Lekki, Nigeria, or The National Museum of the Democratic Republic of the Congo, the Institute Museum of Ghana or the Savannah Centre for Contemporary Art. Art specialists may be interested in these new institutions that have cropped up across the continent, but they too would need other attractions to motivate a trip. It may be too expensive to travel to and around Africa for the Bilbao effect to take root.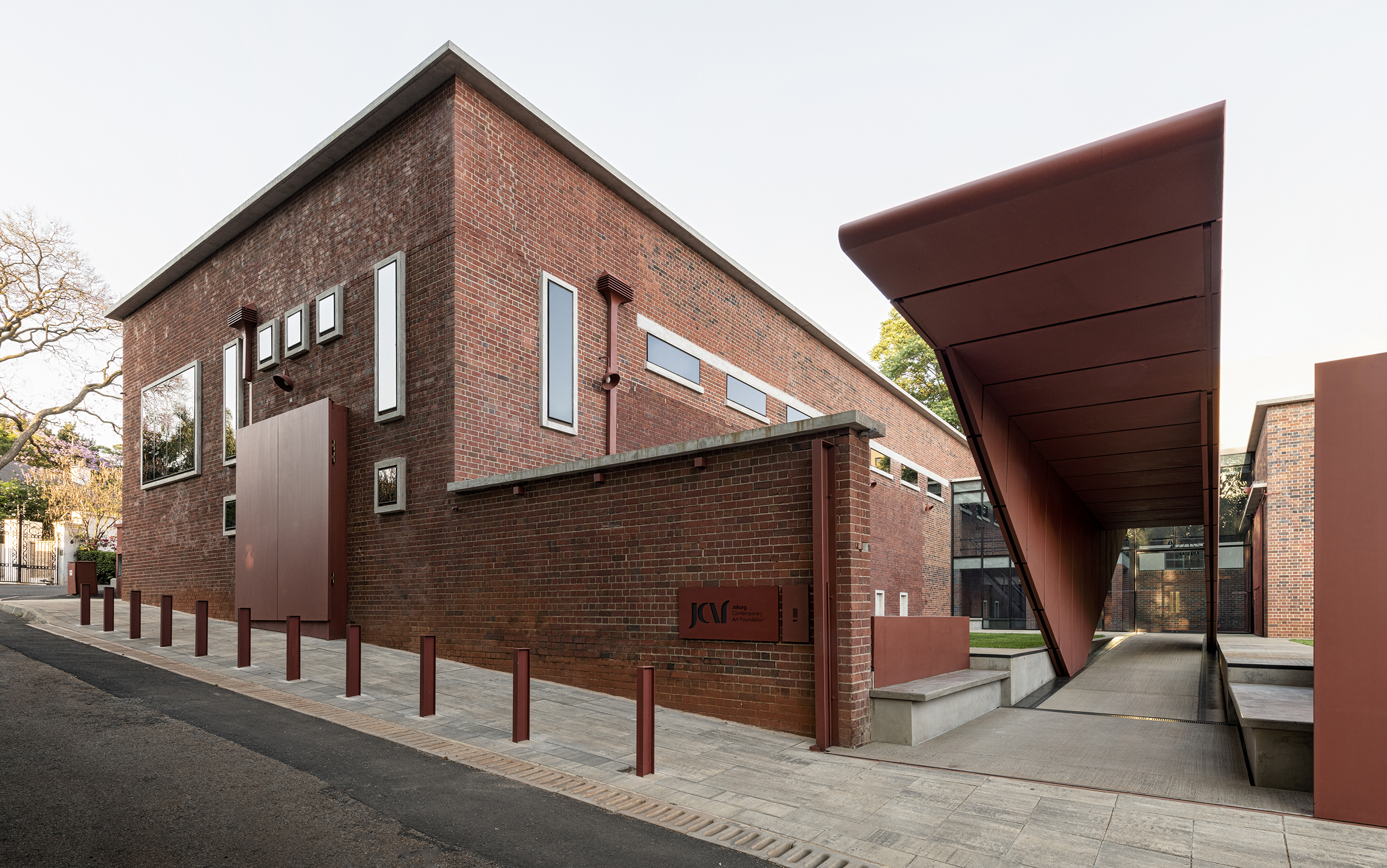 Johannesburg Contemporary Art Foundation (JCAF), photo: Graham De Lacy

Do African architects need to be braver, or do the commissioning clients need to trust them more – apparently Gehry had complete freedom with his design for GMB? Indeed a few of the other museums he designed since the GMB have not generated the same amount of attention.  
Whether the 'Bilbao effect' could play out in an African context might be debatable, given historical patterns and cultural differences. Certainly, as these museums and private art foundations start to crop up, the founders and governments in those countries can't simply operate from a 'build-it-and-they-will-come-approach', even if there is a dire need for non-commercial art spaces on the continent. The Bilbao effect might obscure this reality. 
Undoubtedly, it does establish that art adds to the ideal tourist mix in terms of desirable activities, and as such, building museums shouldn't be left to private benefactors or commercial operators, as it has largely been done in South Africa and other parts of the continent. The Guggenheim Museum Bilbao might have harnessed existing interests and foot traffic, but even Franklin isn't able to deny that it shifted perceptions of that Spanish city and notions about the power of art and architecture.
Corrigall is a Cape Town based art journalist, advisor and researcher