A new generation emerges from Cape Town's 'lockdown'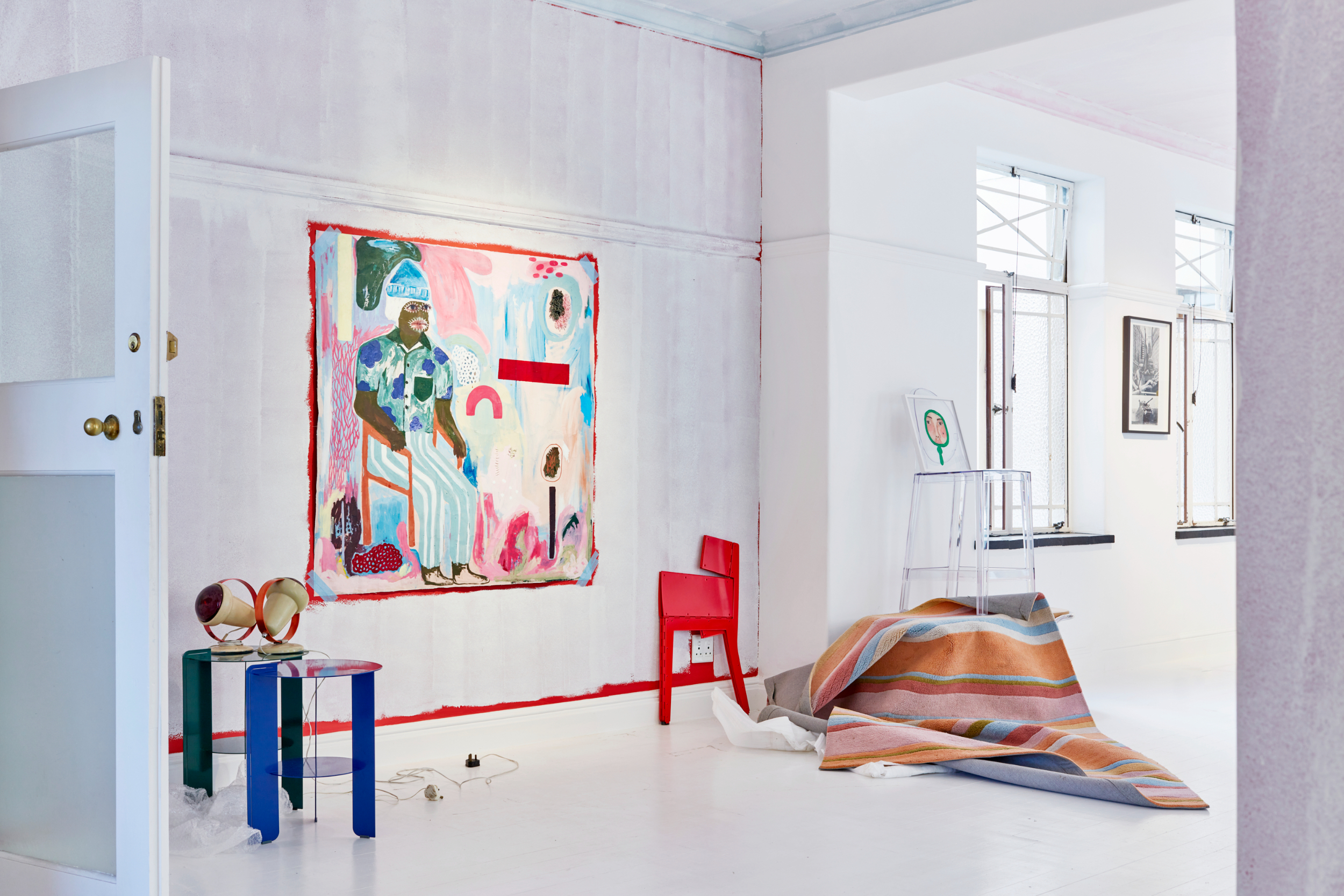 Image credit: THEFOURTH, got JUNK? exhibition, September 2021

It has been two years since Cape Town's last bumper art season. Mary Corrigall takes a look at the impact of the absence of foreign visitors on Africa's major art capital.  
People have been known to invent reasons to visit Cape Town. Even the most arbitrary conference holds some allure if it happens to be staged at this southernmost tip of Africa. The Clifton beaches, the mountainous vistas that beckon from even the grimiest of locations, the high concentration of chichi restaurants and, an endless array of vineyards (read wine-tastings) to explore beyond the city limits, have made this part of South Africa, and Africa, a major tourist destination. Throw in an art fair, mix in some private art museum shows, add a dash of exclusive VIP cocktail events, stir in a few art auctions, season the concoction with a depreciating local currency and, voilà you have what has fast become Africa's hottest art capital. 
In the 2018 South Africa Art Market: Patterns & Pricing study, it was clearly established that Cape Town was indeed the major art capital on the African continent, beating Joburg, Marrakesh and Lagos – the other contenders. Joburg might be the economic centre of the country and boast the highest number of art fairs and galleries, but Cape Town has a higher concentration of second and third-tier galleries and an art fair that draws international dealers. This is largely tied to the constant stream of foreign visitors to the city. Many galleries based in Cape Town have claimed that the largest percentage of sales have been to foreign collectors. As such, the winter season – which brings a slightly unpleasant combo of wind and rain - has proven to be a barren one for many galleries – even smaller ones that you would expect could attract local collectors. 
For this reason, the Covid-19 pandemic, which proved a barrier for foreign visitors - made Cape Town art dealers very jittery. 
"There aren't enough local art collectors to sustain galleries here," remarked Baylon Sandri, director of SMAC Gallery, towards the end of 2020. 
Indeed, a number of galleries closed – Smith, Gallery MOMO's Cape Town branch and German-based ARTCO's Cape Town space. However, the closure of these galleries wasn't only related to the impact of the pandemic. For example; the latter had hoped to exploit the foot traffic to the Goodman, which relocated to De Waterkant.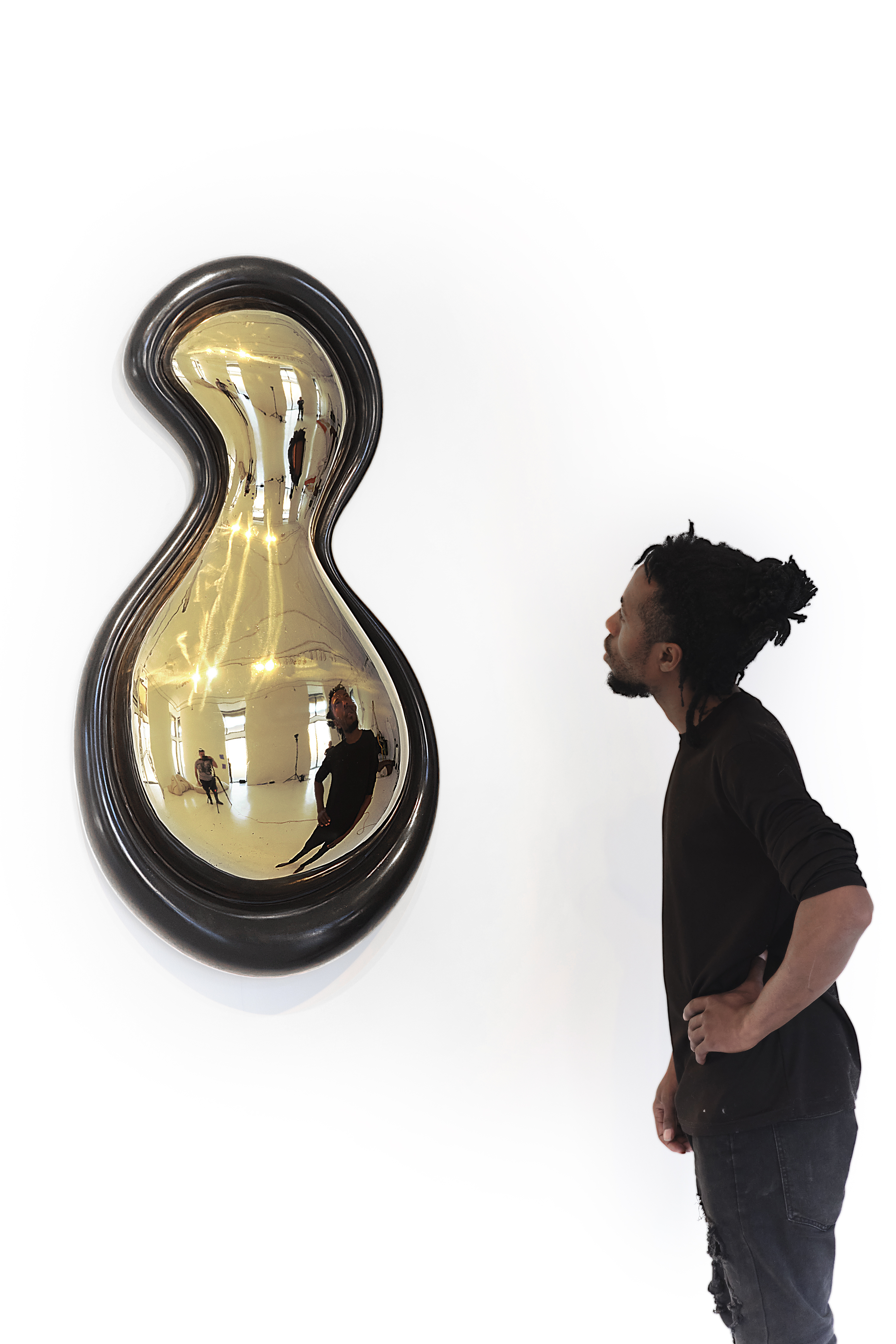 Rich Mnisi, To Reflect, Southern Guild, image by Christof van der Walt 
Given the reliance on foreign visitors to keep the art market in Cape Town ticking over, what has become of it in the last two years since the Investec Cape Town Art Fair staged a live event? 
Art-making as an activity tends to be carried out in isolation (unless you are a William Kentridge with a large team supporting your production, or a textile-based artist that relies on crafters. As such, the artists in this city had a concentrated time over the last two years to focus without any distractions on their practice.
"I was happy to have time at home. I had been wanting to limit my international travel anyway, not only because of the environmental crisis but also because I was needing to work on a project that required an intimate integration of my film work and my painting process," observed Penny Siopis, who transformed her small Cape Town apartment into a studio. With no travel getting in the way, this period proved more productive than she had anticipated.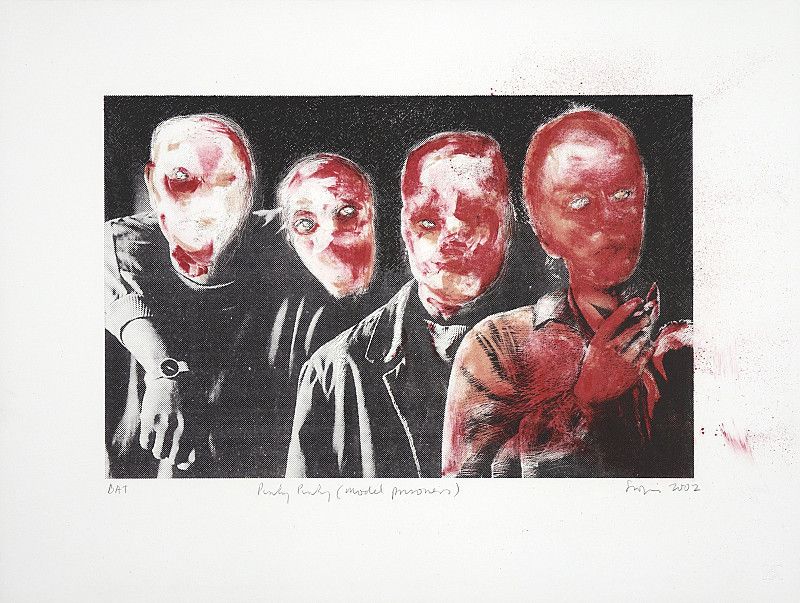 Penny Siopis, Pinky Pinky (Model Prisoners), 2002


A string of strong solo exhibitions in 2021 across the galleries in Cape Town produced by Chris Soal, Bonolo Kavula, Aviwe Plaatjie, Brett Charles Seiler, Shakil Solanki, Lyndi Sales, Luyanda Zindela, Andile Dyalvane, Kresiah Mukwazhi, Callan Grecia and Rich Mnisi, substantiated not only that artists had been prolific during the pandemic, but as this list suggests, that a largely new generation of artists also drawn from different disciplines took centre stage. This was the result of a marked shift in the gallery programming, which tended towards staging shows by younger or less proven artists. These shows were apparently cheaper to stage and with little foreign foot-traffic gallerists could keep the prices of art lower, take more risks and work at digging into appealing to locals. 
A focus on emerging talent was mirrored in the kind of growth experienced in the art ecosystem with new spaces opening up to accommodate them. The Fourth, Spaceby (a recent extension of The Fourth), and Jaffer Modern gallery opened alongside some new online galleries such as Plot and Escape 3 .  
Even Zeitz Museum of Contemporary African Art (MOCAA) got in on the act of promoting emerging talent rather than the usual consecrated artists, with an unprecedented show titled Home is Where the Art is, featuring art made by pretty much anyone who fancied themselves as artists in the city. They may have taken the sentiment too far, however, this rambling show was by locals for locals and broke with the Zeitz MOCAA's focus on foreign tourists. 
Adding to this 'grass-roots' turn was the opening of Church on the titular street in the city tucked into a burgeoning art node that includes the AVA, Nel, Eclectica and Worldart galleries. This new project space might have opened with a show by a well-known figure, Thania Petersen, but they have quickly lived up to their risk-taking ethos since, with a string of unconventional installations and performances by emerging talent such as Brian Montshiwa, who covered the interior walls with pink-lipstick kisses during a five-day durational performance. 

Church's gold facade at 58 Church Street, image courtesy: Church

The notion of a non-commercial space for artists to take risks seemed to please Berni Searle, a veteran artist who has been a focus of a solo exhibition at Frieze London. Her enthusiasm is shaped by her role as an art lecturer at the University of Cape Town. Speaking at the opening of Church she observed that one of the positive outcomes from Covid 19 was the increase in "alternative and emerging spaces that are not driven by commercial ends or controlled by monopolies in the art world. There is so much emphasis placed on polished works. Our students are so influenced by the art world and feel the need to produce work that fits into the neat gallery system, it is important that we have a space to play, we need to survive but it shouldn't be at the expense of our growth."  
You could surmise that the pandemic allowed some players in Cape Town's art world to reconnect with the source of art – experimentation and driving new forms of expression – rather than simply servicing the tastes of foreign collectors. Even first-tier galleries such as Stevenson seemed to get back in touch with their roots with two group shows, including works by artists that weren't all in their stable. 
The Norval Foundation's new gallery outpost at the Boschendal wine farm followed this trend, featuring a solo exhibit by a young artist working in ceramics, Githan Coopoo, shown alongside art superstar Zanele Muholi. This focus on emerging talent in Cape Town perhaps culminated in The 40 Under 40 exhibition organised by Whatiftheworld Gallery and staged at the Twee Jonge Gezellen Wine Estate outside Tulbagh towards the end of 2021. This rambling show, featuring all manner of works – from ceramic, installation to sound - featured most of the new rising stars that have emerged during this pandemic, alongside some new names and interesting works that previously would never have got a look in, in a group show by this gallery in the city.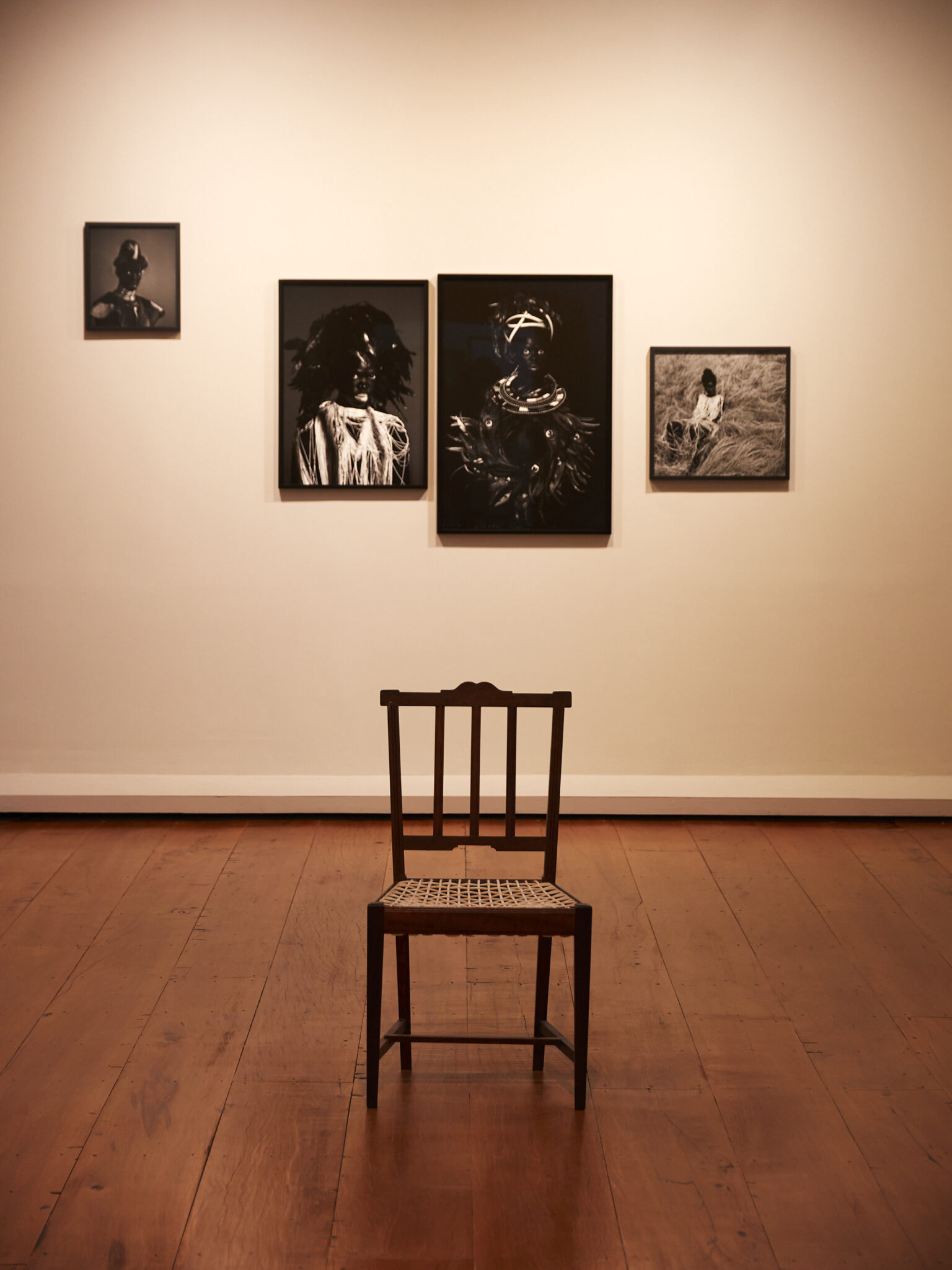 Zanele Muholi featured in the new gallery space at Boschendal Manor House, image courtesy: Boschendal Norval Art Gallery
Of course, this week in Cape Town the tried-and-tested art stars are out on parade again as the Investec Cape Town Art Fair gives everyone a good excuse to fly in for an art feast. However, even this fair has modified its position – allowing more smaller local and new galleries to participate in it that would not have made the cut in the past. 
Mary Corrigall is an art advisor, journalist and independent researcher