Collector Mark Ramirez On Art That Gives Him A Physical Reaction
"In part, Latitudes is responsible for my art compulsion." 
Souad Abdel Rassoul, Venus Rebirths, 2021. R 295,000.00 ex. VAT. Presented by Eclectica Contemporary. ENQUIRE. 
In the midst of the pandemic, deep into 2020, Mark Ramirez began collecting art. "The art I collect inspires me and provides me with comfort in these uncertain times," he says. Originally from Belize in Central America, Mark now lives in the high desert of New Mexico in the States. It's here that he's worked as an educator in the public school system for the past decade, and studies toward a Master's degree in organisational development with the goal of driving change within school administration.
Mark has always been fascinated with art and the lives of artists. His growing collection includes work by emerging contemporary African artists (a few he's bought from Latitudes) Cinthia Sifa Mulanga, Jozua Gerard, Tamara Osso, Callan Grecia, Matty Monethi, and Phumulani Ntuli. "The works I collect are diverse like my experiences and my gustos (likes)," he says.
Collecting art has inspired his creative side, and amidst the work of artists he's inspired by, are his own canvases and paintings. "I find creating art liberating and exciting."
We took the opportunity to ask about his collection and how he knows when a piece is the one.
What was the first piece of art you ever bought? 
The first piece I ever bought was a large figurative painting of a skull from a young local Native American artist Jessie Littlebird. I followed the artist on Instagram and immediately was attracted to his almost brutalist figures painted in thick rich vibrant hues. His figures seem to be suspended in action. The artist posted the artwork for sale on IG and I reached out and inquired about piece. After contemplating it for a few days (and finding the perfect wall for the piece) I reached out to him and confirmed my interest. It was larger than I pictured and I was almost not able to fit it into my car. That was the beginning.
How does collecting art enrich your life? 
The answer to this question has many layers and I hope I can articulate it well. All art is beautiful to me. There are certain pieces that speak louder than others to me. There has been artwork that causes a physical reaction in me, a feeling that starts in my stomach and then causes my heart to race. Then a yearning to have the work near me, to care for it, to appreciate it, and to learn from it. Oftentimes when I acquire work I have no idea where it will hang, I just know that I need it near me. Every time I walk past an artwork I find something new to love about it, be it colour, texture, shape, or light.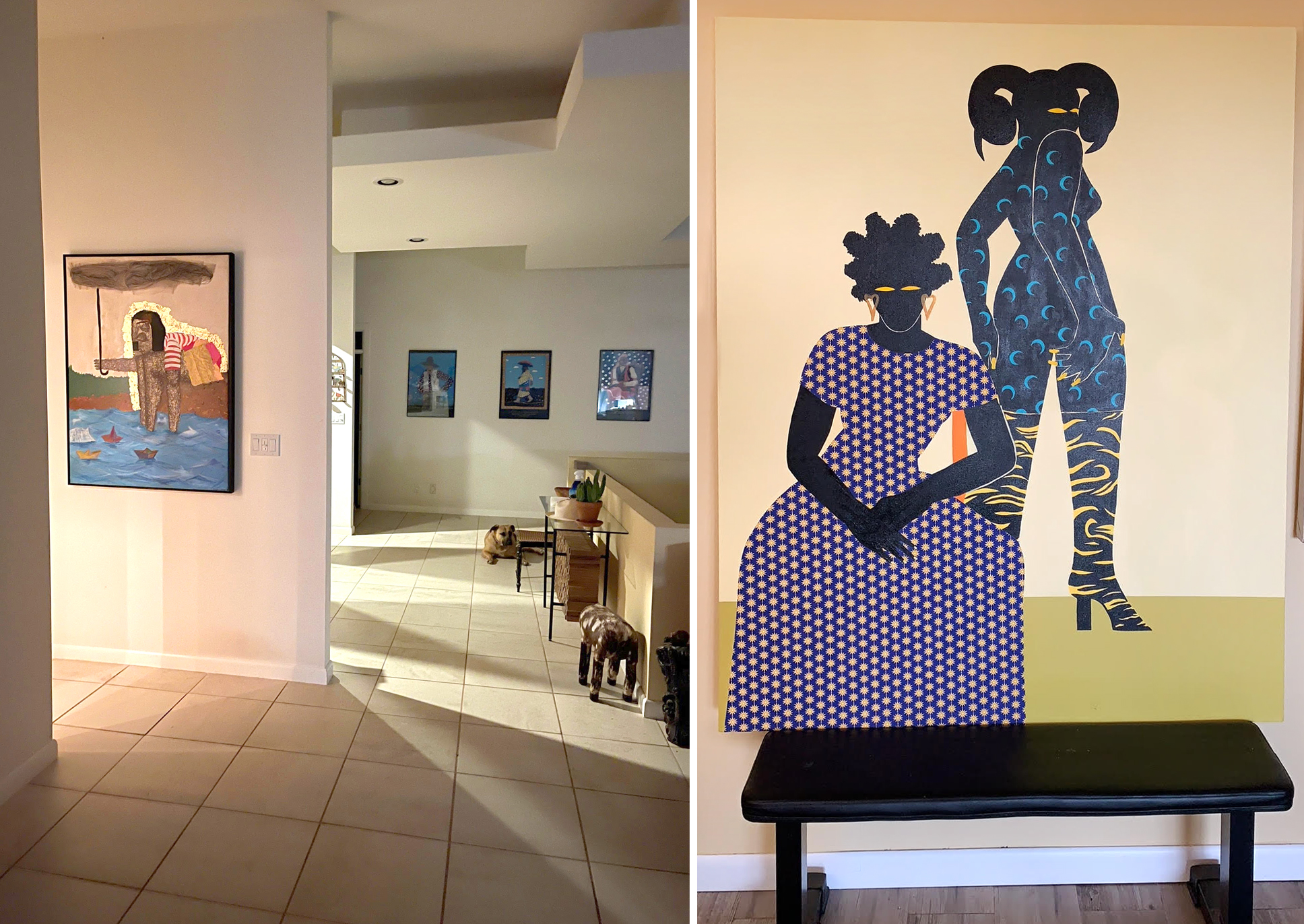 Ayanfe Olarinde and Jamilla Okubo in the collector's home.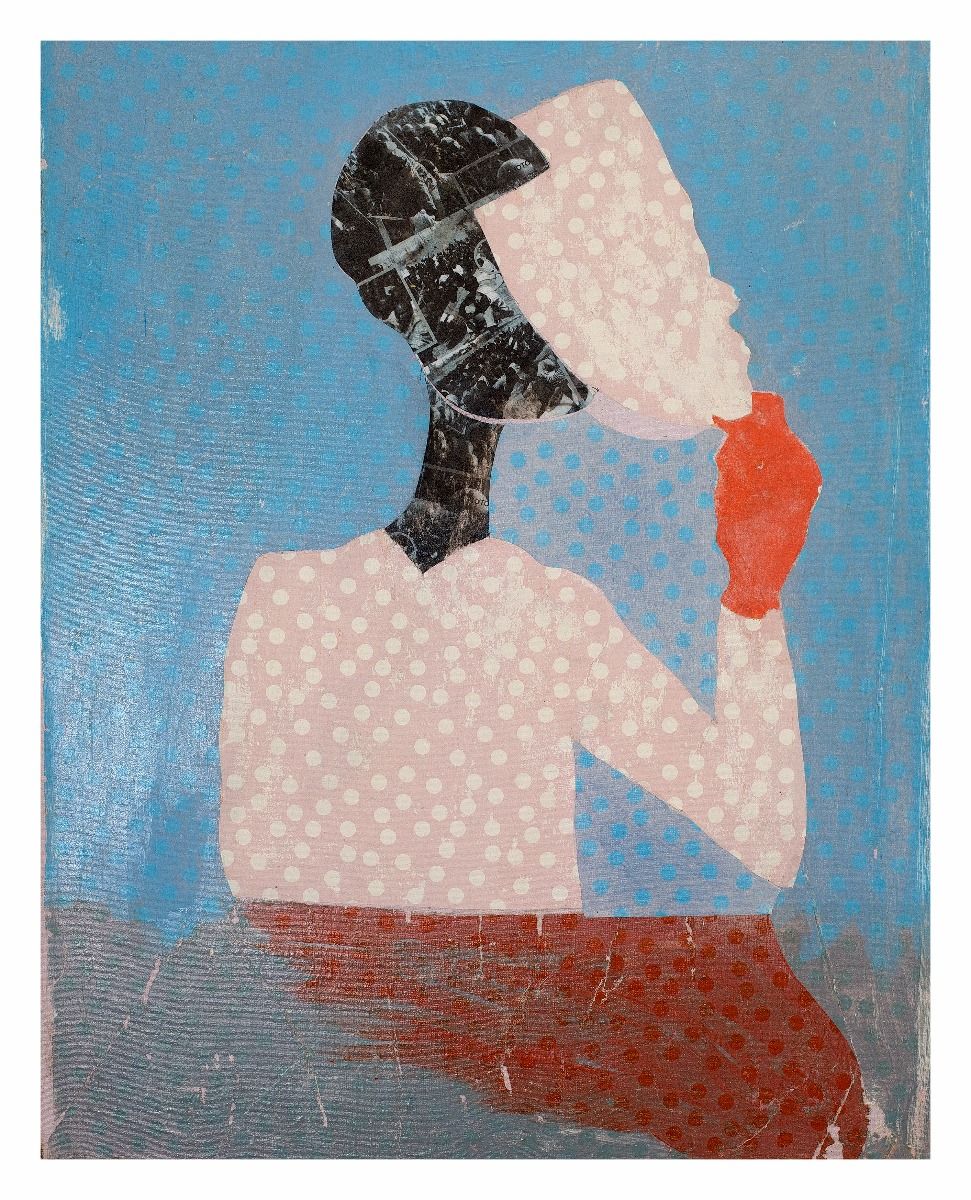 Phumulani Ntuli, Camouflage I, 2021. Acquired via Latitudes. 
How would you describe your collection? 
My collection is contemporary, fresh, and unexpected. I mostly collect young artists' work.
Do you have any rules or tips for collecting art? 
Collect what you like and what brings you joy. If a piece of art causes a physical reaction when you see it there's a reason it did. If you think about it or dream about it, it is meant to be with you.
What interests or excites you about art from Africa? 
In 2018 there was a traveling show titled "Making Africa" of curated art pieces from the African diaspora. The exhibition was at the Albuquerque Museum and included works from over 120 artists including Cyrus Kabiru, Cheich Diallo, and Gonçalo Mabunda to name a few. The show included works in mixed media – scrap material reimagined into amazing pieces of art. This started my curiosity and deep appreciation for art from Africa.
What do you enjoy about Latitudes? 
I first learned about Latitudes by following the work of Cinthia Mulanga on her IG account. She posted a Latitudes announcement on July 15th, 2020 sharing that Latitudes was now an online marketplace. Of course, I immediately visited the site and then discovered the artworks page! I instantly started searching for artists whose work I had seen at the museum exhibit before and discovered so much new art. In part, Latitudes is responsible for my art compulsion.
I enjoy that Latitudes constantly showcases new works on their site and that they share artist interviews and features to introduce new artists to the world.
The Latitudes team has also been very instrumental in helping me acquire pieces by arranging payment and shipping and always with the utmost professional and friendly service.
Is there an artist who has your attention at this moment? 
There are always artists who have my attention. I am a fan of Cinthia Mulanga's work as well as Jozua Gerard. One artist's work that I find captivating is the work of Souad Abdel Rassoul. Her work is hauntingly beautiful.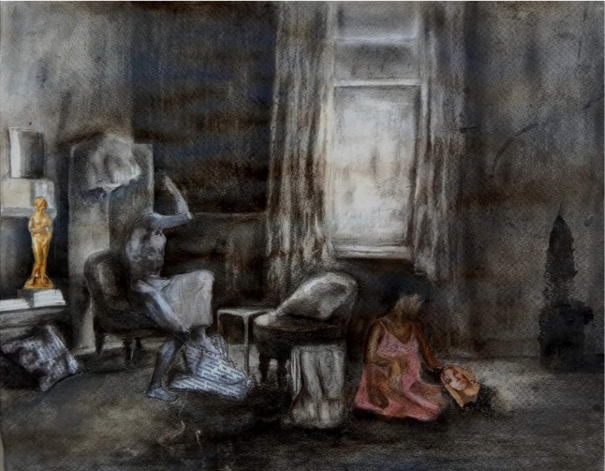 Cinthia Sifa Mulanga, Envious. Acquired via Latitudes.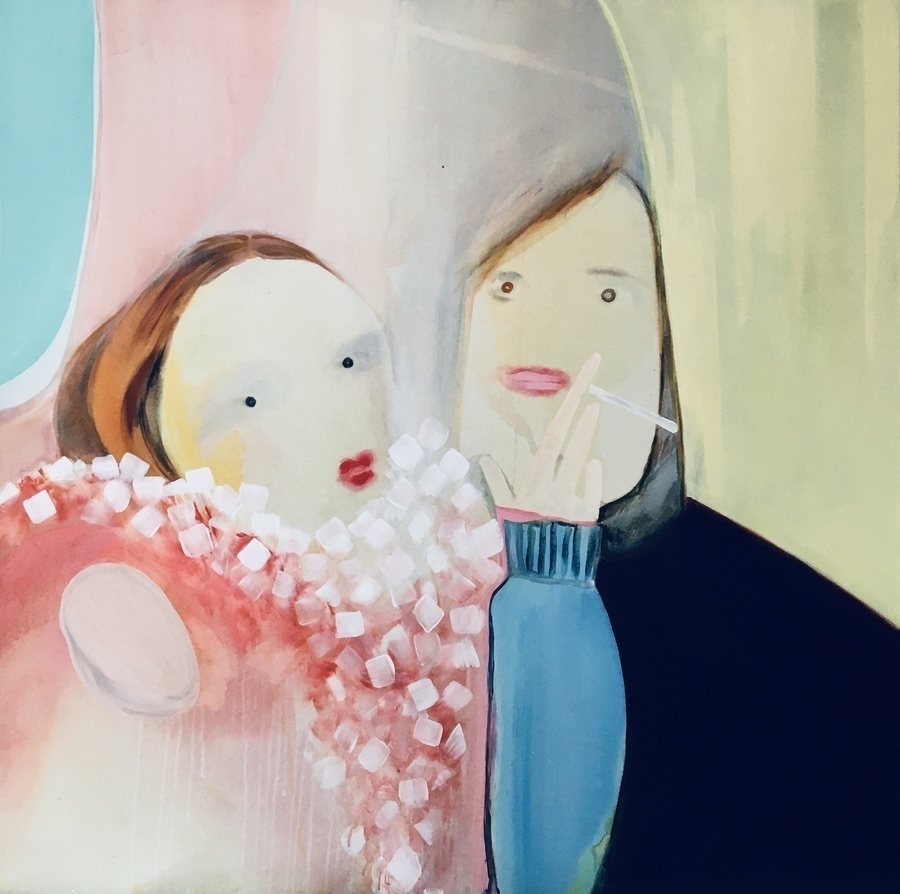 Tamara Osso, Sisters. Acquired via Latitudes.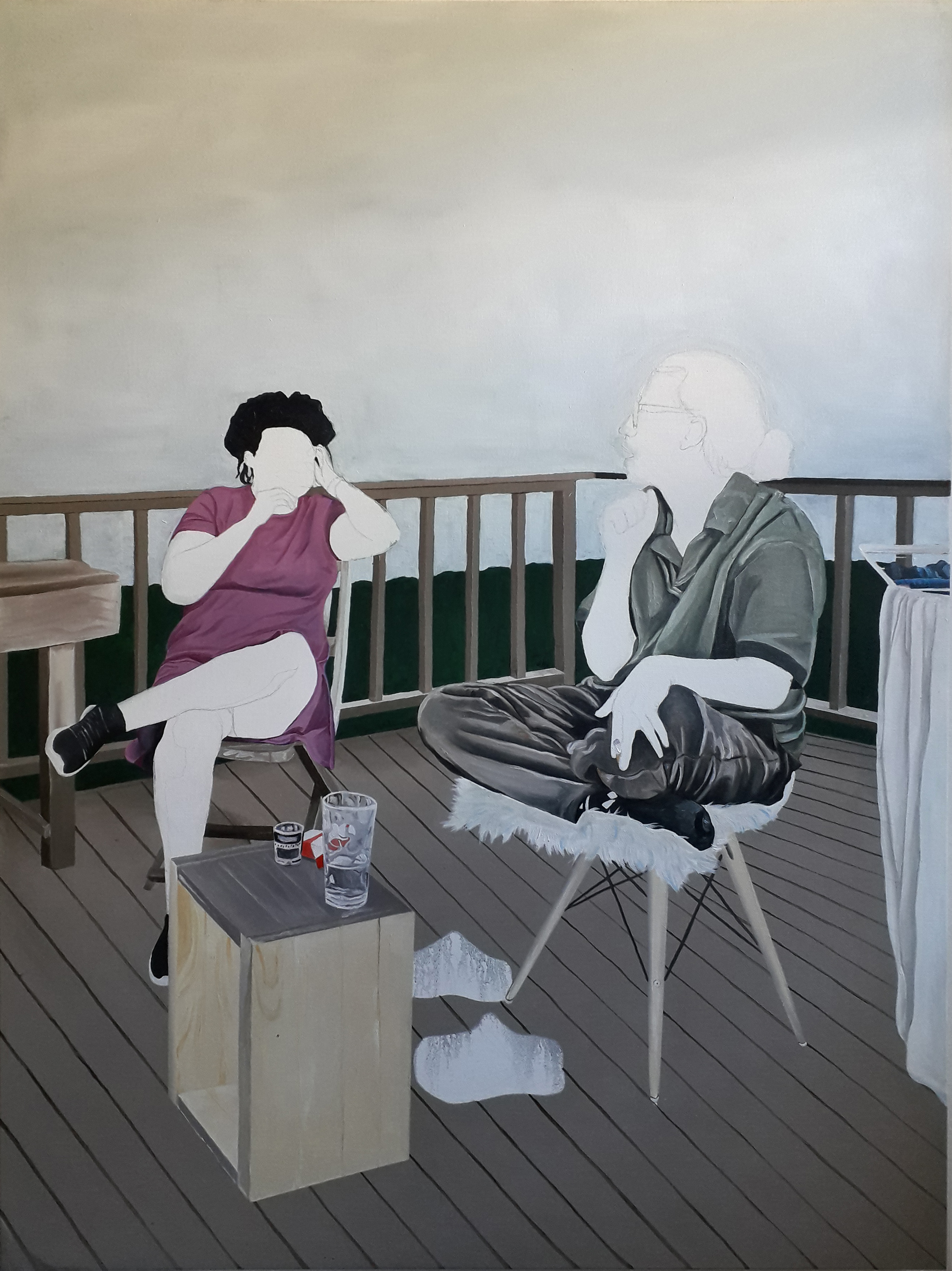 Matty Monethi, It's been 5 months. Acquired via Latitudes.