Get to know Adesola Yusuf's (Arclight) practice
--------------------
Adesola Yusuf (Arclight) is a 25-year-old multidimensional artist from Lagos, Nigeria. His visually expressive work takes inspiration through the ages, from renaissance art, to modern minimalist, pop and internet art.
Arclight believes that a better understanding of self leads to a better comprehension of society. He uses art as a medium to archive the experience of his own personality and individuality, and also the effect of sociopolitical issues on daily life. "We must support each other while setting our diversity aside but also respecting it. We should find strength in our diversity and uniqueness."
Adesola has exhibited at ART X Lagos, and internationally at AG18 gallery, Austria, GAZELL.iO Project Space, Art Dubai and others.
Our latest Latitudes Limited drop is a Limited edition digital print by Adesola.
Q&A's with Adesola
------------
Latitudes Online (LO): You are a young artist in Nigeria, what aspects of your upbringing inform your practice?
Adesola Yusuf (AY): Growing up watching a lot of cartoons and getting on the internet at an early age trying to read manga and being welcomed to a colourful world of fan art, digital art & photography.
LO: Your works have a vibrancy to them, what draws you to your colour choices?
AY: Lagos. Lagos is such a colourful city, a moshpit of diversity. I say Lagos is chaotic in a lurid manner, living and experiencing the world of art through the lens of the city I grew up in has impacted my use of colour a great deal.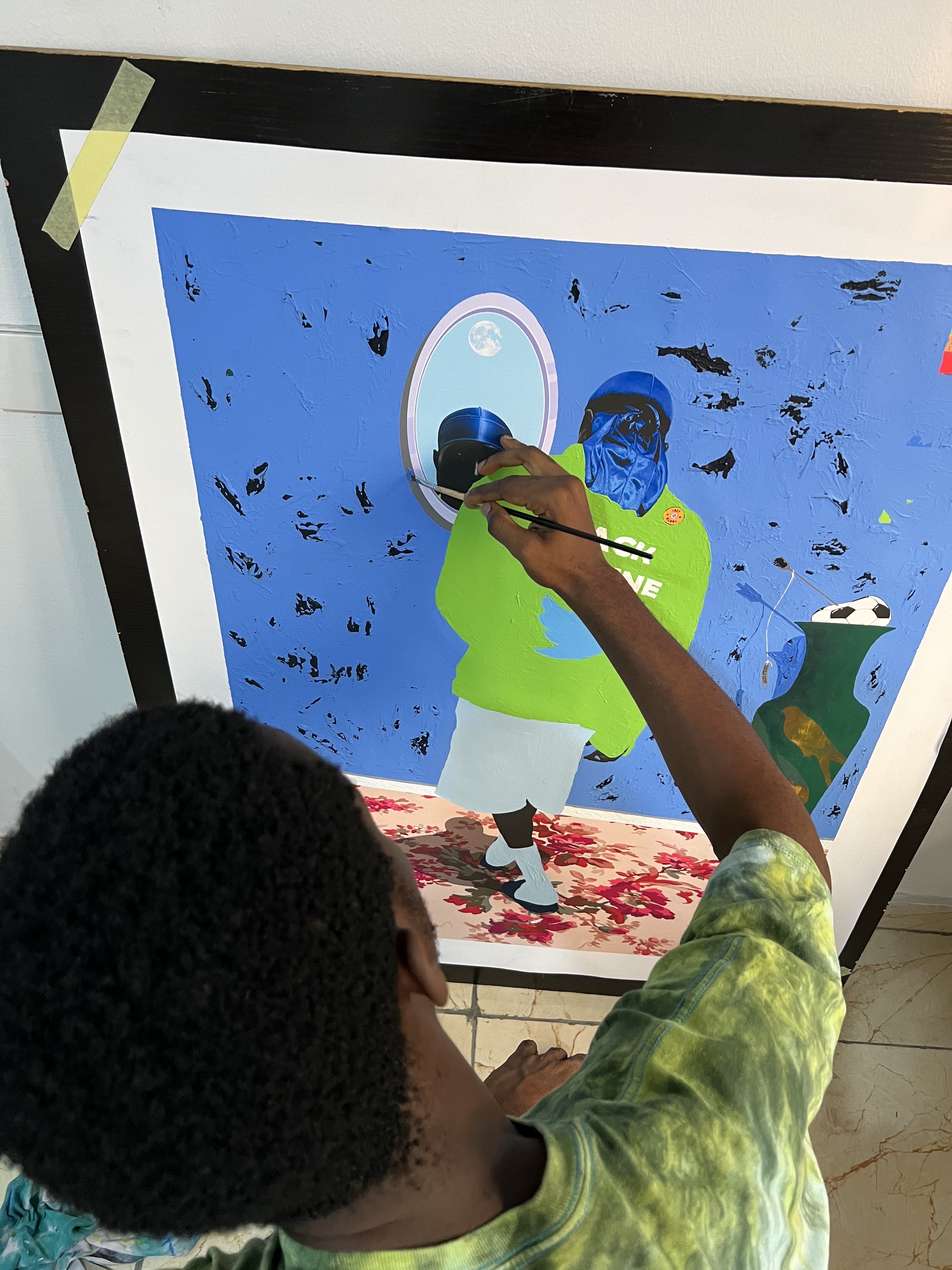 LO: What is your experience of working in an independent capacity as an artist, and working on collaborative projects, such as Latitudes Limited?
AY: Fun, I love it and I look forward to more collaborative projects like Latitudes Limited.
LO: In three words, describe your art-making process.
AY: Flow, visceral, fire - in that order.
LO: What (or who) drove (or inspired) your interest in digital and mixed media art?
AY: The internet; deviant art, pics art, Pinterest; in this order one led to the other, trying to read manga online is the ultimate catalyst. Further down the line studying art in school, my interest for traditional art grew without that for digital art waning.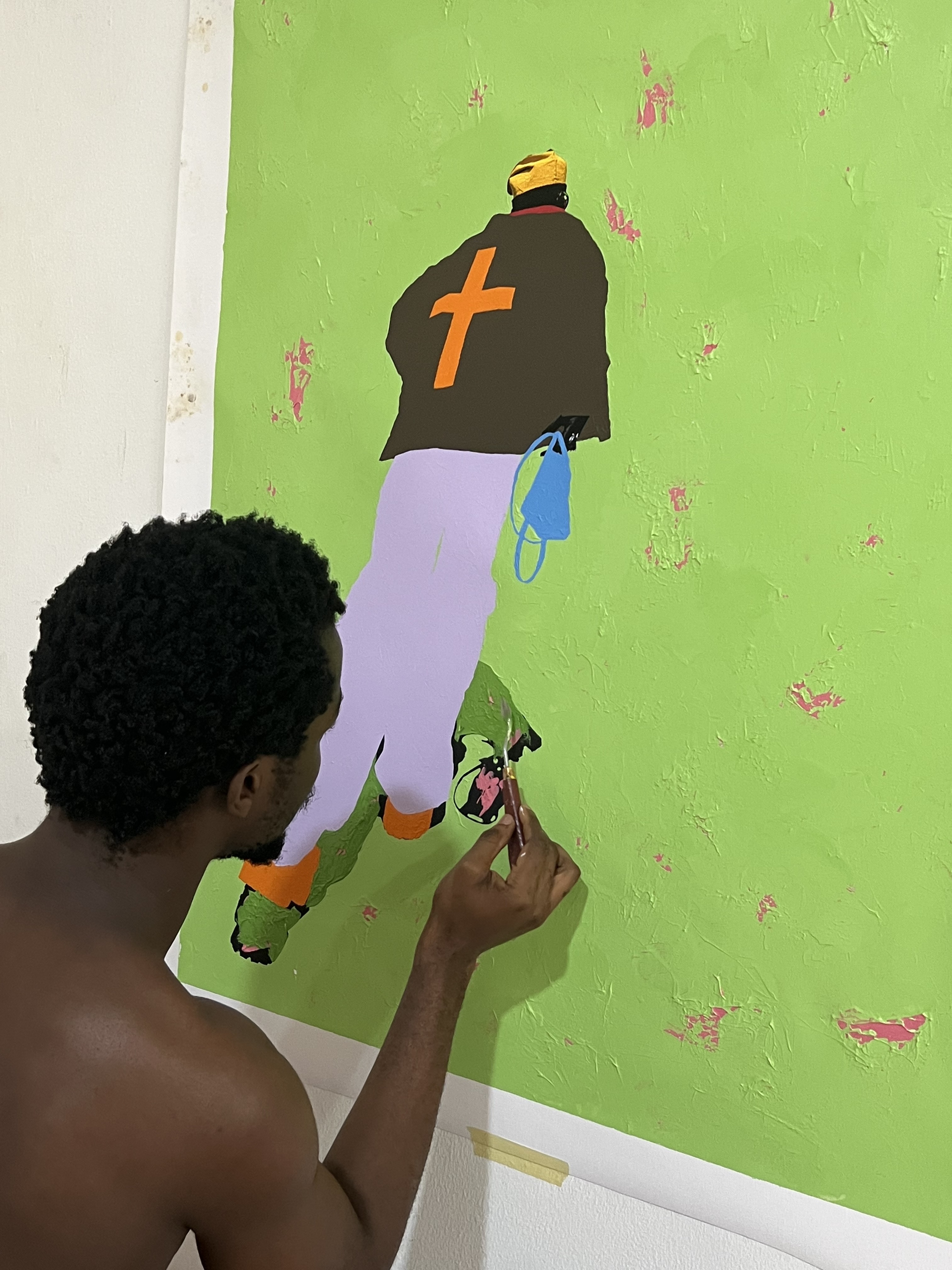 LO: Are there any particular art historical references that inform your work? 
AY: I sometimes draw inspiration from Vincent Van Gogh. And religious art, particularly from the the Renaissance and Baroque period as well as Afrofuturism has played a huge role in the look of my art.
LO: What themes are important in your work? 
AY: The experience of the sociopolitical scene and how it affects the private lives of individuals and vice versa; being in the present, flow. 
LO: You are well-established in the NFT world, what diversity does this sphere give to your artistic experience?
AY: A home for my digital art. I love making digital art and experimenting heavily in that area. NFT gives me the room to pursue digital art and traditional art with equal vigour.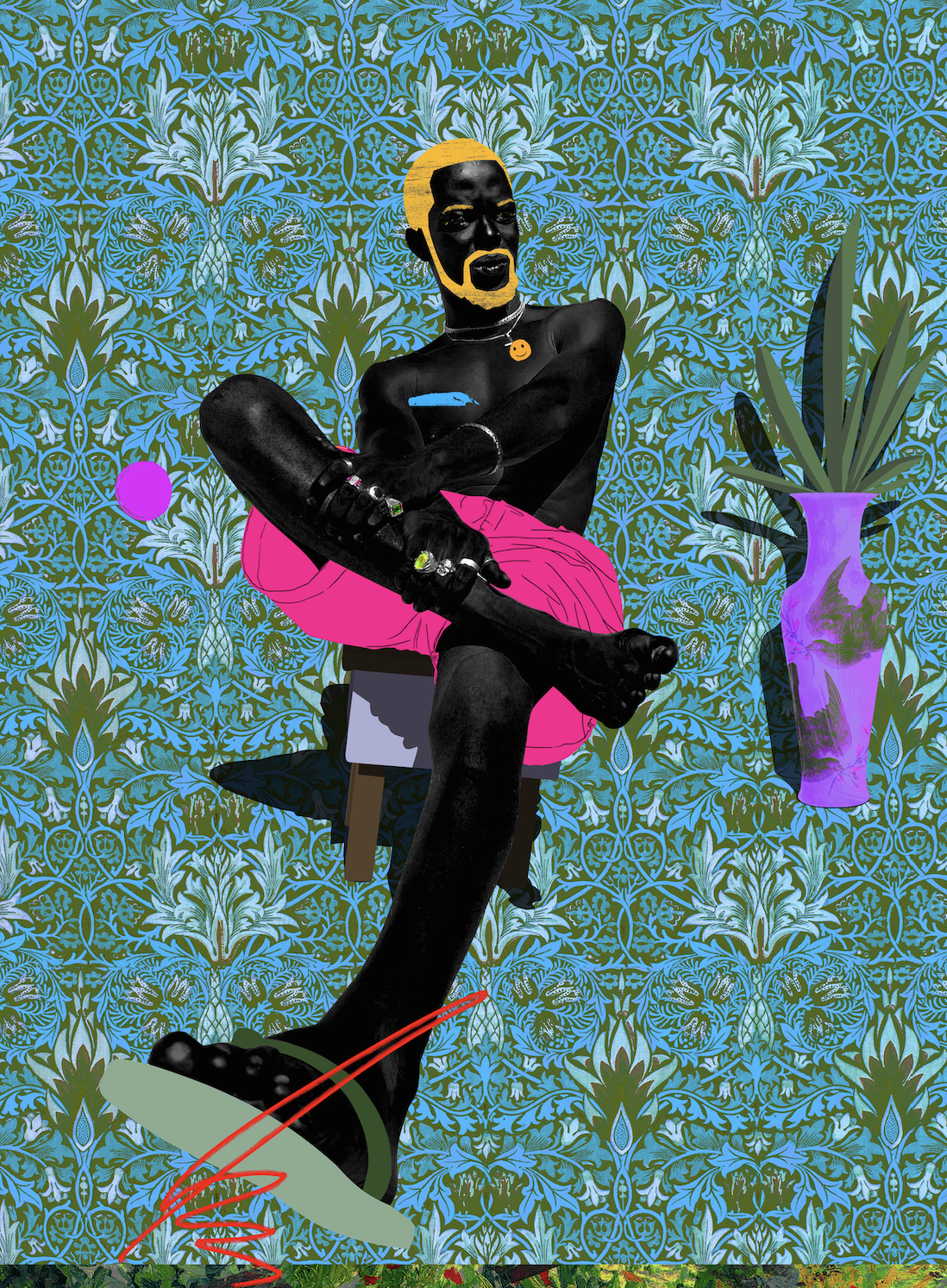 Arclight, 2022, Waiting on Time… Limited edition digital print on Felix Schoeller True Fibre 200gsm, 81 x 61 cm, Edition of 15, R6,500 ex. VAT